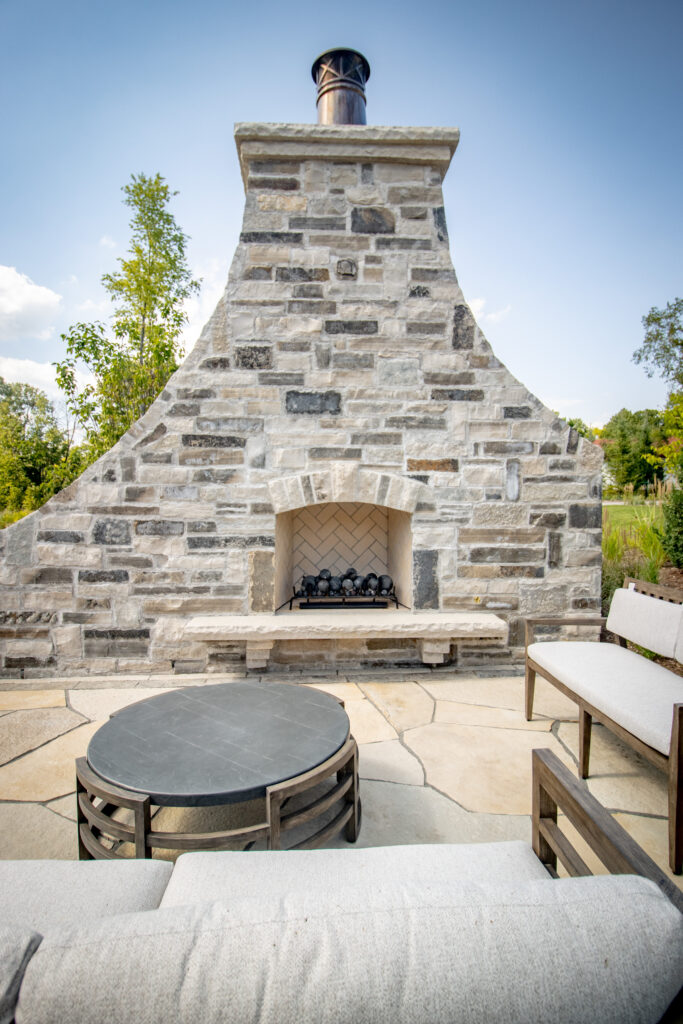 There's something so cozy and inviting about a warm fire, whether it's crackling in a fireplace or flickering in an outdoor fire pit. Adding a fire feature to your outdoor space can help create a relaxing atmosphere, provide a gathering place for friends and family, and even extend the use of your outdoor living area into the cooler months.
Wood Burning or Natural Gas
One popular fire feature for outdoor spaces is a wood-burning fire pit. These can be constructed using a variety of materials, including natural stone, and come in a range of sizes to suit your needs. They're perfect for roasting marshmallows or hot dogs, and they add a rustic touch to any outdoor space.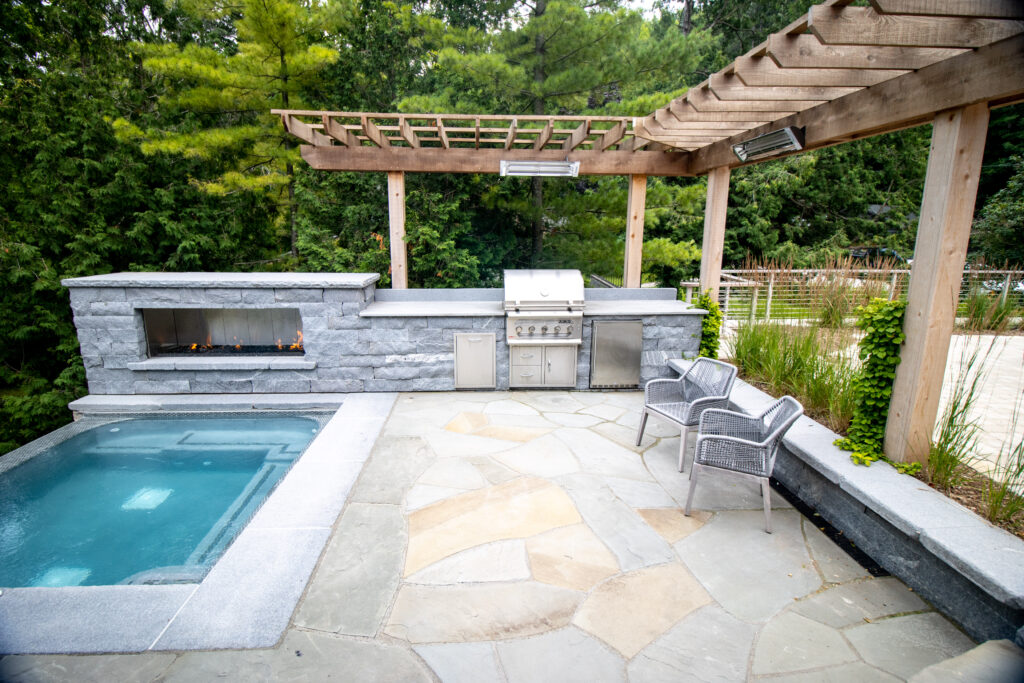 Another option is a natural gas fire pit, which can provide a more controlled and convenient flame. These fire pits can be connected directly to your home's natural gas line, eliminating the need for hauling firewood and ash cleanup. They also offer a range of design options, from sleek and modern to more traditional styles.
Designing Fire Features
When it comes to designing your fire feature, the possibilities are endless. You can create a cozy seating area around a fire pit, or incorporate a fireplace into an outdoor kitchen or dining area. Add in some comfortable outdoor furniture, blankets, and pillows, and you'll have a space that's perfect for relaxing or entertaining.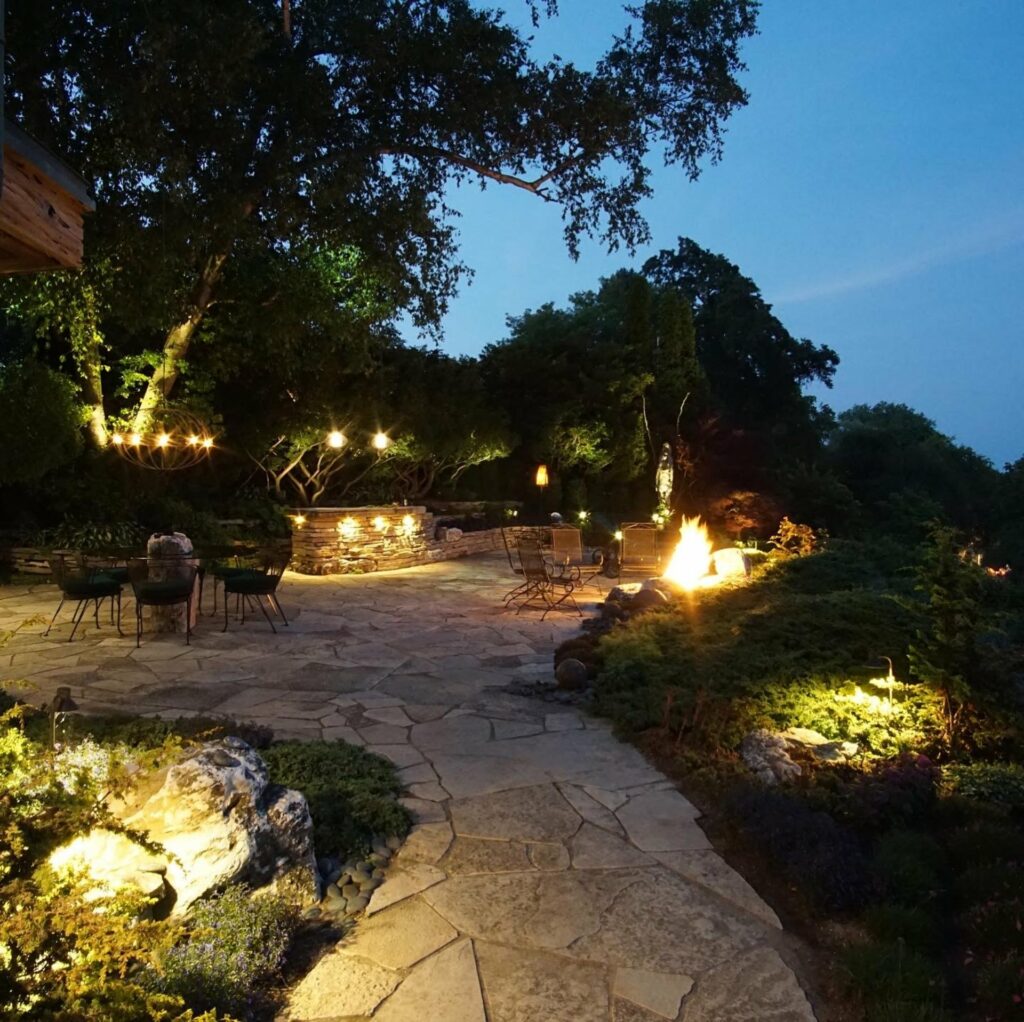 Don't forget to consider lighting when planning your fire feature, as well. Adding some ambient lighting can help create a warm and inviting atmosphere, while also providing illumination for safety purposes.
If you'd like to learn more about wood burning or natural gas fire pits or fireplaces contact us today and we would be happy to have an account manager discuss options with you.
Contact Us
Landmark Landscapes of Sheboygan Falls, WI is a full-service landscape company. Based out of Sheboygan County, with a satellite office in Green Lake, Wisconsin.  We are centrally located and uniquely positioned to service the areas of Sheboygan, Elkhart Lake, Fond Du Lac County, Green Lake County, Ozaukee County, Manitowoc County, and Door County. We can manage your property with our Total Property Care system, and design and build projects large and small. Contact us today at 920-467-6442 to learn how we can care for you.