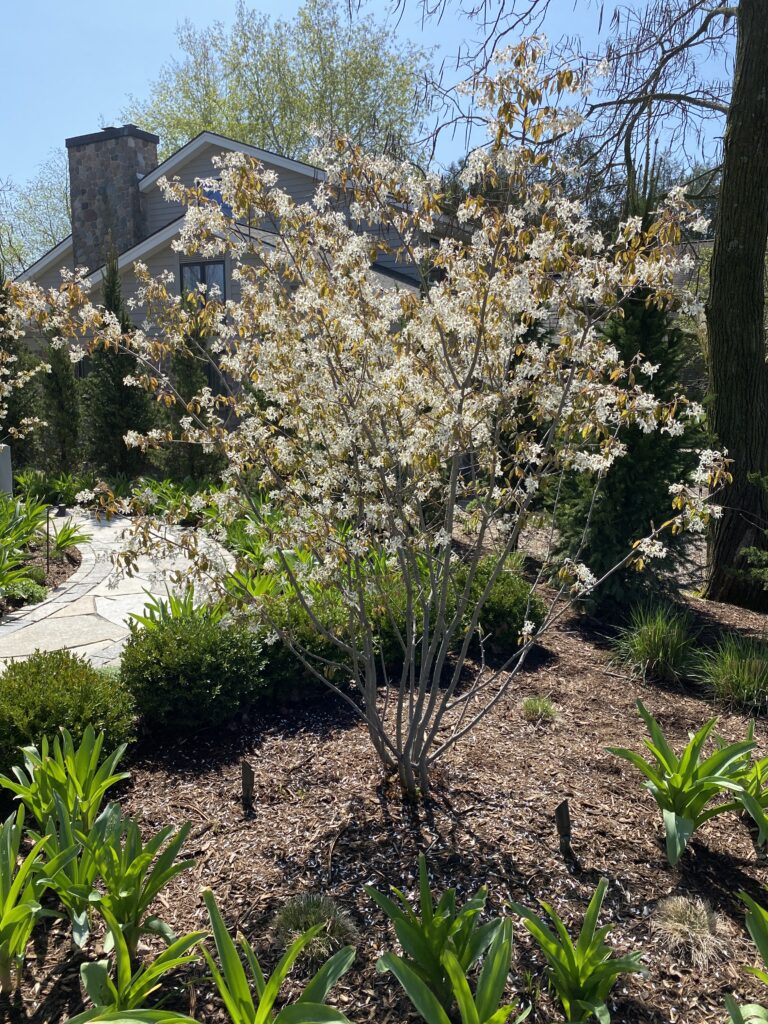 When it comes to selecting plants for your landscape, the Autumn Brilliance Serviceberry (Amelanchier x grandiflora 'Autumn Brilliance') stands out as a true gem. Boasting a stunning display of vibrant autumn foliage, delicate spring blooms, and an array of practical benefits, this deciduous tree offers exceptional value and beauty to any outdoor space.
Captivating Fall Foliage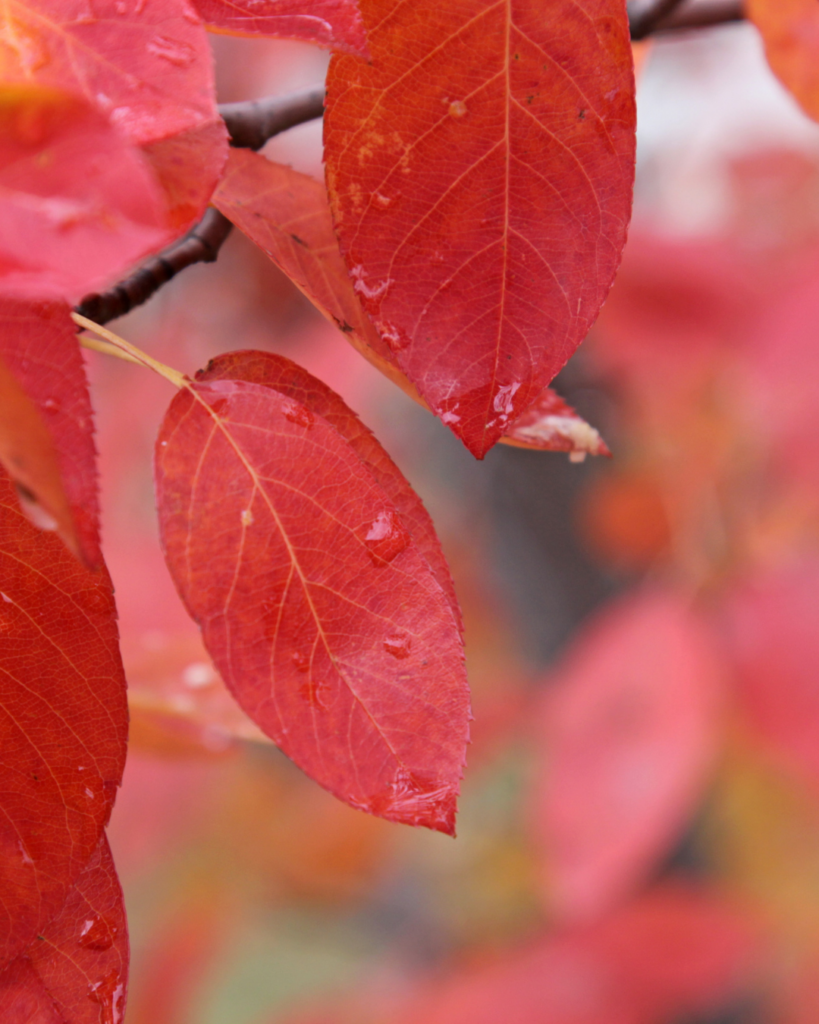 One of the standout features of the Autumn Brilliance Serviceberry is its captivating fall foliage. As autumn approaches, the leaves transform into a mesmerizing tapestry of vibrant shades, ranging from fiery oranges and deep reds to warm yellows. This breathtaking display adds depth and warmth to the landscape, creating a picturesque scene that truly embraces the spirit of the season. The tree's foliage becomes a focal point, attracting attention and turning heads with its spectacular autumn brilliance.
Delicate Spring Blooms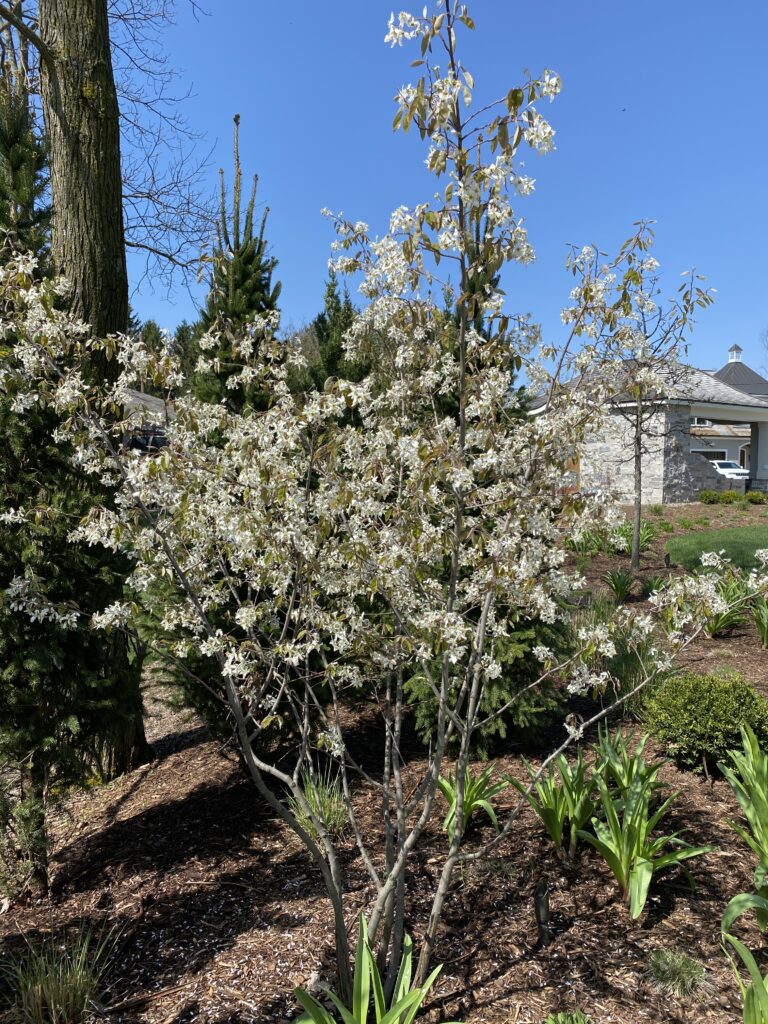 In addition to its striking fall foliage, the Autumn Brilliance Serviceberry graces your landscape with delicate spring blooms. Clusters of fragrant white flowers emerge in early spring, creating a profusion of color and a sweet aroma that fills the air. These blossoms are not only visually pleasing but also provide a valuable source of early nectar for pollinators, such as bees and butterflies, supporting biodiversity in your garden.
Versatile Landscape Benefits 
Beyond its aesthetic appeal, the Autumn Brilliance Serviceberry offers numerous practical benefits for your landscape. Its moderate size, reaching heights of 15 to 25 feet, makes it an ideal choice for both small and large outdoor spaces. The tree's multi-stemmed form and attractive branching structure add architectural interest to the landscape, even during the dormant winter months. Additionally, the Autumn Brilliance Serviceberry is relatively low-maintenance, tolerant of various soil types, and resistant to pests and diseases, making it a reliable and hassle-free addition to your garden.
Three Season Interest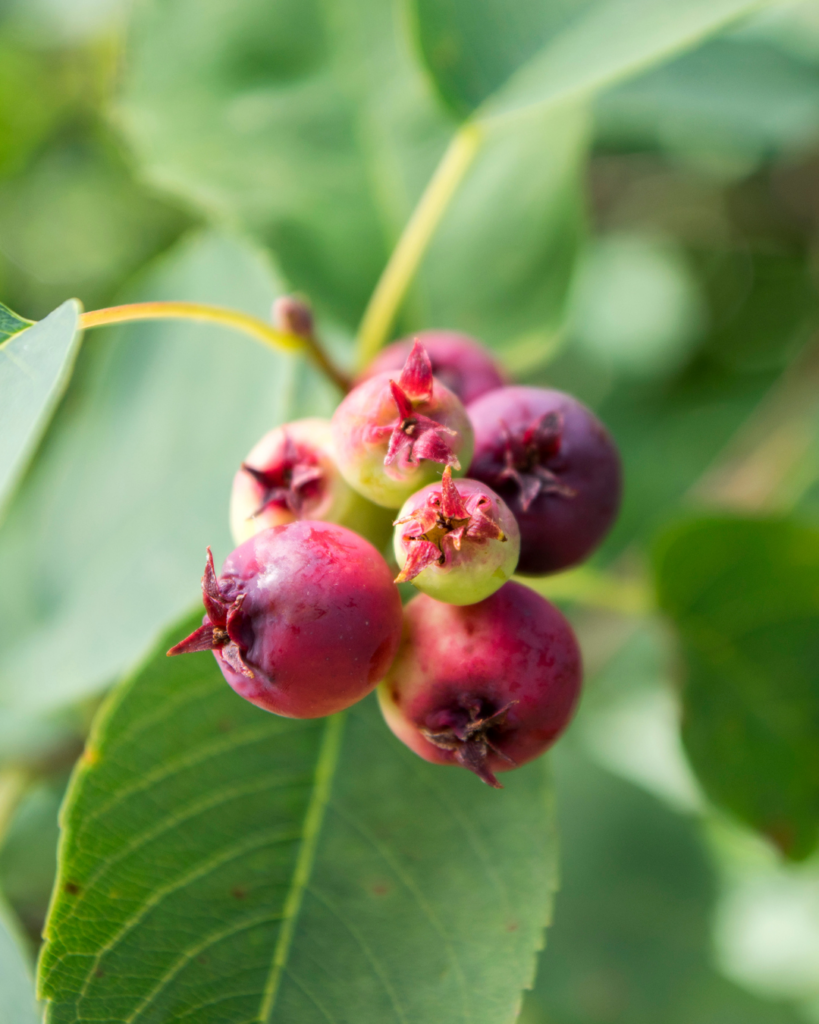 The Autumn Brilliance Serviceberry shines as a remarkable landscape plant, providing an exquisite show of fall foliage, delicate spring blooms, and a host of practical benefits. Whether you seek to add seasonal interest, attract pollinators, or enhance the visual appeal of your outdoor space, this versatile and hardy tree is sure to bring both beauty and value to your landscape year after year.
Contact Us
Landmark Landscapes of Sheboygan Falls, WI is a full-service landscape company. Based out of Sheboygan County, with a satellite office in Green Lake, Wisconsin.  We are centrally located and uniquely positioned to service the areas of Sheboygan, Elkhart Lake, Fond Du Lac County, Green Lake County, Ozaukee County, Manitowoc County, and Door County. We can manage your property with our Total Property Care system, and design and build projects large and small. Contact us today at 920-467-6442 to learn how we can care for you.