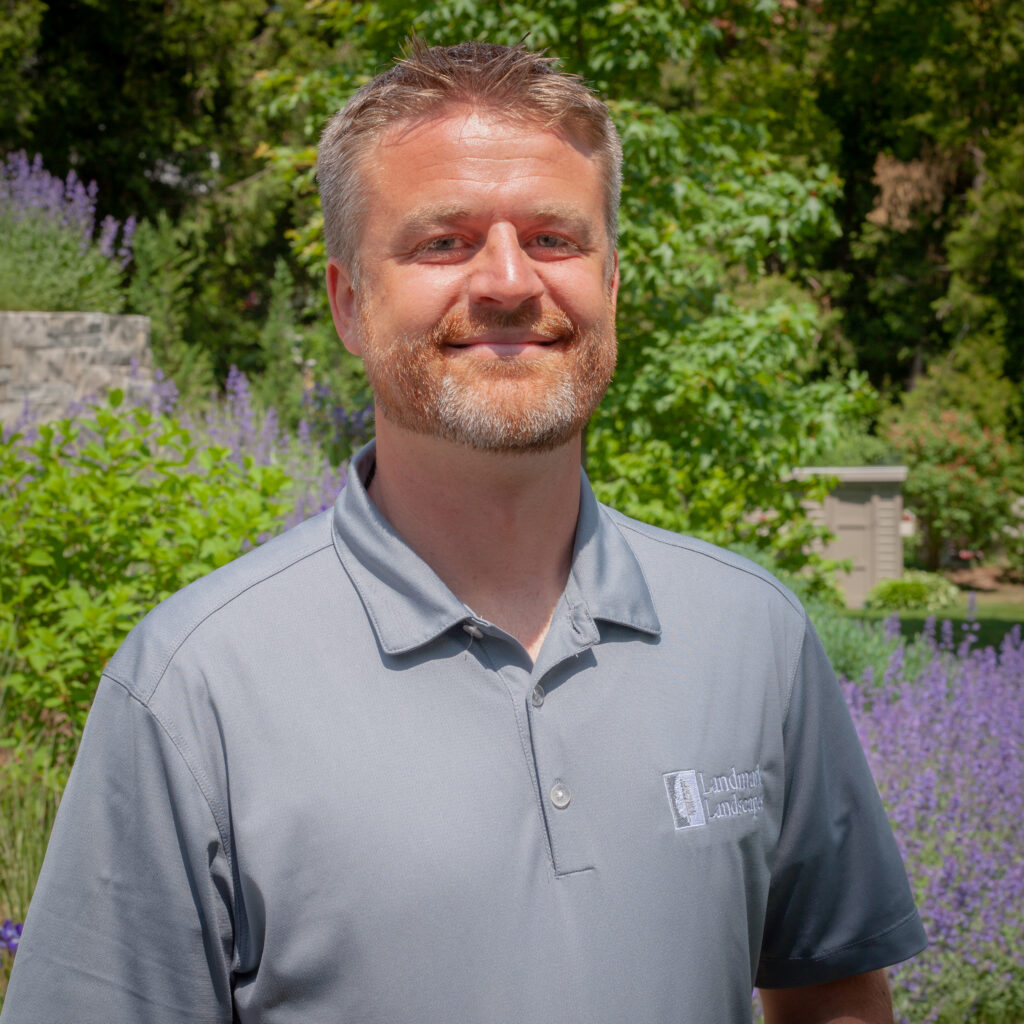 Ben Protzmann is a Senior Account Manager at Landmark Landscapes. Ben has worked in the industry for over 24 years. He started out in high school working as a technician and worked his way into an Account Manager position. Now at Landmark Landscapes, Ben is valued because of his skills and talent in organizing and proposing elaborate design-build projects. 
When you are working with Ben, you can trust that he is going to be thorough in his communication. You can also anticipate that Ben will provide you with an honest assessment of your project and an accurate estimate. Ben will treat you with the utmost respect, and work diligently to provide you with the landscape of your dreams.
Throughout Ben's tenure with Landmark Landscapes, he has worked on some of the most high-profile and intricate projects Landmark has produced. Many of which utilized natural stone for the paving surfaces and walls. Ben's large body of work has provided him with the experience and knowledge to deliver an incredible project for you. 
When not at work Ben enjoys spending time with his family, practicing his faith, and fishing. Or as he describes it, the three F's.
At Landmark, we think you will enjoy working with Ben. He delivers high-quality projects and is someone you can trust.
Contact Us
Landmark Landscapes of Sheboygan Falls, WI is a full-service landscape company. Based out of Sheboygan County, with a satellite office in Green Lake, Wisconsin.  We are centrally located and uniquely positioned to service the areas of Sheboygan, Elkhart Lake, Fond Du Lac County, Green Lake County, Ozaukee County, Manitowoc County, and Door County. We can manage your property with our Total Property Care system, and design and build projects large and small. Contact us today at 920-467-6442 to learn how we can care for you.