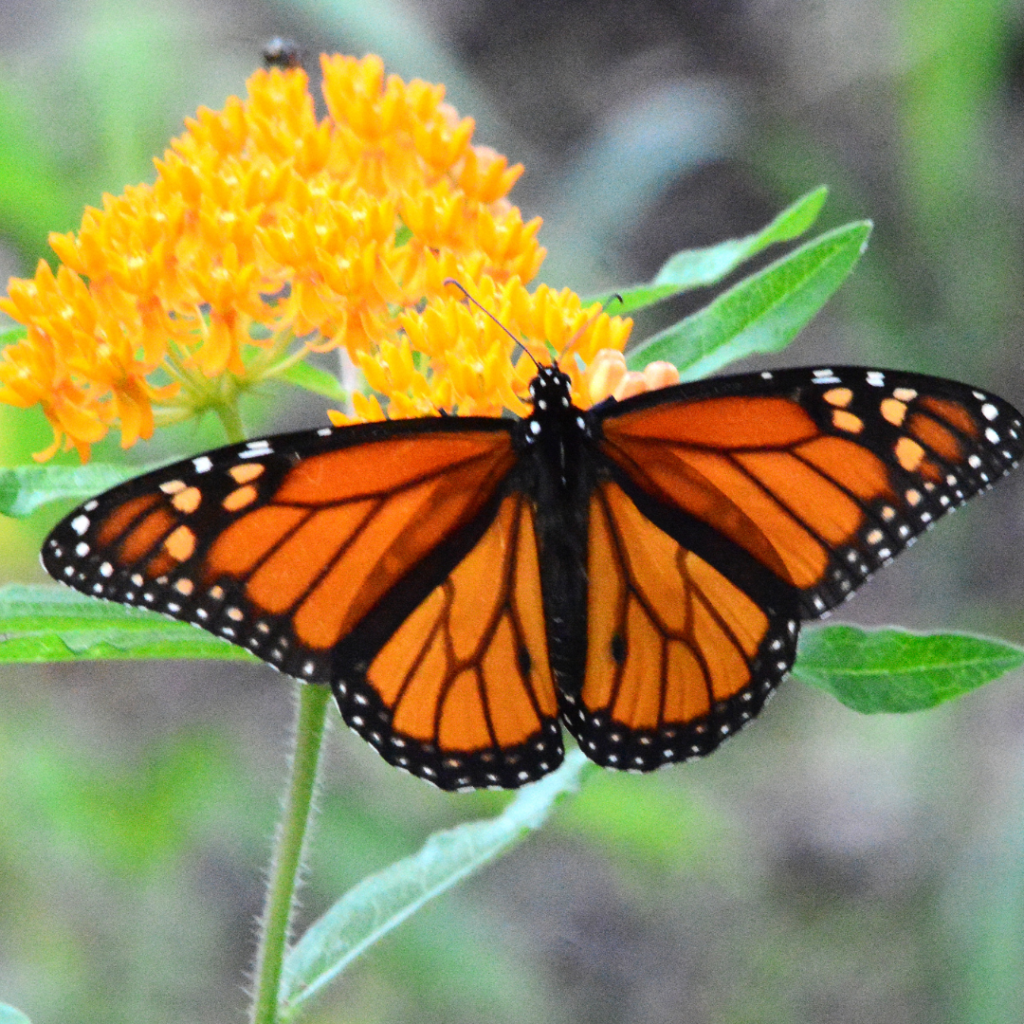 Butterfly weed, or Asclepias tuberosa, is a beautiful and unique perennial plant that is native to North America. It is a member of the milkweed family and is an important host plant for monarch butterflies. In addition to its ecological benefits, butterfly weed is also a popular choice for gardeners due to its bright orange flowers and low maintenance requirements.
Bright Orange Flowers a Magnet for Pollinators
One of the most distinctive features of butterfly weed is its bright orange flowers. They typically bloom in mid to late summer and are a magnet for pollinators such as bees, butterflies, and hummingbirds. The flowers are also fragrant and can add a lovely scent to your garden. In addition to the orange flowers, butterfly weed also has long, narrow leaves that are a soft green color.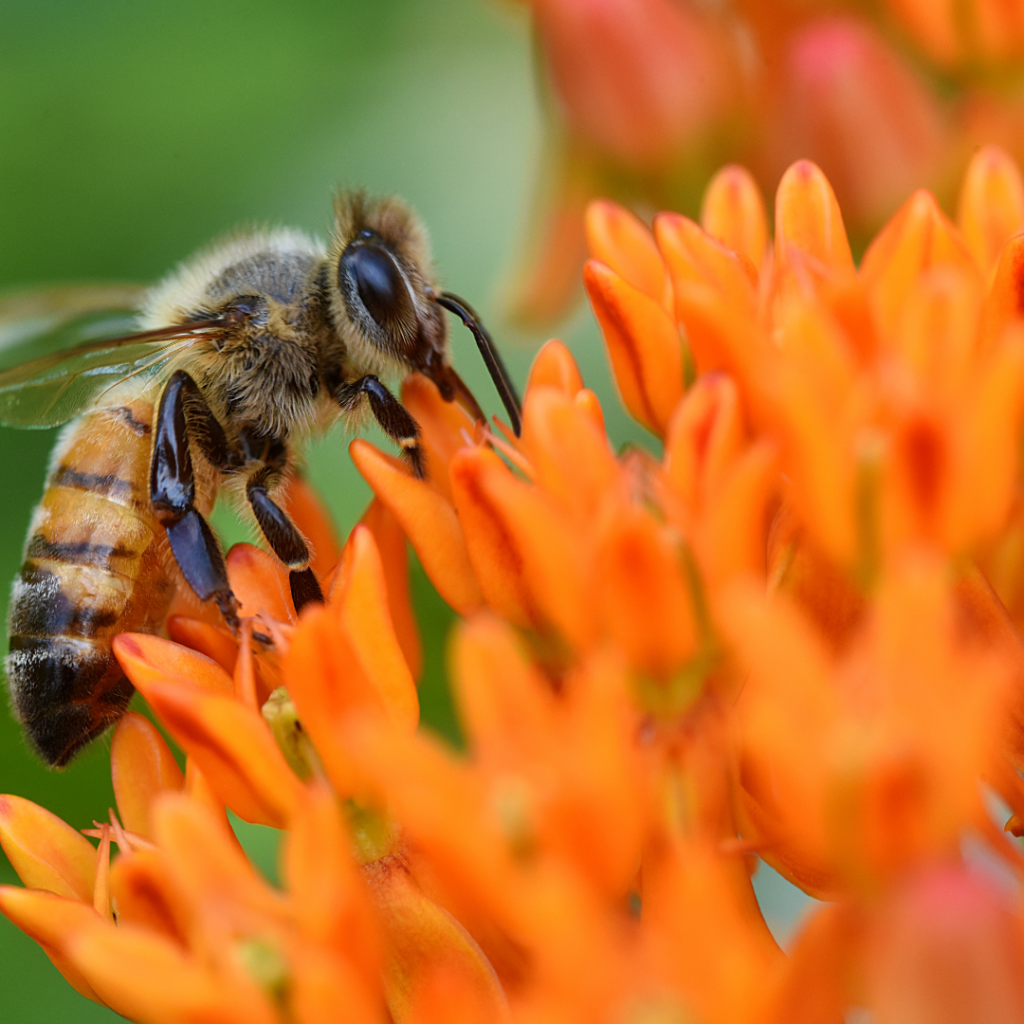 Another benefit of butterfly weed is its low maintenance requirements. It is a tough plant that can withstand drought, heat, and poor soil conditions. Once established, it requires very little watering or fertilizing. However, it is important to note that butterfly weed does not like to be disturbed, so it is best to plant it in a location where it can remain undisturbed for many years.
Host for Monarch Butterflies
Butterfly weed also has ecological benefits, as it is a host plant for monarch butterflies. Monarchs lay their eggs on the leaves of butterfly weed, and the resulting caterpillars feed on the leaves. This makes butterfly weed an essential plant for monarch conservation efforts, as monarch populations have been in decline in recent years due to loss of habitat.
When planting butterfly weed, it is important to choose a sunny location with well-drained soil. The plant prefers full sun, but can also tolerate partial shade. It is also important to plant butterfly weed away from other plants, as it can spread aggressively through its underground rhizomes.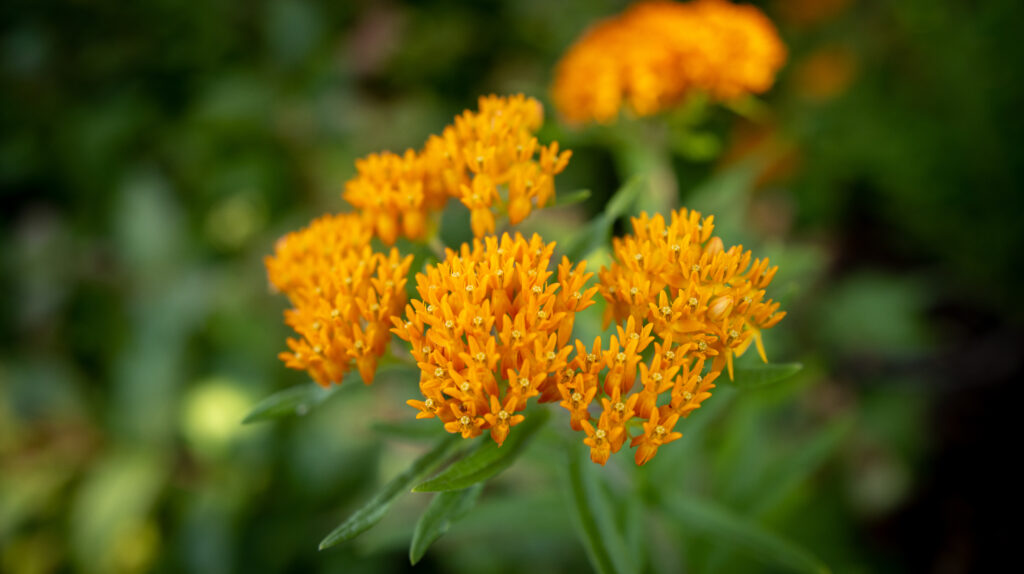 Overall, butterfly weed is a wonderful addition to any garden. Its bright orange flowers, low maintenance requirements, and ecological benefits make it a popular choice among gardeners and conservationists alike. If you are looking for a plant that is beautiful, easy to care for, and beneficial to pollinators, then butterfly weed may be just the plant for you.
Contact Us
Landmark Landscapes of Sheboygan Falls, WI is a full-service landscape company. Based out of Sheboygan County, with a satellite office in Green Lake, Wisconsin. We are centrally located and uniquely positioned to service the areas of Sheboygan, Elkhart Lake, Fond Du Lac County, Green Lake County, Ozaukee County, Manitowoc County, and Door County. We can manage your property with our Total Property Care system, and design and build projects large and small. Contact us today at 920-467-6442 to learn how we can care for you.