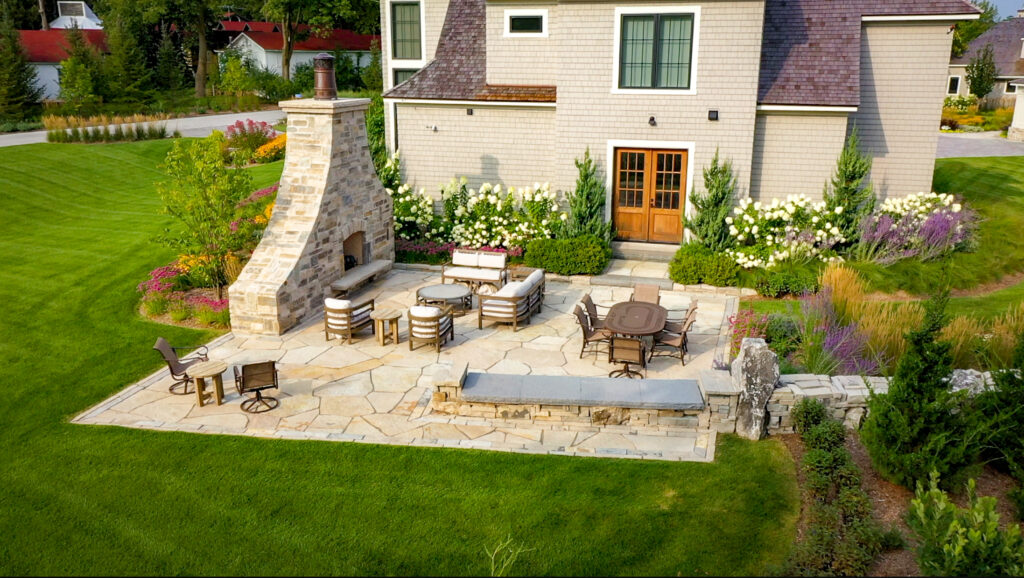 When it comes to creating a captivating and enduring outdoor living space, few materials can rival the timeless beauty and durability of natural stone. Wisconsin, known for its scenic landscapes and abundant natural resources, offers a rich variety of stone options for paving and walls. In this blog, we'll explore how you can enhance your outdoor living with natural stone.
The Advantages of Natural Stone in Outdoor Living
Before diving into specific stone types, let's examine the advantages of incorporating natural stone into your outdoor living space:
Durability: Natural stone is exceptionally durable and can withstand the harsh Wisconsin weather, from freezing winters to hot summers, without deteriorating.
Timeless Aesthetics: The unique patterns and colors of natural stone lend a timeless and elegant appeal to any outdoor space, complementing various architectural styles.
Low Maintenance: Stone is relatively low-maintenance, requiring only occasional cleaning and sealing to maintain its beauty and integrity.
Versatility: Natural stone can be used for a wide range of applications, including patios, walkways, retaining walls, fireplaces, and water features, allowing for cohesive outdoor designs.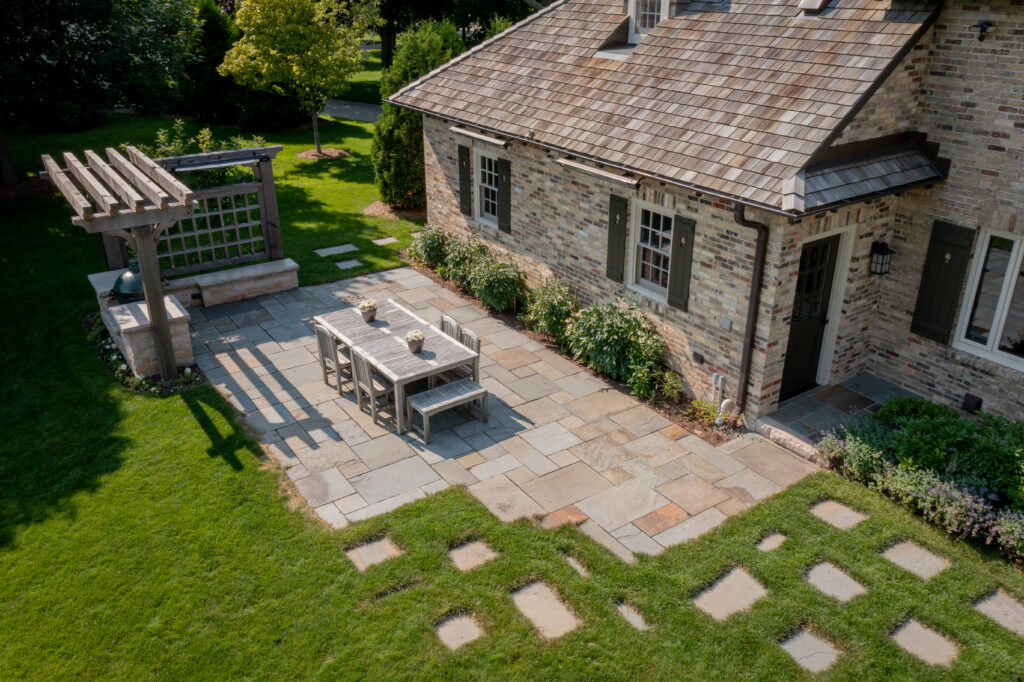 Common Natural Stones in Wisconsin
Lannon Stone: Lannon stone, also known as "Lannon limestone," is a popular choice in Wisconsin due to its warm, earthy tones and durability. It's often used for outdoor walls and pathways, and as a veneer for buildings.
River Rock: River rock, which can be found in various sizes and colors, adds a natural, rustic charm to gardens and walkways. It's often used for decorative features and as an edging material.
Bluestone: While not native to Wisconsin, bluestone is a popular choice due to its striking blue-gray color and smooth texture. It's commonly used for patio surfaces and garden pathways.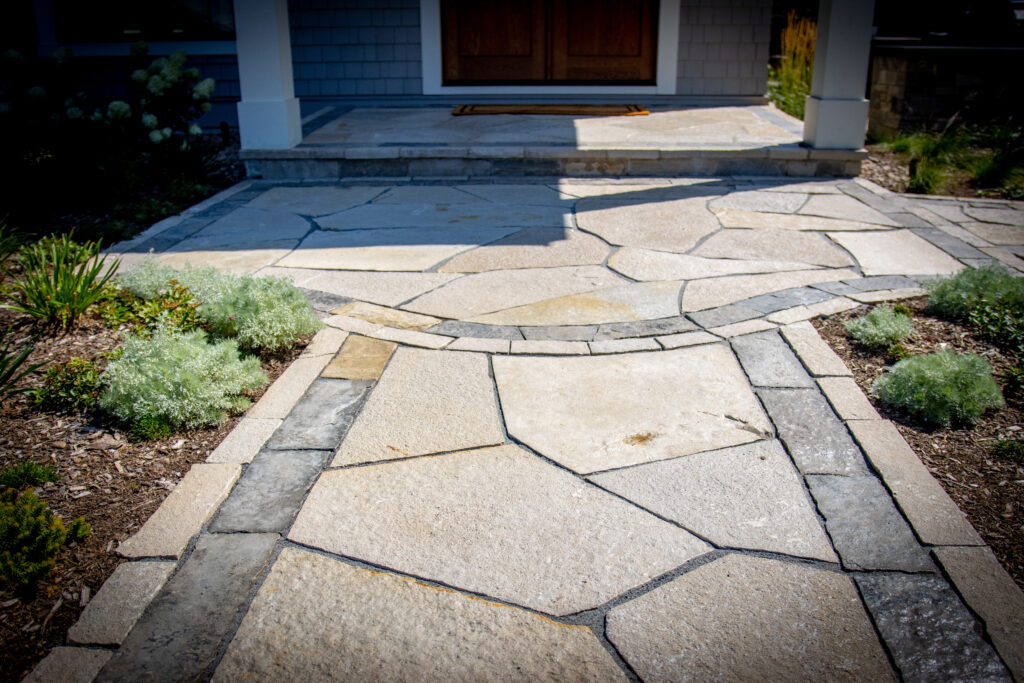 Design Ideas for Natural Stone
Lakeside Patio: Create a serene lakeside patio using Lannon stone, where you can relax and enjoy Wisconsin's stunning lake views.
Retaining Walls: Utilize Door County Cherry Stone to construct eye-catching retaining walls that blend seamlessly with your garden's colors.
Rock Garden: Design a charming rock garden using a mix of river rock sizes and colors to add texture and visual interest to your landscape.
Outdoor Fireplace: Build an inviting outdoor fireplace with locally sourced natural stone, creating a cozy gathering spot for family and friends.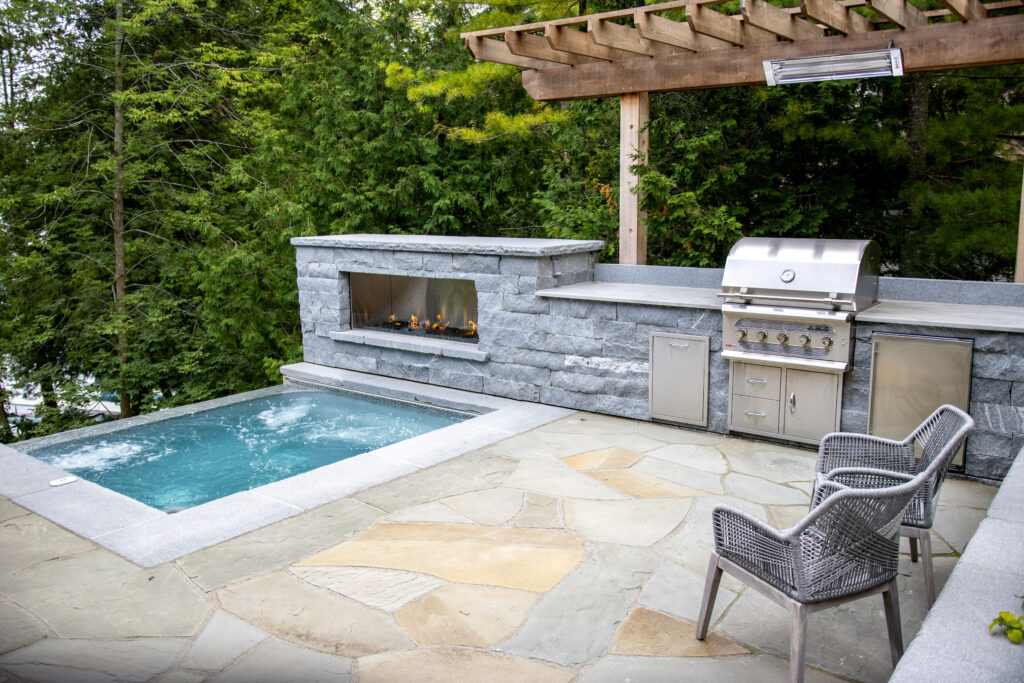 Beautify Your Property & Enhance Your Outdoor Living with Natural Stone
Embracing the natural beauty of Wisconsin's abundant stone resources is an excellent way to enhance your outdoor living space. Whether you choose the warm and rustic Lannon stone or other local options, you'll be adding a touch of timeless elegance to your garden and landscape. With proper planning and design, your outdoor living area can become a haven for relaxation, entertainment, and appreciation of Wisconsin's natural beauty. So, consider incorporating natural stone into your next outdoor project and elevate your outdoor living experience to a whole new level.
Contact Us
Landmark Landscapes of Sheboygan Falls, WI is a full-service landscape company. Based out of Sheboygan County, with a satellite office in Green Lake, Wisconsin.  We are centrally located and uniquely positioned to service the areas of Sheboygan, Elkhart Lake, Fond Du Lac County, Green Lake County, Ozaukee County, Manitowoc County, and Door County. We can manage your property with our Total Property Care system, and design and build projects large and small. Contact us today at 920-467-6442 to learn how we can care for you.