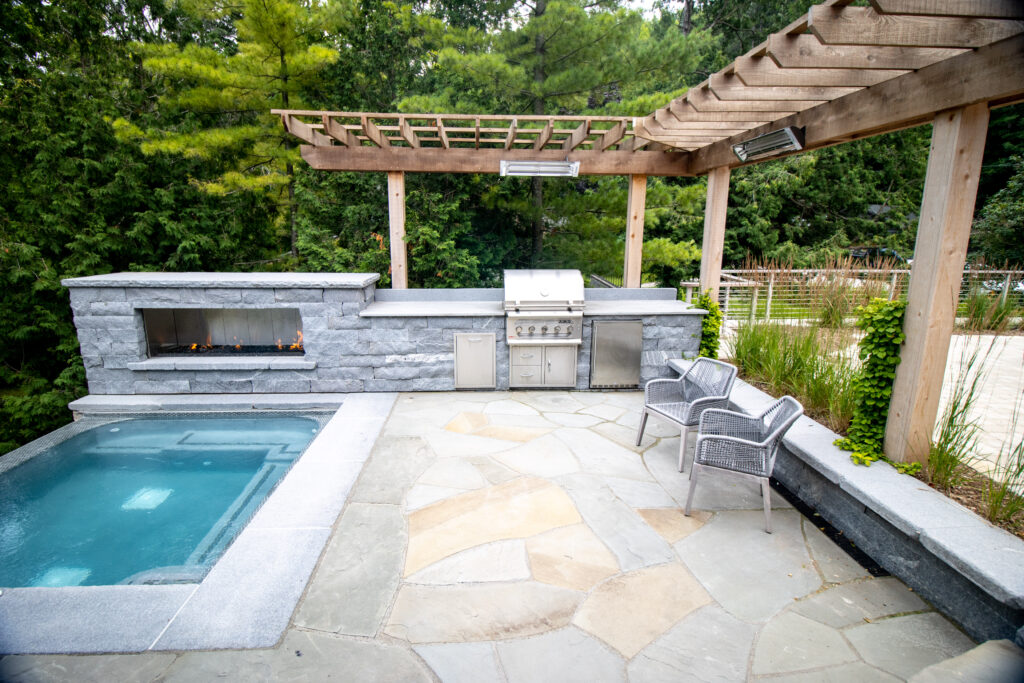 Wisconsin is a beautiful state known for its natural beauty, and what better way to enjoy that beauty than by creating an outdoor kitchen in your backyard? An outdoor kitchen is a great addition to any home, especially in Wisconsin, where outdoor living is celebrated. Let's examine five benefits of an outdoor kitchen in your Wisconsin home.
Examine the Five Benefits of an Outdoor Kitchen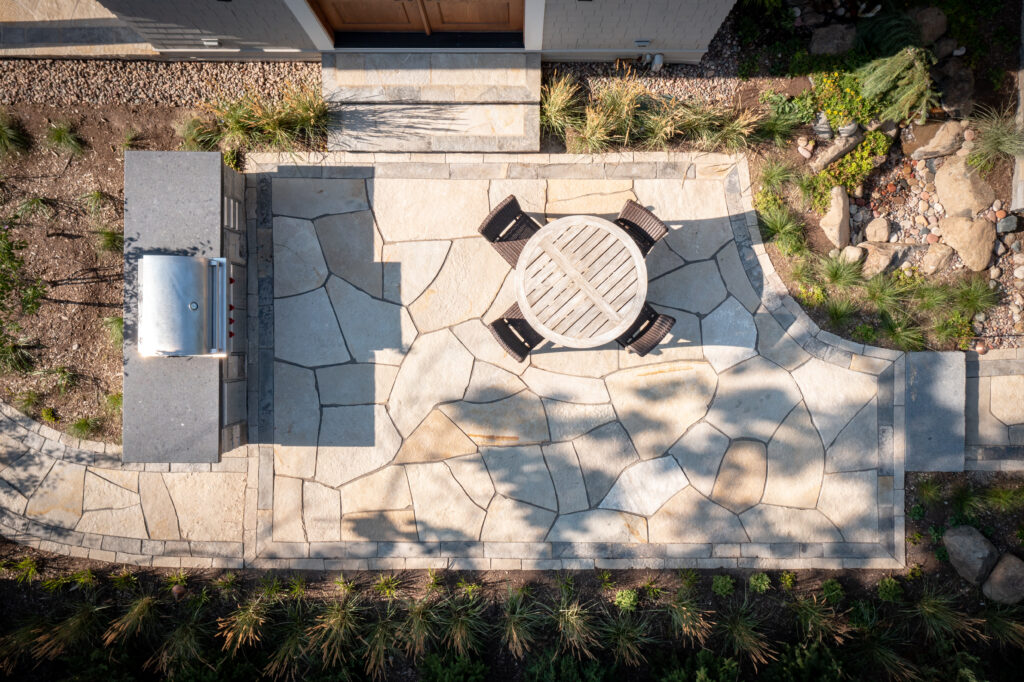 Convenience and Functionality: One of the most significant benefits of having an outdoor kitchen is the convenience and functionality it provides. An outdoor kitchen can be designed to include all the amenities of an indoor kitchen, such as a refrigerator, sink, stove, and oven, but with the added benefit of being outside. This allows you to cook, entertain, and enjoy the company of family and friends without having to go in and out of the house constantly.
Increased Property Value: Adding an outdoor kitchen to your property can increase its value significantly. An outdoor kitchen is an attractive feature that many homebuyers look for, especially in areas like Wisconsin where outdoor living is popular. An outdoor kitchen can also make your home stand out from others in the neighborhood, which can increase its appeal to potential buyers.
Entertaining Guests: An outdoor kitchen is perfect for entertaining guests. Whether you're having a small family gathering or a large party, an outdoor kitchen allows you to prepare food while still being able to socialize with your guests. This means you can enjoy the company of your guests without having to leave them to go inside and prepare food.
Saving Energy: Cooking inside during the summer months can significantly increase your energy bill. By having an outdoor kitchen, you can reduce the amount of time you spend cooking indoors and, therefore, reduce your energy consumption. This can help you save money on your energy bill and reduce your carbon footprint.
Enhancing Your Outdoor Living Space: An outdoor kitchen can enhance your outdoor living space and make it more functional. By incorporating outdoor furniture and accessories, you can create a comfortable and inviting space for you and your guests to enjoy. An outdoor kitchen can also be designed to complement your home's architectural style, making it a seamless addition to your property.
Upgrade Your Outdoor Living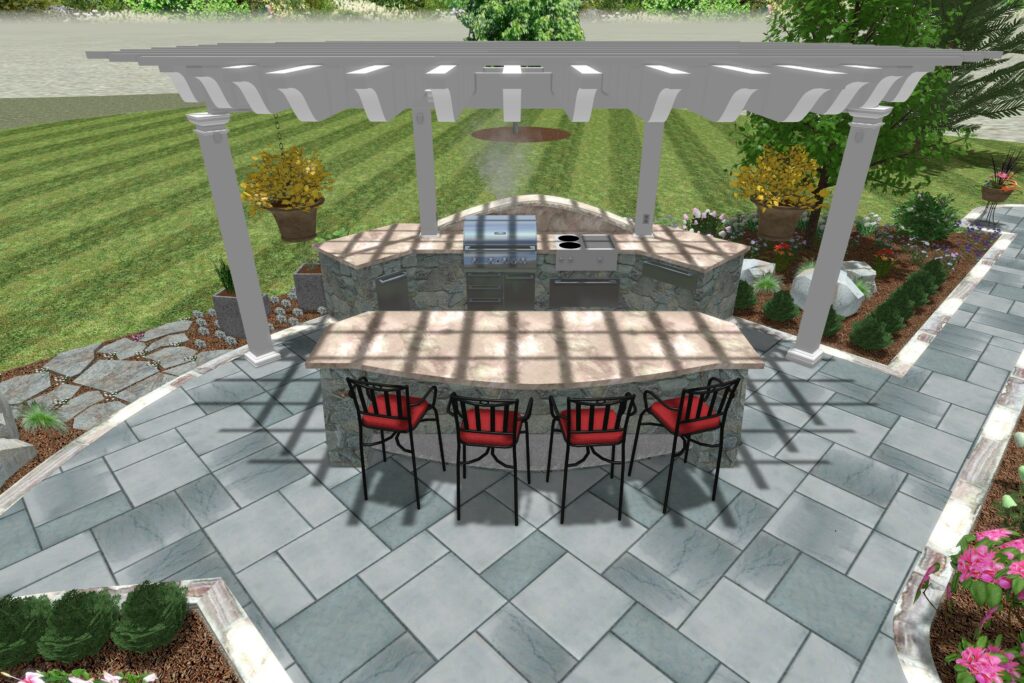 An outdoor kitchen is an excellent addition to any home in Wisconsin. With its convenience, functionality, and ability to enhance your outdoor living space, an outdoor kitchen can provide numerous benefits. If you're considering adding an outdoor kitchen to your home, be sure to consult with a professional to design and install the perfect outdoor kitchen for your needs.
Contact Us
Landmark Landscapes of Sheboygan Falls, WI is a full-service landscape company. Based out of Sheboygan County, with a satellite office in Green Lake, Wisconsin. We are centrally located and uniquely positioned to service the areas of Sheboygan, Elkhart Lake, Fond Du Lac County, Green Lake County, Ozaukee County, Manitowoc County, and Door County. We can manage your property with our Total Property Care system, and design and build projects large and small. Contact us today at 920-467-6442 to learn how we can care for you.