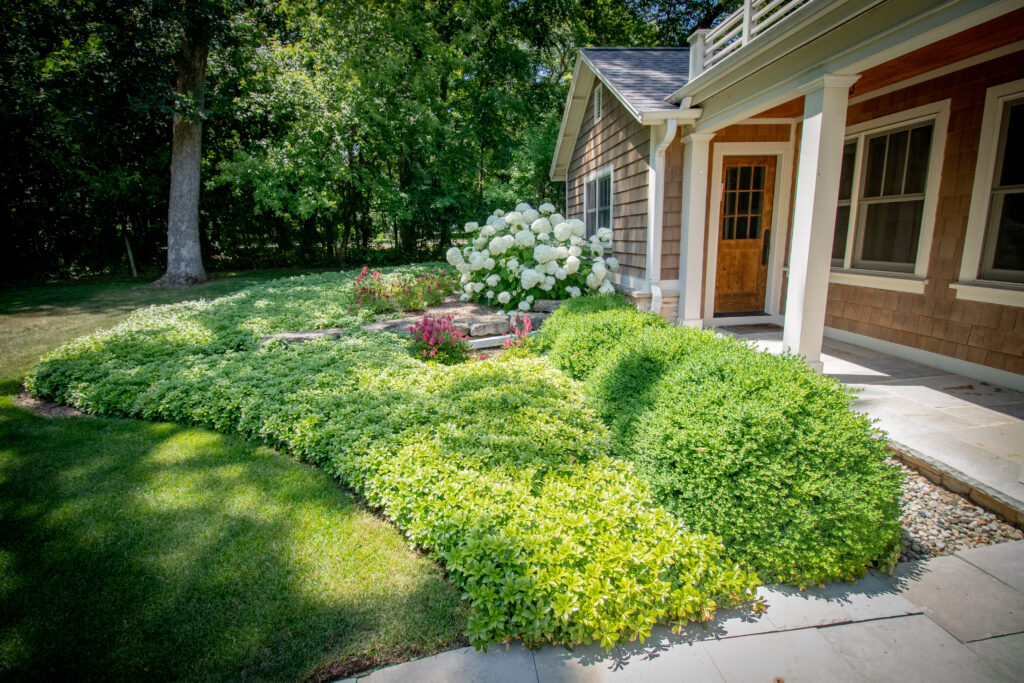 A well-designed and maintained landscape can significantly increase the value of condos within a condo association. Several studies and real estate reports have emphasized the financial benefits associated with a beautifully landscaped environment. Here's how a carefully crafted landscape plan can add value for condo owners:
Five Reasons to Update the Landscape at a Condo Complex
Increased Property Value: According to a study conducted by the National Association of Realtors (NAR), a well-maintained landscape can potentially add up to 10% to the value of a property. This means a condo unit valued at $300,000 could increase by $30,000 or more with beautifully landscaped surroundings.
Improved Marketability: An attractive landscape enhances the overall appeal of the condominium complex. It also improves its marketability. A survey conducted by the Homeowner's Association (HOA) indicates that properties with aesthetically pleasing landscapes tend to sell faster compared to those without. This can lead to a reduced time on the market and an increased number of potential buyers. Thus positively impacting the overall value of the condos.
Enhanced Curb Appeal: The first impression is crucial when it comes to attracting potential buyers or renters. A well-designed and maintained landscape contributes to the curb appeal of the condo complex. Making it more appealing to individuals seeking a visually appealing and well-kept living environment. This can result in a higher perceived value of the property, potentially leading to increased offers and higher selling prices. Conversely, an October 2021 study by Trees.com demonstrates property values can decrease by up to 30% due to poor landscaping.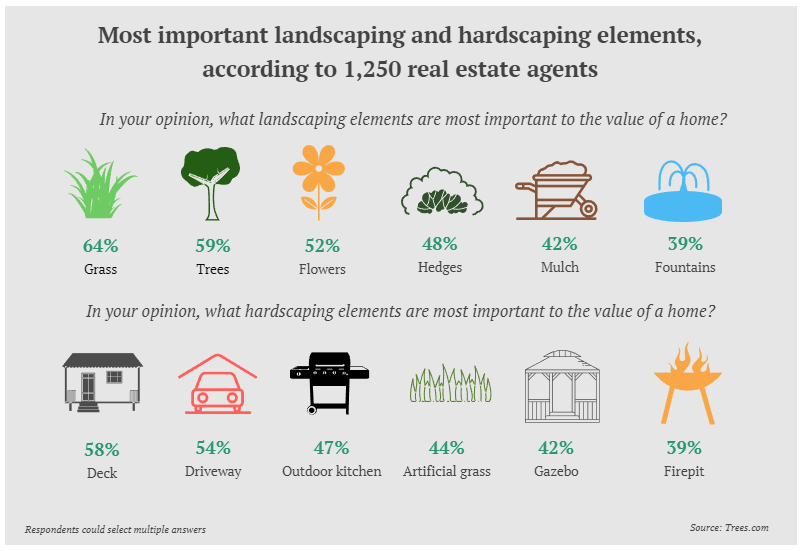 Improved Quality of Life: A thoughtfully landscaped environment provides a better quality of life for condo residents. Well-maintained green spaces, manicured lawns, and strategically placed trees and shrubs create a serene and inviting atmosphere, enhancing the overall living experience. A higher quality of life within the condo complex can contribute to increased satisfaction among residents, thereby positively impacting the perceived value of the property.
Community Benefits: A meticulously landscaped common area within a condo association fosters a sense of community and belonging among residents. Access to well-maintained outdoor spaces for recreational activities and social gatherings creates a positive living environment, promoting a strong sense of community and camaraderie. Such a community-oriented living experience can be a major selling point for potential buyers, thereby increasing the desirability and value of the condo units.
A Well-Designed and Maintained Landscape Adds Quality of Life And Financial Security
A well-designed and maintained landscape not only adds aesthetic value but also has a measurable impact on the financial worth of the condos within a condo association. By investing in professional landscape design and maintenance, condo owners can enjoy a significant return on their investment through increased property value, improved marketability, enhanced curb appeal, better quality of life, and a strong sense of community.
Contact Us
Landmark Landscapes of Sheboygan Falls, WI is a full-service landscape company. Based out of Sheboygan County, with a satellite office in Green Lake, Wisconsin. We are centrally located and uniquely positioned to service the areas of Sheboygan, Elkhart Lake, Fond Du Lac County, Green Lake County, Ozaukee County, Manitowoc County, and Door County. We can manage your property with our Total Property Care system, and design and build projects large and small. Contact us today at 920-467-6442 to learn how we can care for you.