Long before first light Landmark Landscapes Snow Removal Pros are out fighting snow. Our snow and ice management crews are out clearing driveways walks, and parking lots to ensure when the sun does rise everyone can go about their day unimpeded. Their jobs are not easy. Conditions can be treacherous and daunting. Here are five things you can do to make their jobs just a little easier.
Leave a Light On For Them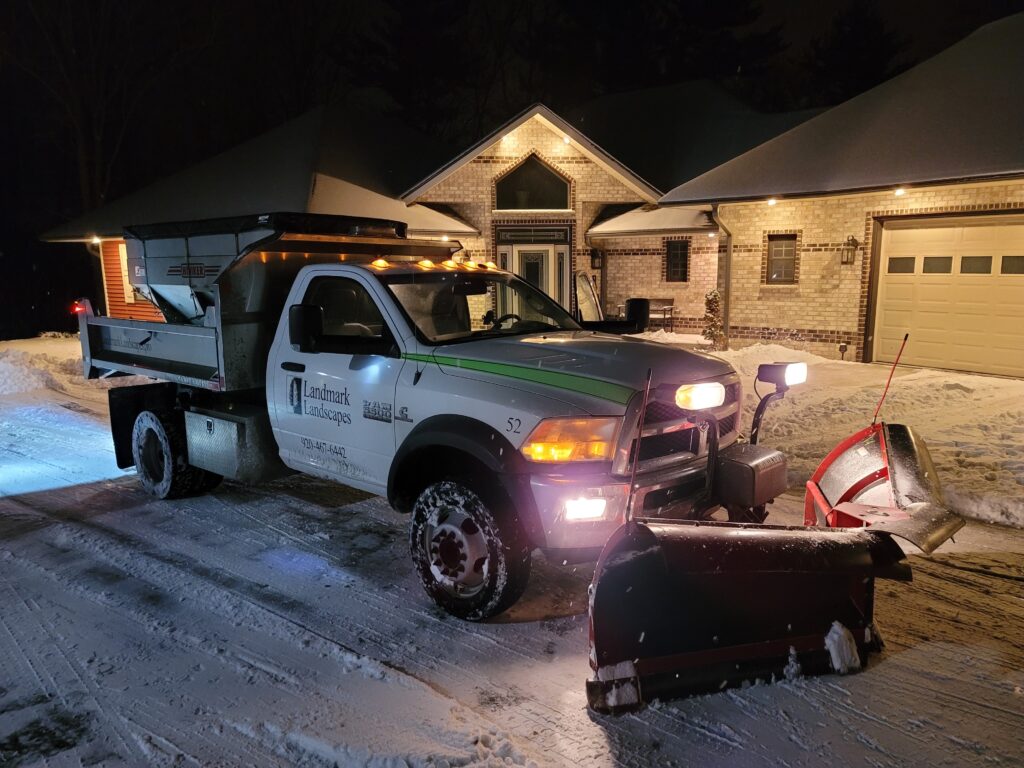 Leaving a porch light or outdoor lights on helps the snow plow driver see where he or she is going. Oftentimes, when they are working, it is dark outside. Blowing snow makes visibility difficult. Also, when they are out shoveling walks, outdoor lights help them find their way.
Clear Driveways and Walkways of Cars and Debris
When the plow driver comes to clear your driveway they want to be assured there are no surprises lying beneath the snow. Having driveways and walkways clear of anything that could be hit by a plow is a big help. Additionally, if you have cars in your driveway it makes it more of a challenge to clear the snow. If cars must remain in the driveway, it's best to not park them in front of where the snow is piled.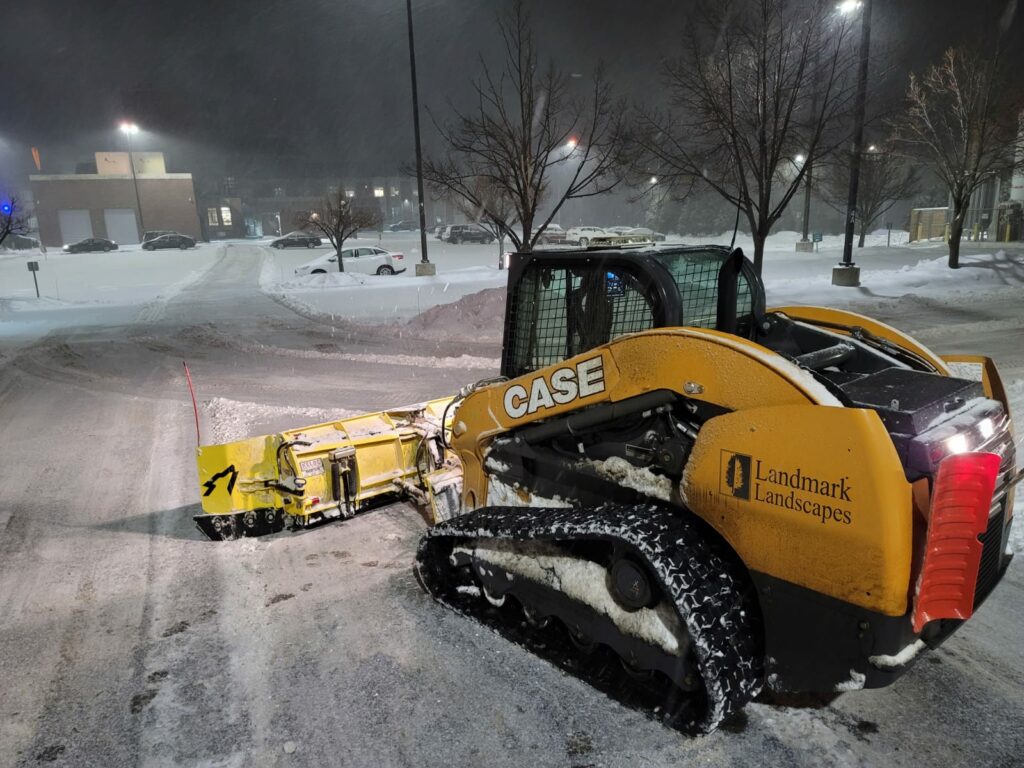 Don't Move Snow Stakes
A trend that is developing is visibility and a clear view of the work area. Snow and Ice Management Pros install snow stakes before the first snowfall to help identify their work areas. Not moving the snow stakes is a big help to the technicians who come clear your driveway and walkways. If there is a need to adjust the snow stakes, please contact Landmark Landscapes and we can assist with this.
Consolidate Parking in Commercial Parking Lots
If you are in a position in which you have the ability to manage or direct parking in a commercial situation aim to consolidate parking. By consolidating where cars are parked it allows our technicians the ability to clear a lot without having to negotiate parked cars. If you are simply parking in a commercial parking lot, try to park where others are. Equally as important, if it can be avoided. Do not park where the snow is being piled.
Drive Slow and Watch for Snow Removal Pros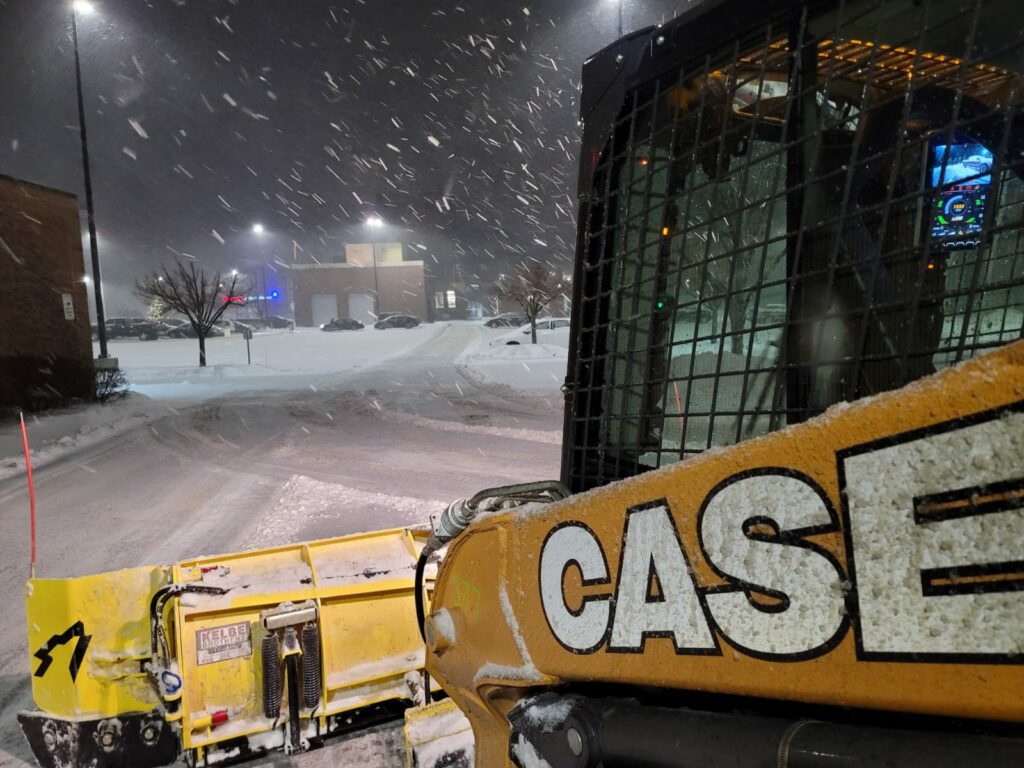 Whether you are in a commercial parking lot or just your neighborhood. When you see Snow and Ice Management Pros clearing snow and ice, give them a break and drive slow and be cautious in their presence. Navigating a plow truck in commercial parking lots, or simply a driveway you have to have your head on a swivel. It can be a stressful job. As we like to say at Landmark, slow is smooth, and smooth is fast.
Contact Us
Landmark Landscapes of Sheboygan Falls, WI is a full-service landscape company. Based out of Sheboygan County, we are centrally located and uniquely positioned to service the areas of Sheboygan, Elkhart Lake, Fond Du Lac County, Green Lake County, Ozaukee County, Manitowoc County, and Door County. We can manage your property with our Total Property Care system, and design and build projects large and small. Contact us today at 920-467-6442 to learn how we can care for you.