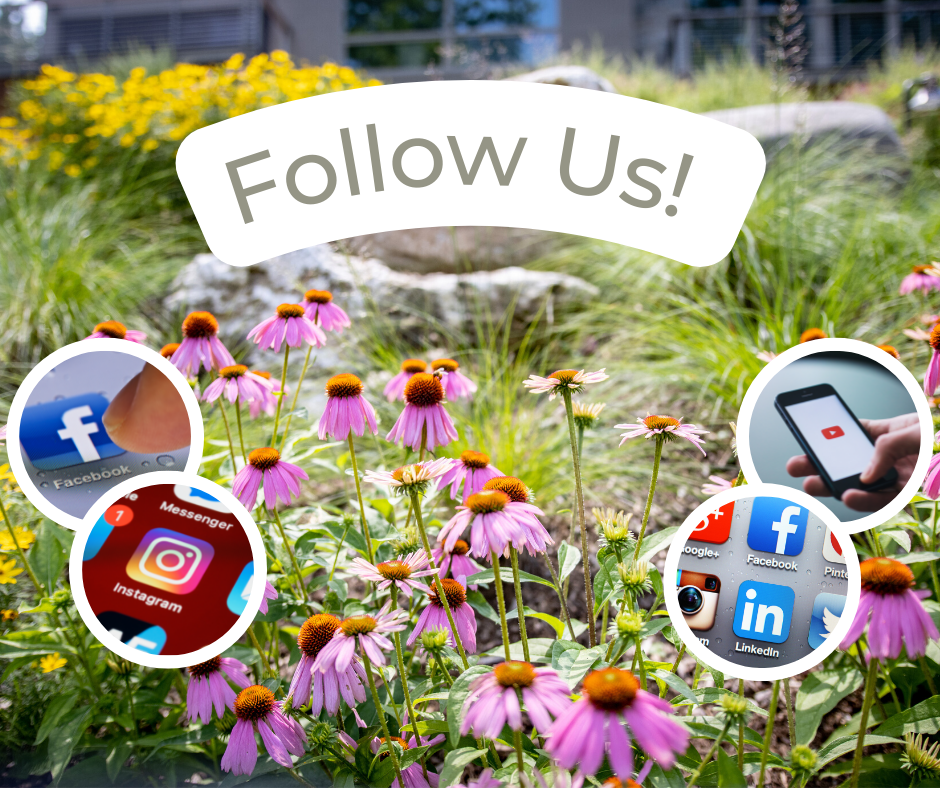 If you are reading this you likely follow Landmark Landscapes on social media on one platform or another. Landmark Landscapes can be found across the internet on four different social sites and we have a monthly newsletter you can subscribe to.
We use each site uniquely to share photos, videos, and current events relevant to Landmark Landscapes, garden and landscape tips, inspiration, and best practices. Our aim is to make our content helpful, educational, or simply enjoyable. Social media is also an excellent way to celebrate and share the work of the talented people who bring gardens and landscapes to life.
Follow Landmark Landscapes on Facebook
Everyone who uses social media consumes and utilizes it in different ways and for different reasons. Landmark Landscapes uses our Facebook site as a comprehensive location to share content that is current and relevant. Facebook is also a tool for us to communicate with job seekers, and people looking for a career in the green industry. If you are not already following us on Facebook, you can find us at, @landmarkwi.
Instagram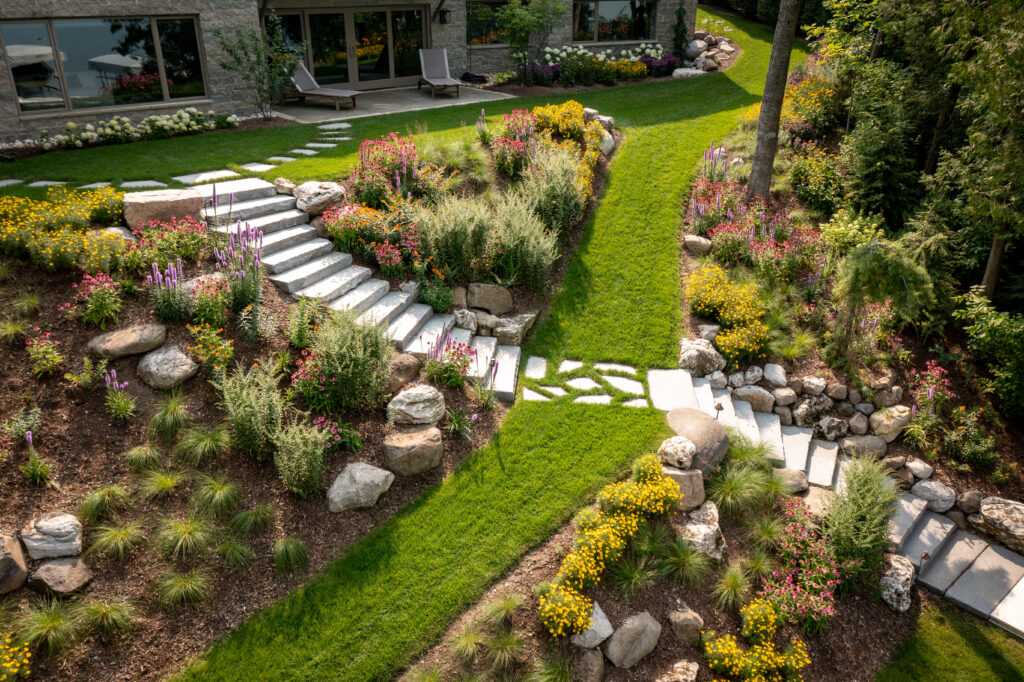 If you are an Instagram user and enjoy the garden and landscape-related content then you'll enjoy following us there. In addition to photos and videos of completed work, we also share content of work in progress and our pros in action. You can find us on Instagram at, @landmarklandscapespro.
Linkedin
Another space we utilize is LinkedIn. On this page, we share fewer photos and informal information and more professional type content. We aim to educate and inform and share current event-driven content. If you are on Linkedin and not currently following us, be sure to check out our page at, Landmark Landscapes Inc.
Youtube
We are growing our video library and Youtube is a great place for us to store and share this content. This is an excellent space to come for inspiration and see some amazing videos of our work. If you have not visited our Youtube page you can find us at, @landmarklandscapes.
Subscribe to the Landmark Landscapes Newsletter

The most recent addition to our suite of content services is our monthly newsletter. We email you the newsletter once per month and share content here that is not always found on our other platforms. If you would like to subscribe to our newsletter, click here.
Contact Us
Landmark Landscapes of Sheboygan Falls, WI is a full-service landscape company. Based out of Sheboygan County, we are centrally located and uniquely positioned to service the areas of Sheboygan, Elkhart Lake, Fond Du Lac County, Green Lake County, Ozaukee County, Manitowoc County, and Door County. We can manage your property with our Total Property Care system, and design and build projects large and small. Contact us today at 920-467-6442 to learn how we can care for you.