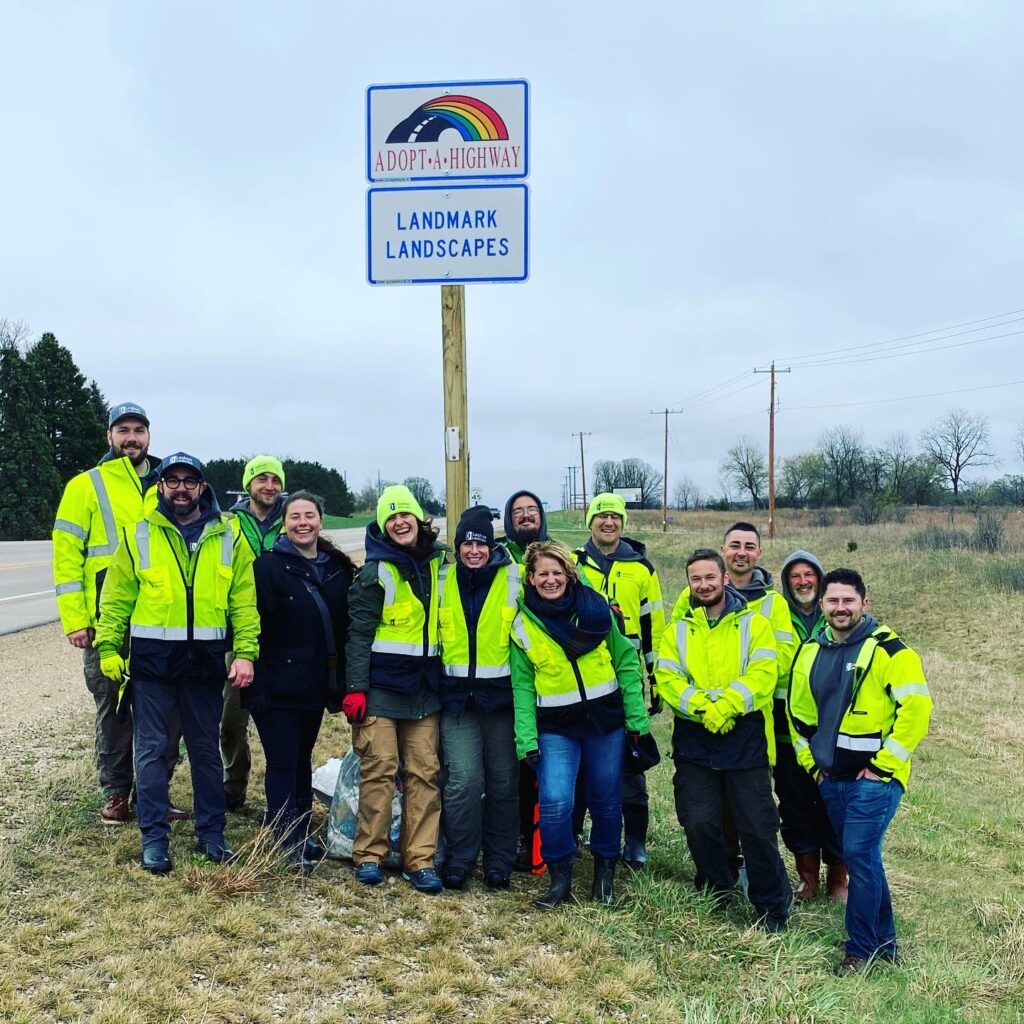 At Landmark Landscapes our mission is to "Create Art Through Ecology for more Vibrant Communities." One of the ways we do this is to give back to the communities we serve. Through the Wisconsin Adopt-A-Highway program, our Green Lake, Wisconsin location adopted a 2-mile stretch of Wisconsin Highway 23 in Green Lake. 
Saturday, April 29, 2023, 13 Landmark employees volunteered for our first trash and debris collection event along this stretch of highway. With this effort, Landmark Landscapes collected an estimated 500 pounds of trash and debris. Landmark Landscapes plans to conduct two more volunteer trash collection events during 2023.
Wisconsin Adopt-A-Highway Program a Community-Based Initiative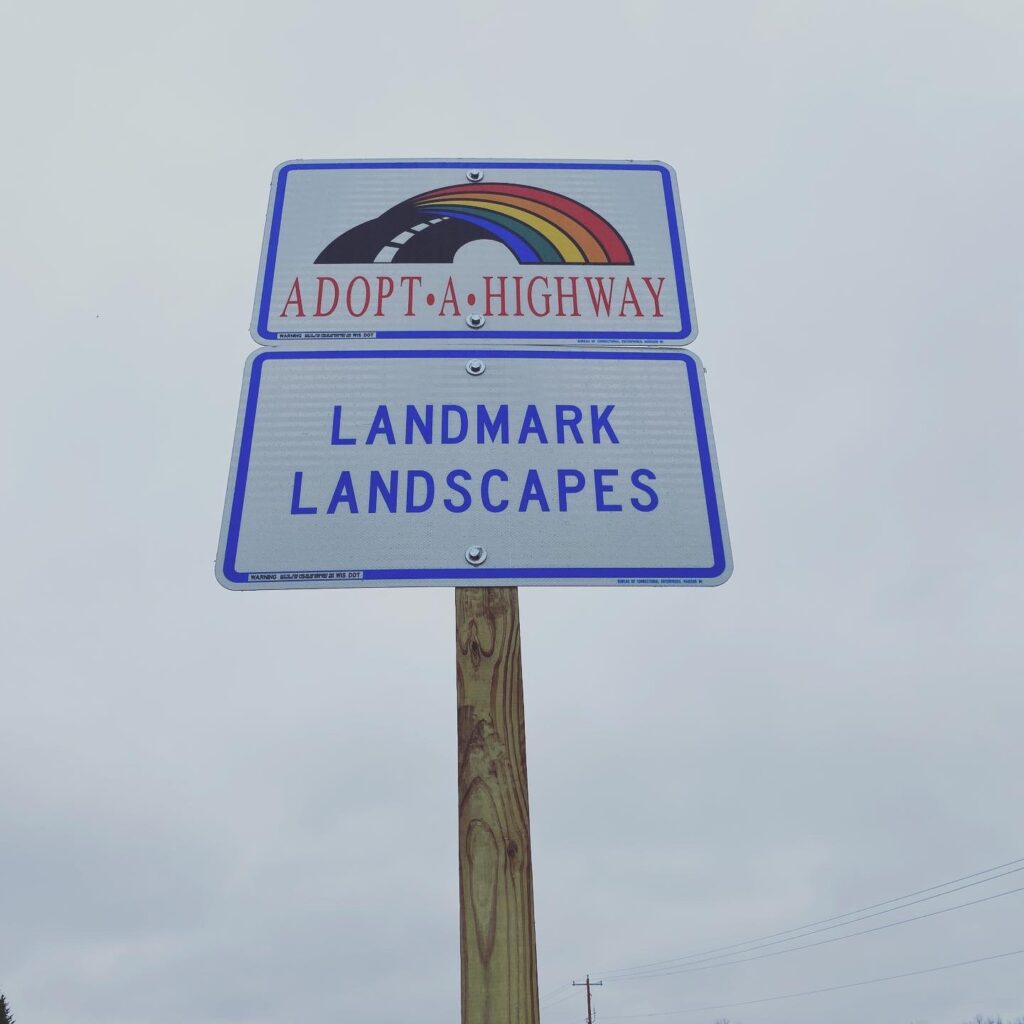 The Wisconsin Adopt a Highway program is a community-based initiative aimed at keeping the state's roadsides clean and free of trash and debris. The program is administered by the Wisconsin Department of Transportation (WisDOT). It involves volunteers adopting a section of highway and committing to picking up litter from that stretch of road several times a year.
Since its inception in 1990, the program has proven to be highly effective in reducing litter and debris along Wisconsin's highways. According to WisDOT, over 2,500 groups and organizations have adopted more than 5,000 miles of state highways. In fact, these efforts have collected an estimated 160,000 pounds of trash each year.
Immensely Successful Program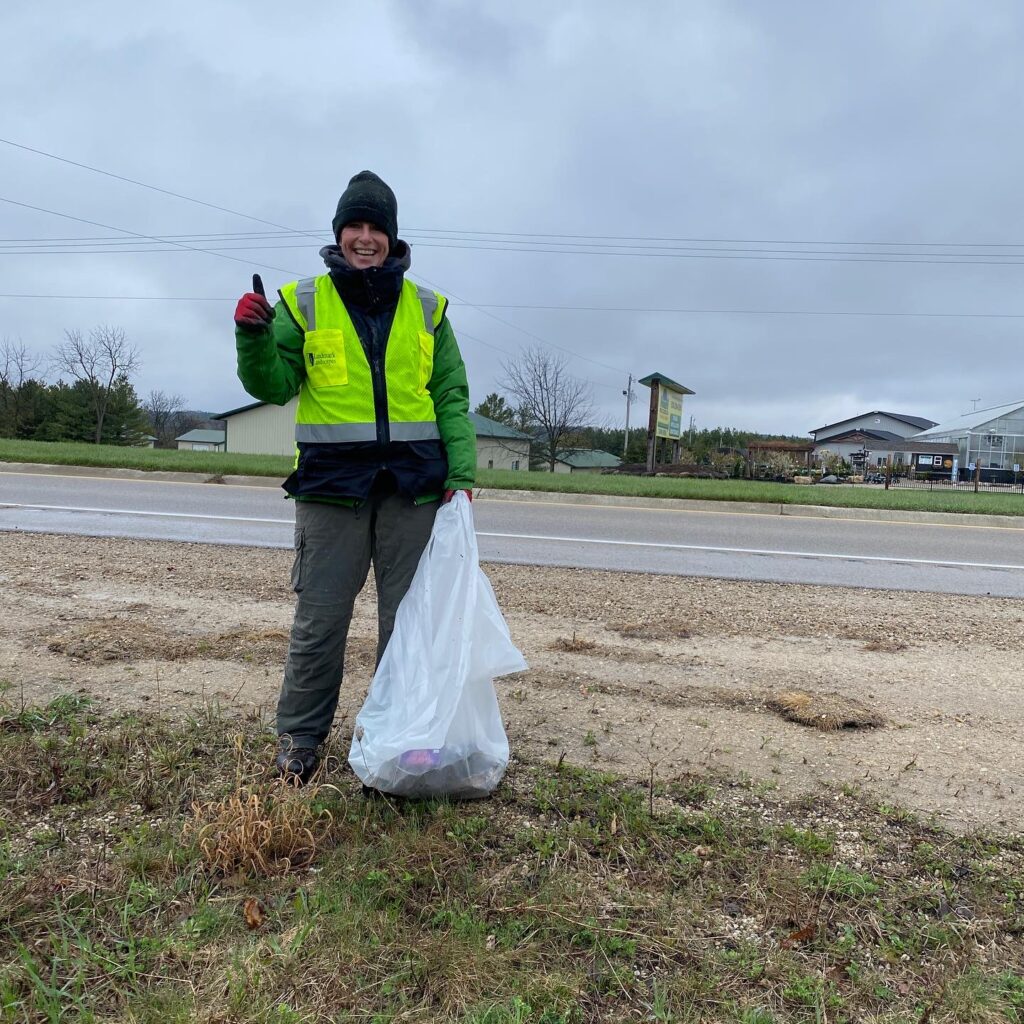 The program's success is a testament to the dedication of its volunteers. People give up their time and effort to make their communities cleaner and more livable. But it's not just the immediate aesthetic benefits that make the Adopt a Highway program important.
Litter and debris on roadways can pose serious environmental hazards. The debris and litter can impact local wildlife and ecosystems. Discarded plastics, for example, can take hundreds of years to degrade. These plastics can harm animals that ingest them or become entangled in them. Hence, by removing litter from roadways, volunteers are helping to protect the environment and preserve local habitats.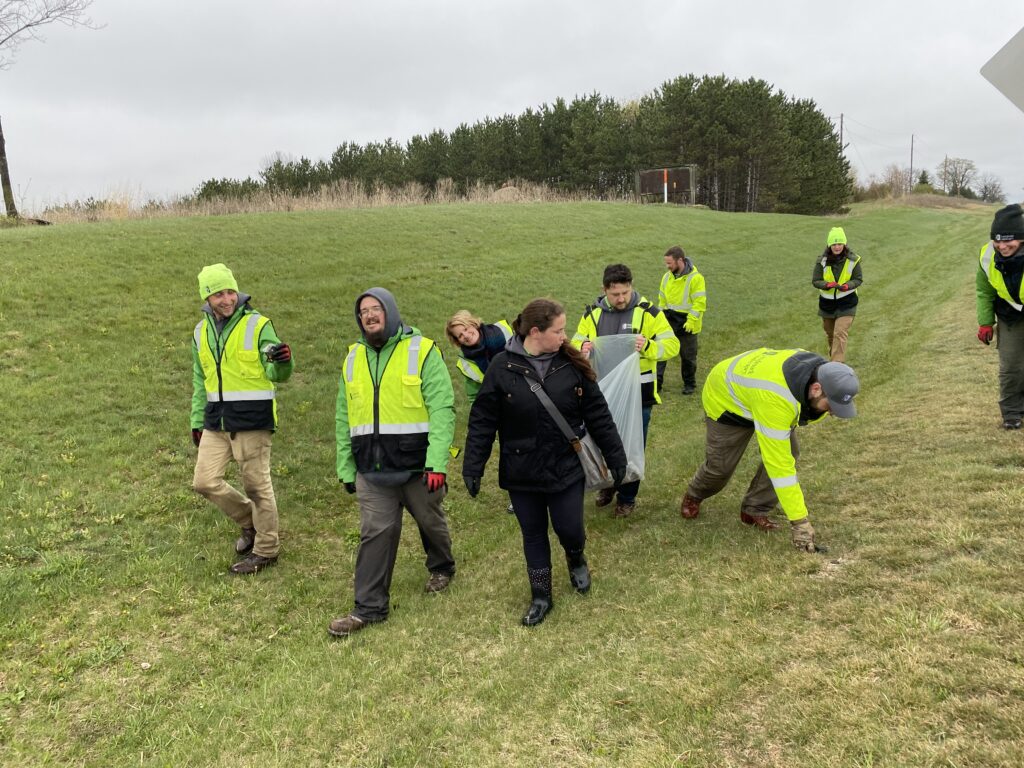 Additionally, the Adopt a Highway program serves as a reminder of the importance of responsible waste disposal. By seeing the bags of litter collected from highways, people are reminded of the impact their own actions can have on the environment. This can encourage individuals to dispose of their waste properly. Moreover, this program can inspire people to make a conscious effort to reduce their own environmental footprint.
Program a Testament to the Volunteers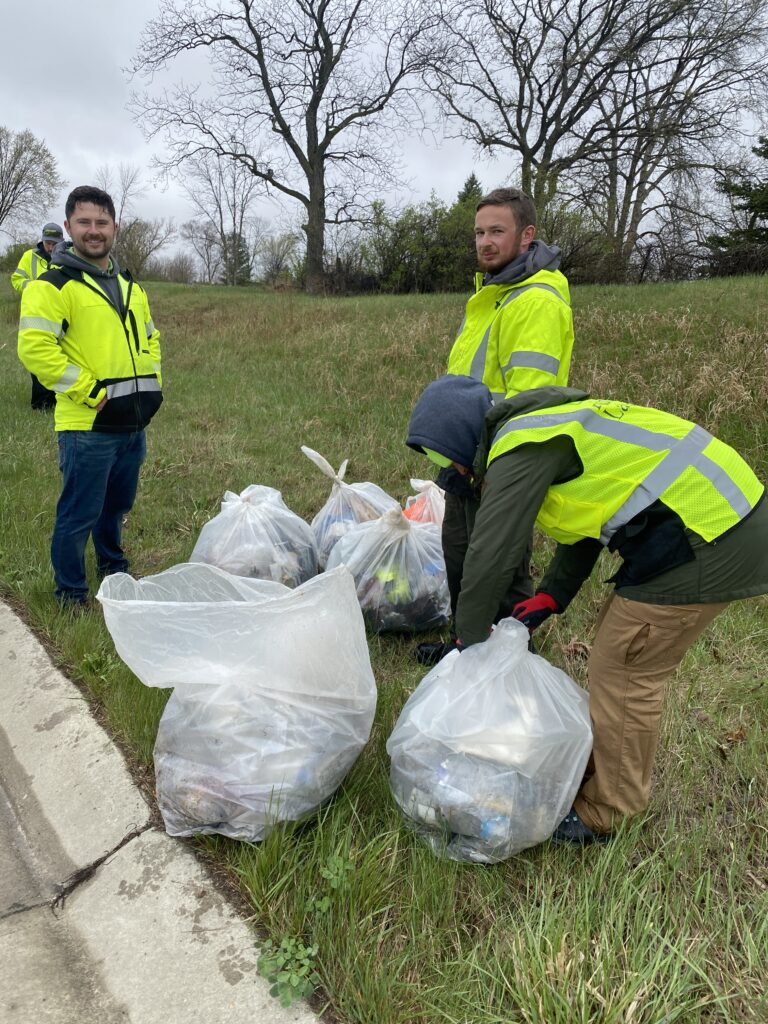 The Wisconsin Adopt a Highway program is an important initiative that helps keep Wisconsin's highways clean and free of litter and debris. Its success is a testament to the dedication of its volunteers. Furthermore, the program serves as a reminder of the importance of responsible waste disposal and environmental stewardship.
Contact Us
Landmark Landscapes of Sheboygan Falls, WI is a full-service landscape company. Based out of Sheboygan County, with a satellite office in Green Lake, Wisconsin.  We are centrally located and uniquely positioned to service the areas of Sheboygan, Elkhart Lake, Fond Du Lac County, Green Lake County, Ozaukee County, Manitowoc County, and Door County. We can manage your property with our Total Property Care system, and design and build projects large and small. Contact us today at 920-467-6442 to learn how we can care for you.