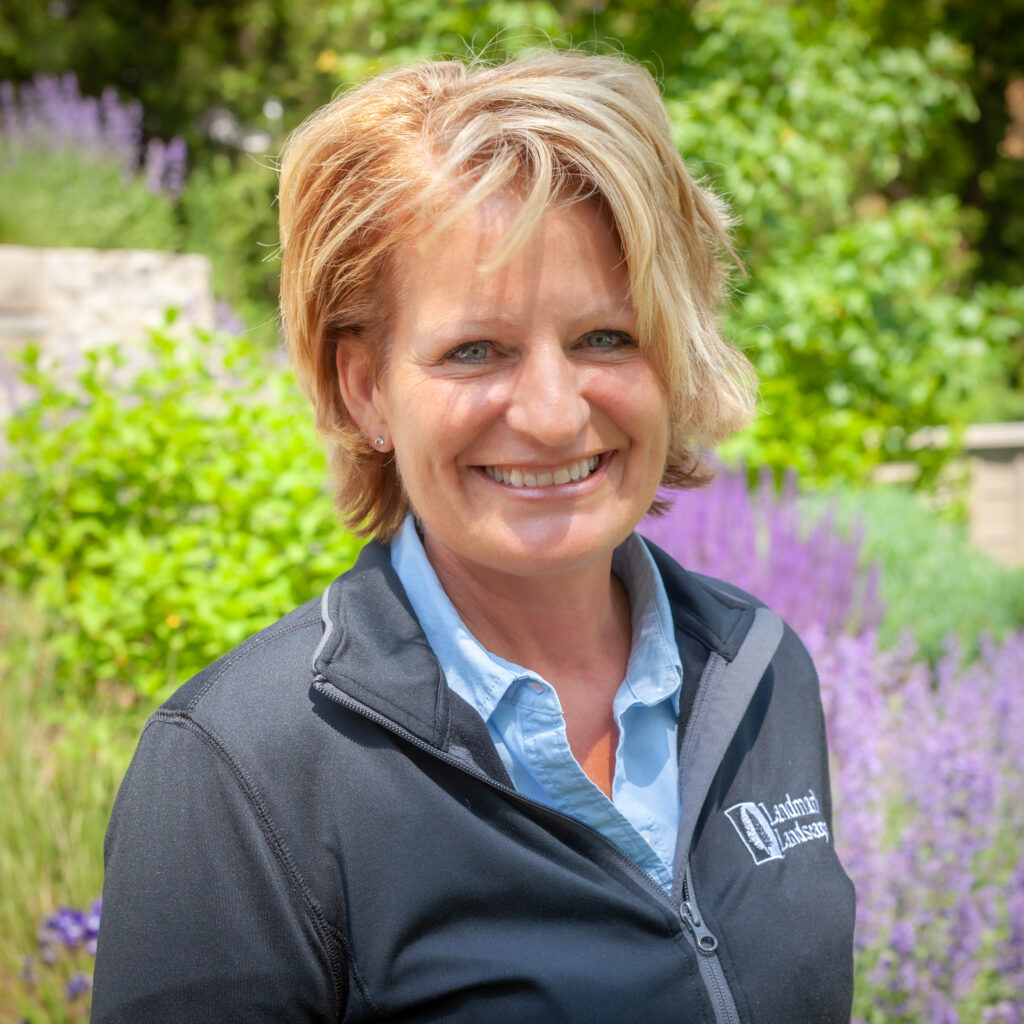 Jennifer Hawley, an Account Manager at Landmark Landscapes, boasts over twenty years of green industry experience and a wealth of creativity. Before joining Landmark, she served as the Senior Design Manager for Outdoor Impact in Green Lake, Wisconsin. Now, she leads Landmark's projects in the Green Lake area.
After becoming a Wisconsin Master Gardener, Jennifer dived into an industry that fueled her passion. Starting as a retail associate at a garden center, she swiftly transitioned to an On-floor Garden Designer and then a Professional Landscape Designer. Jennifer pursued continuous growth, earning an online degree from the School of Landscape Design while working as a landscape designer.
Her time in Green Lake marked significant personal and professional development. Overcoming the challenges posed by the area's topography, she honed her problem-solving skills, focusing on both beauty and function for lakefront properties, with a special emphasis on stormwater management solutions.
Managing all aspects of landscape installations, Jennifer is committed to delivering exceptional experiences that enhance clients' homes, creating outdoor sanctuaries for relaxation and enjoyment.
Her infectious personality makes her a seamless addition to the Landmark Landscapes team, while her adeptness at designing hardscape elements and crafting intricate planting plans speaks volumes about her expertise. Working with Jennifer at Landmark promises to transform your landscape into an enticing destination, perfectly tailored to your desires.
Contact Us
Landmark Landscapes of Sheboygan Falls, WI is a full-service landscape company. Based out of Sheboygan County, with a satellite office in Green Lake, Wisconsin.  We are centrally located and uniquely positioned to service the areas of Sheboygan, Elkhart Lake, Fond Du Lac County, Green Lake County, Ozaukee County, Manitowoc County, and Door County. We can manage your property with our Total Property Care system, and design and build projects large and small. Contact us today at 920-467-6442 to learn how we can care for you.