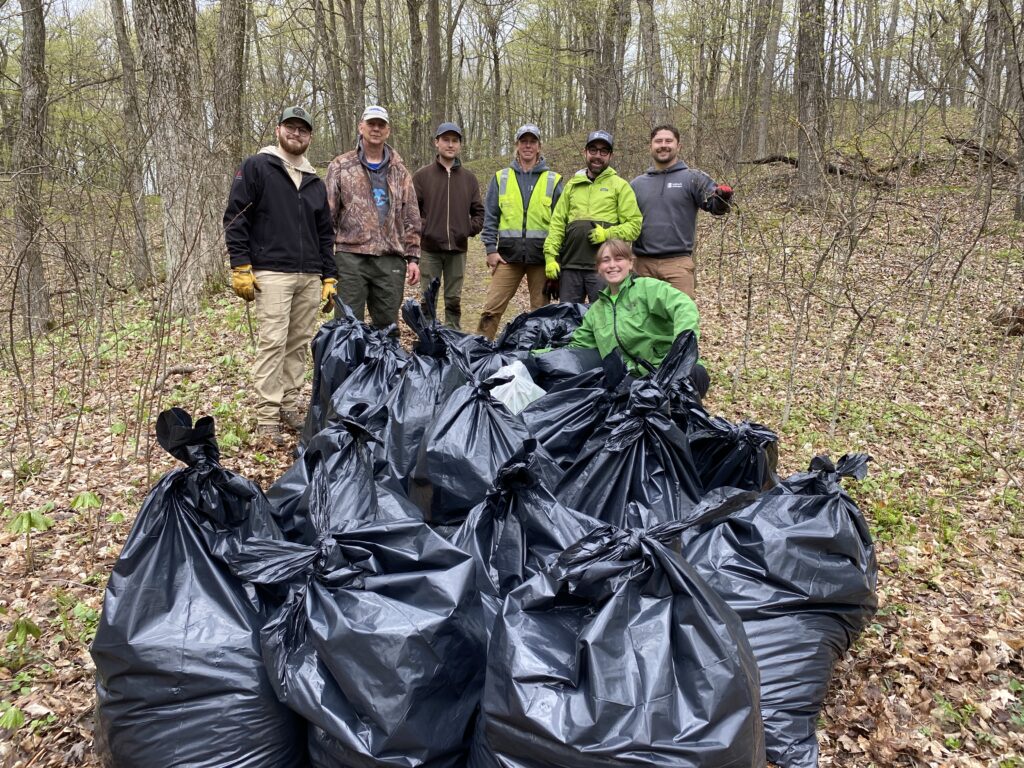 Landmark Landscapes partners with Glacial Lakes Conservancy to remove invasive plants. On a misty Saturday morning, we worked together to eradicate invasive Garlic Mustard and Dames Rocket at Grasshopper Hill on the shoulders of Elkhart Lake. In 3 hours we removed approximately 960 pounds of these invasive plants. Although this was a successful outing. These two invasive plants are still prevalent on Grasshopper Hill and throughout Wisconsin.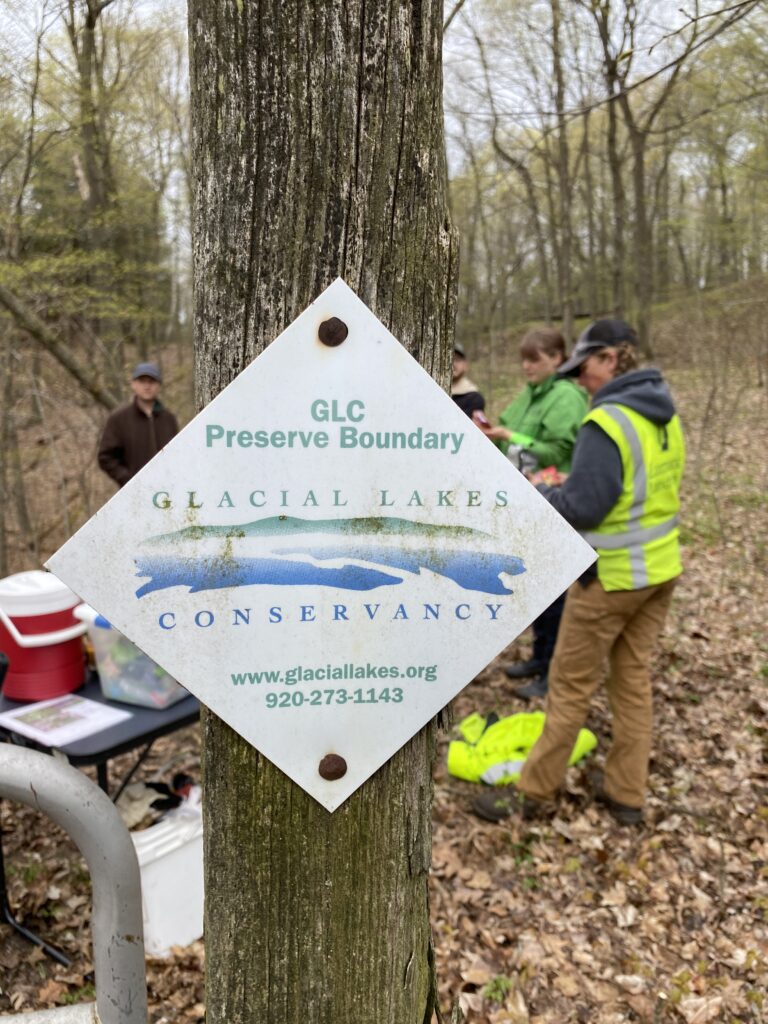 Invasive Species Threat to Natural Biodiversity
Invasive species are a significant threat to the natural biodiversity of Wisconsin's ecosystem. Among the most destructive invasive plant species are Garlic Mustard and Dame's Rocket. These plants are notorious for their ability to outcompete native species, causing a domino effect that can alter entire ecosystems.
Garlic Mustard is an Aggressive Invasive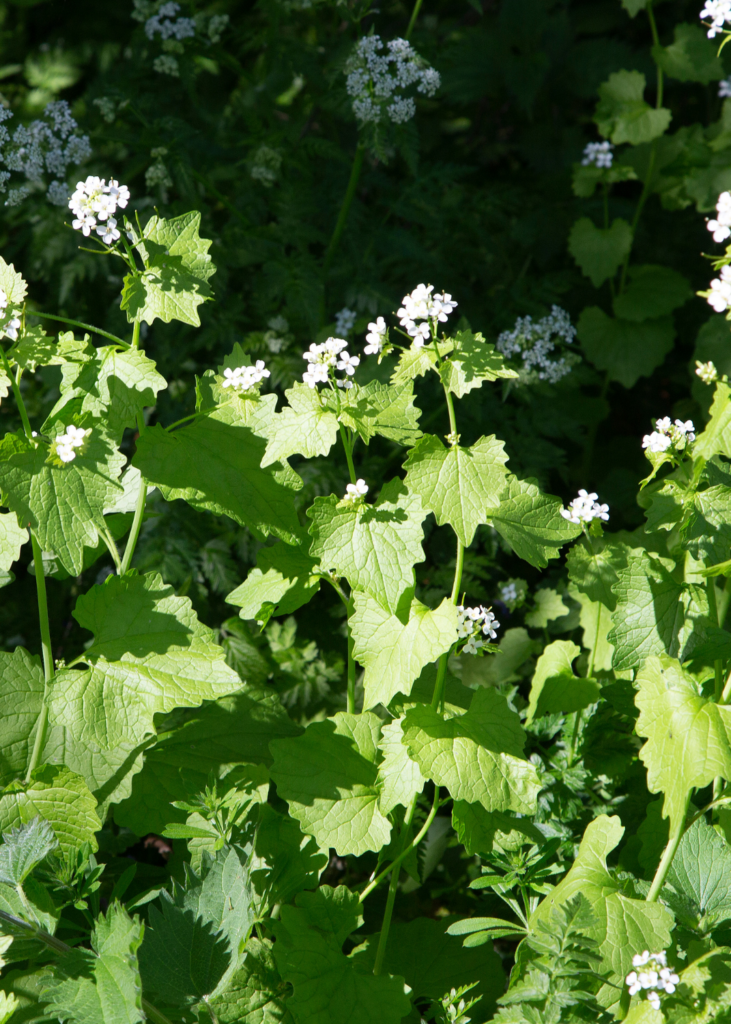 Garlic Mustard, also known as Alliaria petiolata, is a biennial plant that grows in wooded areas, wetlands, and disturbed areas throughout Wisconsin. It was introduced to North America from Europe in the early 1800s as a culinary herb. However, it quickly became clear that Garlic Mustard is an aggressive invasive species that can displace native plants and reduce habitat quality for wildlife. Garlic Mustard has a unique ability to outcompete native plants, even in low light conditions, due to its ability to produce toxins that prevent other plants from growing around it. Additionally, Garlic Mustard is known to attract a specific type of butterfly that is not native to the area, leading to further ecosystem disruption.
Dame's Rocket Disrupts Ecosystem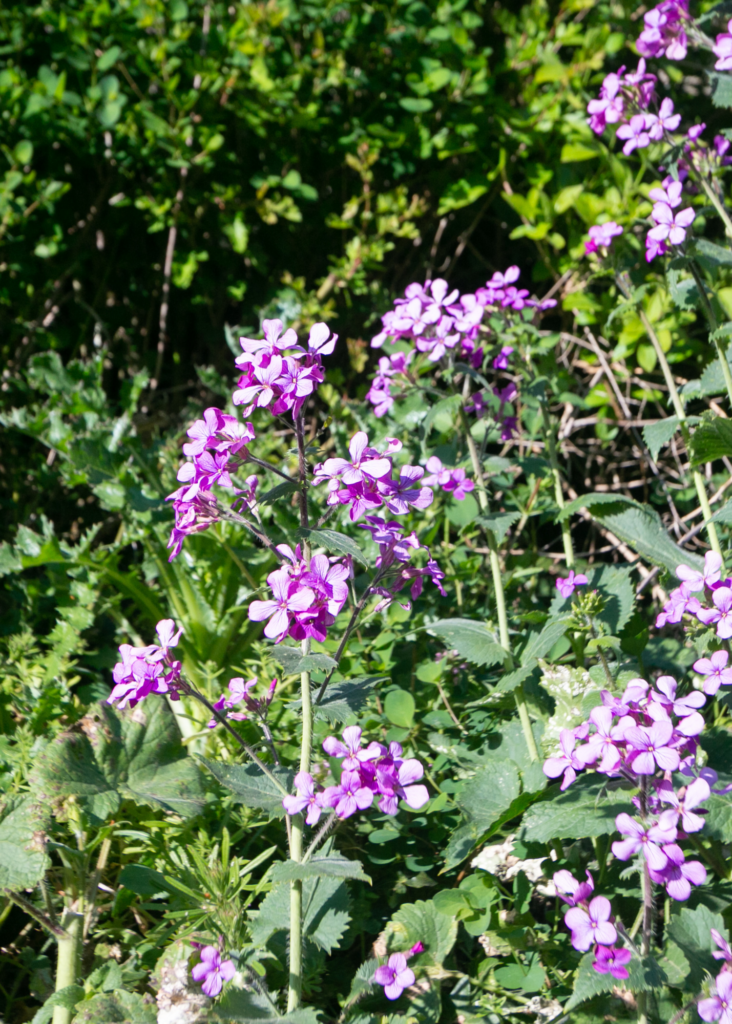 Dame's Rocket, also known as Hesperis matronalis, is a perennial plant that was introduced to North America from Europe in the 1600s as an ornamental plant. It is commonly found in fields, roadsides, and open woodlands throughout Wisconsin. Dame's Rocket has a similar effect to Garlic Mustard, out-competing native species and altering the ecosystem. It can grow up to four feet tall and produces an abundance of flowers that can dominate areas and reduce sunlight for other plants. Additionally, it can hybridize with native plants, creating new invasive species and further disrupting the ecosystem.
Importance of Protecting Wisconsin's Natural Ecosystems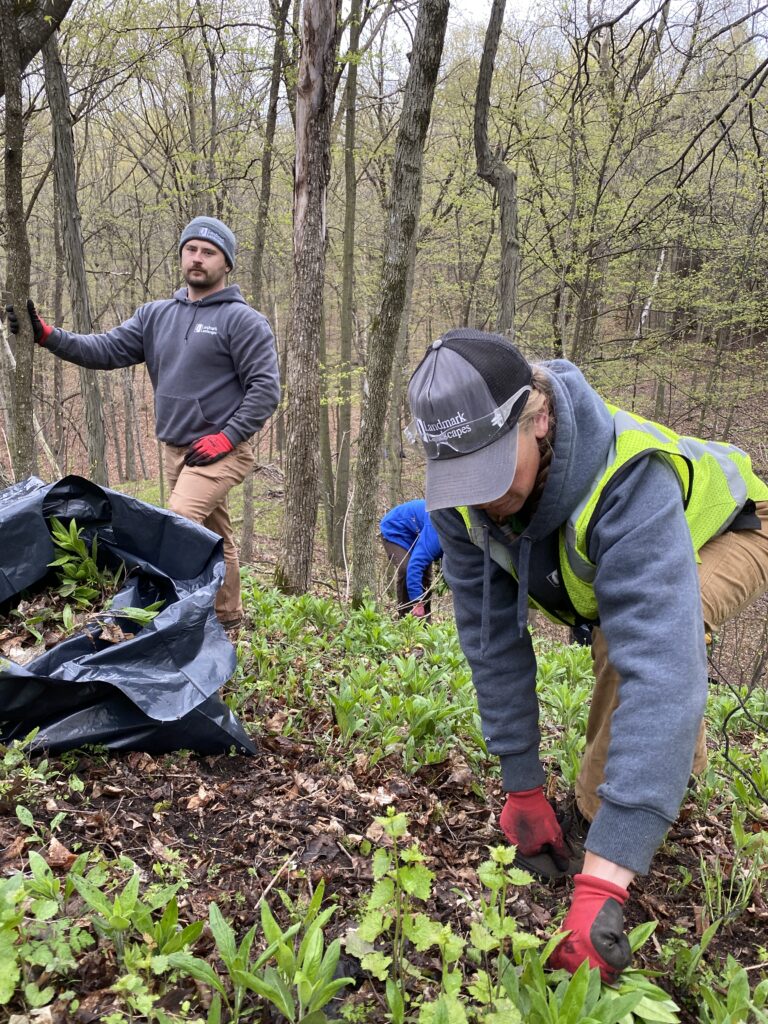 Both Garlic Mustard and Dame's Rocket are detrimental to Wisconsin's ecosystem, impacting native plants and wildlife. They are both highly invasive, meaning they can outcompete native species and quickly dominate entire ecosystems, leading to a loss of biodiversity and habitat quality. It is crucial to take steps to control the spread of these invasive plants, including early detection and removal, and replanting with native species to restore the balance of the ecosystem. Prevention is key, and individuals can help by avoiding the intentional planting of non-native species and reporting sightings of invasive plants to local conservation authorities. The importance of protecting Wisconsin's natural ecosystems cannot be overstated, and controlling invasive species is a crucial part of that effort.
Contact Us
Landmark Landscapes of Sheboygan Falls, WI is a full-service landscape company. Based out of Sheboygan County, with a satellite office in Green Lake, Wisconsin.  We are centrally located and uniquely positioned to service the areas of Sheboygan, Elkhart Lake, Fond Du Lac County, Green Lake County, Ozaukee County, Manitowoc County, and Door County. We can manage your property with our Total Property Care system, and design and build projects large and small. Contact us today at 920-467-6442 to learn how we can care for you.