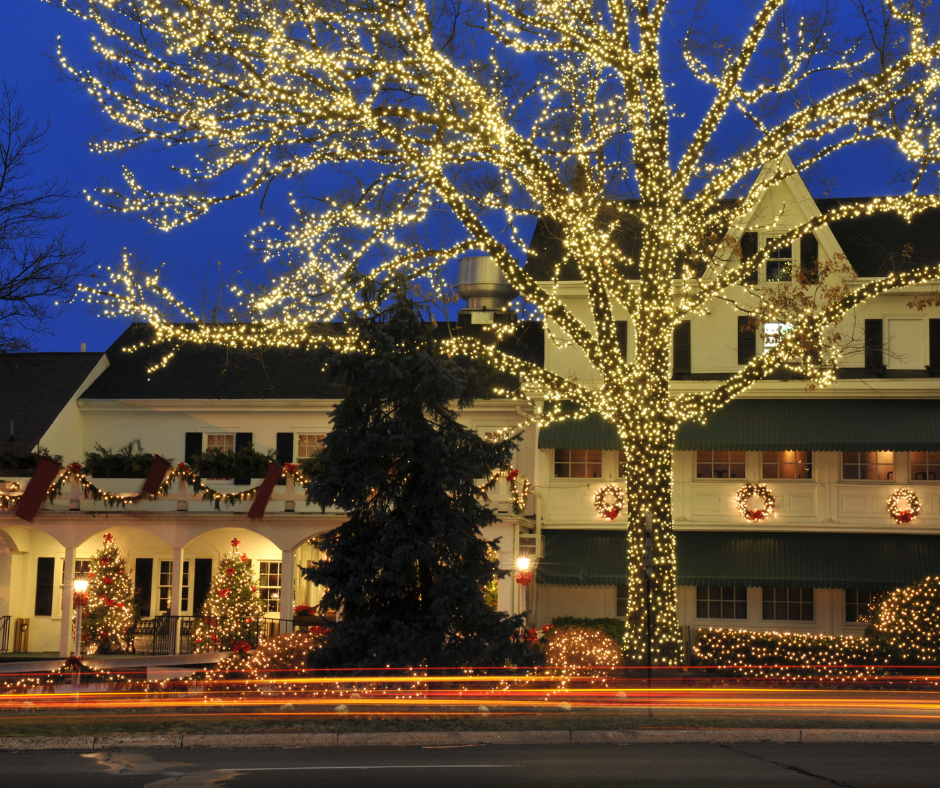 The calendar may say September, but Christmas is right around the corner. Allow Landmark Landscapes to trim your home or business for the holidays saving you time, keeping you safe and having the job done right. Our professionals will make you the star of the neighborhood, and you'll never step foot on a ladder or roof. 
Our technicians are trained and available to make your holiday safe, merry and bright. With packages starting at $2999.00 we can design your outdoor holiday decor, procure and install professional grade materials, maintain, take down and even store your lights and decorations. No worry, no hurry and no hassle to you.
We can install roof line lights in traditional white, multiple colors and a variety of light styles. Our technicians can wrap, swag and install lights on existing landscape trees. The installation of uplights to accentuate branch structures and cast interesting shadows is also a unique touch that we perform. Landmark Landscapes team of  creative designers can transform your home into a holiday spectacle that Clark Griswold would envy. If that's not your style and you want something with tradition and class in mind, without question we can do that as well.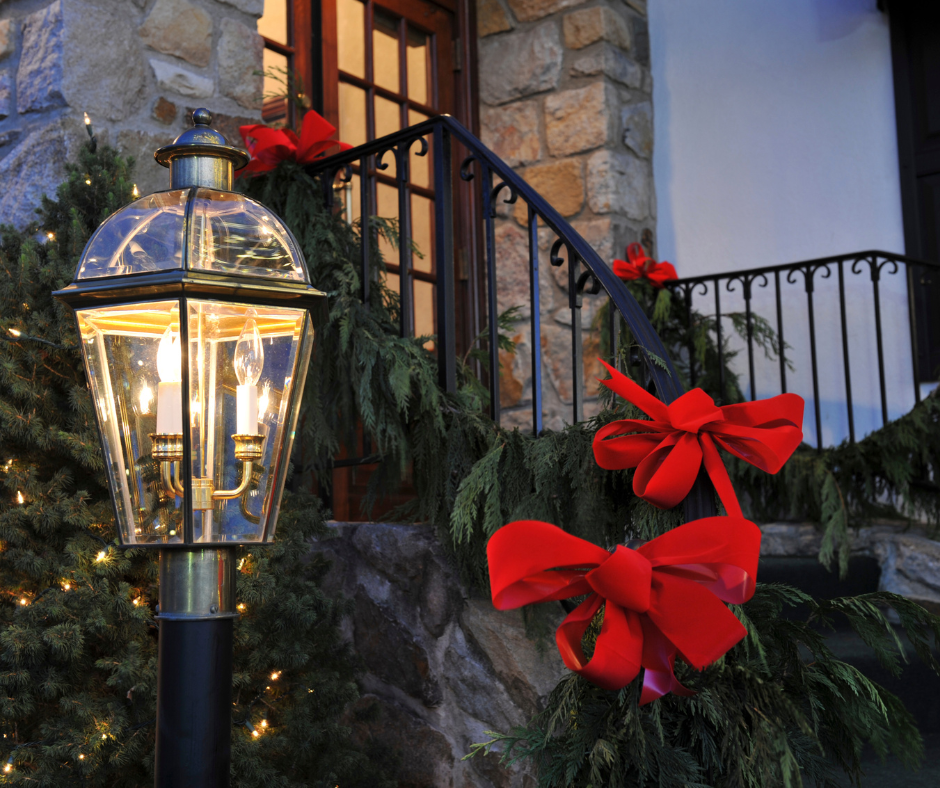 In addition to lights we can procure and install greens, wreaths, garland and Christmas trees. These items can be customized with ornaments, dogwood branches, ribbons and bows, lights of course, whatever you can imagine. Our goal is to make your holiday decorating spectacular and stress free. In addition to outside installations we can install on the inside of your home or business as well.
With a short holiday season and materials in high demand it is recommended that you contact us as soon as possible to schedule a consultation with one of our account managers. After contacting us an account manager will reach out to you to schedule an appointment. During this meeting we will partner with you to understand your holiday decorating needs. The account manager will then put together a design and a proposal and present this to you. Once you have accepted the proposal we will order your materials and schedule your installation.
The holidays will be here faster than Santa can shimmy down a chimney. Don't delay, contact Landmark Landscapes today for all of your holiday decorating needs.
Landmark Landscapes of Sheboygan Falls, WI is a full-service landscape company. Based out of Sheboygan County, we are centrally located and uniquely positioned to service the areas of Sheboygan, Elkhart Lake, Fond Du Lac County, Green Lake County, Ozaukee County, Manitowoc County and Door County. We can manage your property with our Total Property Care system, design and build projects large and small. Contact us today at 920-467-6442 to learn how we can care for you.