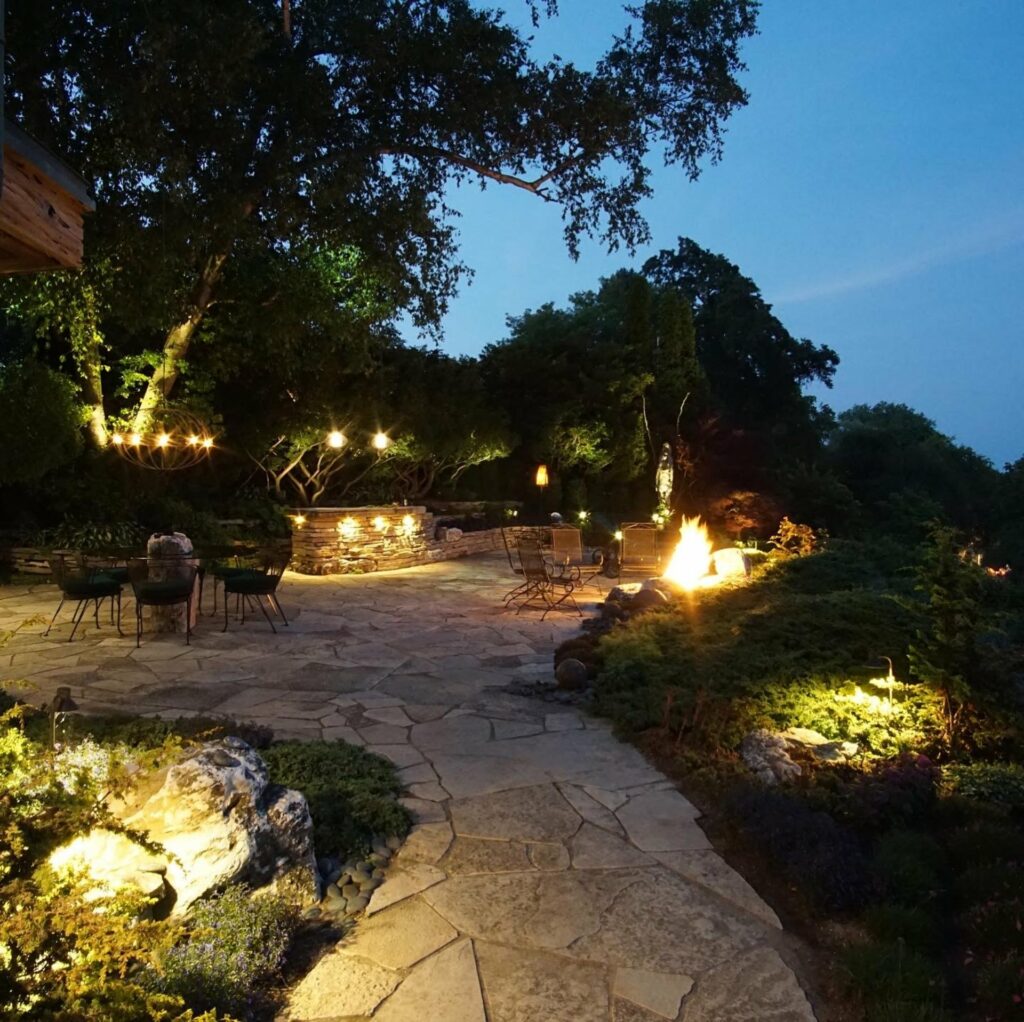 Imagine stepping out into your backyard after dusk and being greeted by a mesmerizing display of lights that accentuate the beauty of your outdoor landscape. With FX lighting, you can elevate the ambiance and transform your outdoor spaces into a magical haven. Not only does it offer a range of lighting options. Which includes the ability to control the colors through a convenient app on your phone. But it also provides a multitude of light types to suit every corner of your outdoor oasis. Let's delve into the captivating world of outdoor landscape illumination and explore how you can unleash the power of customizable Landscape Lighting.
Enhanced Control: Changing Colors at Your Fingertips
FX lighting empowers you with ultimate control over your outdoor lighting system. Gone are the days of being restricted to a single, static color. Hence, with just a few taps on your smartphone, you can effortlessly change colors, creating dynamic and captivating scenes. From soothing warm hues for intimate gatherings to vibrant shades that energize your outdoor parties. In effect, you have the ability to customize the color palette allows you to set the perfect mood for any occasion. FX lighting brings an artistic touch to your landscape. Therefore, transforming it into a canvas of boundless possibilities.
A Plethora of Light Types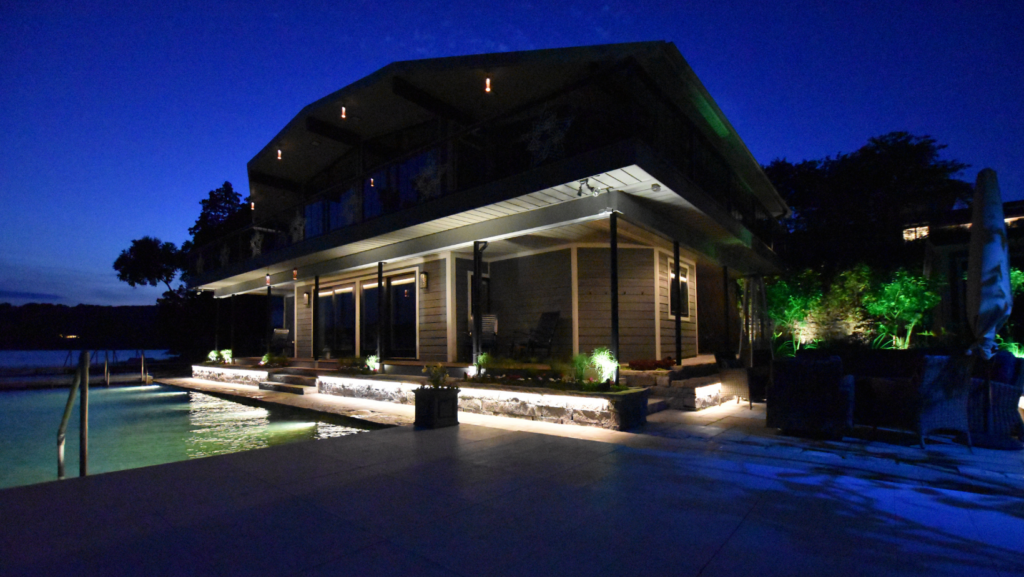 FX lighting offers a comprehensive range of light types, ensuring every aspect of your outdoor space is beautifully illuminated. Uplighting casts a soft, upward glow, highlighting architectural features, trees, and statues, adding depth and drama to your surroundings. Wall wash lights create a subtle wash of light along the vertical surfaces, emphasizing textures and creating a sense of dimension. Downlights elegantly illuminate walkways and seating areas, providing both safety and aesthetic appeal.
Path lights guide your footsteps, casting a gentle glow along pathways and driveways, ensuring a safe passage. And for those with water features, underwater lights can transform your pools, fountains, or ponds into enchanting displays, with shimmering reflections and captivating movements.
The Advantages of FX Lighting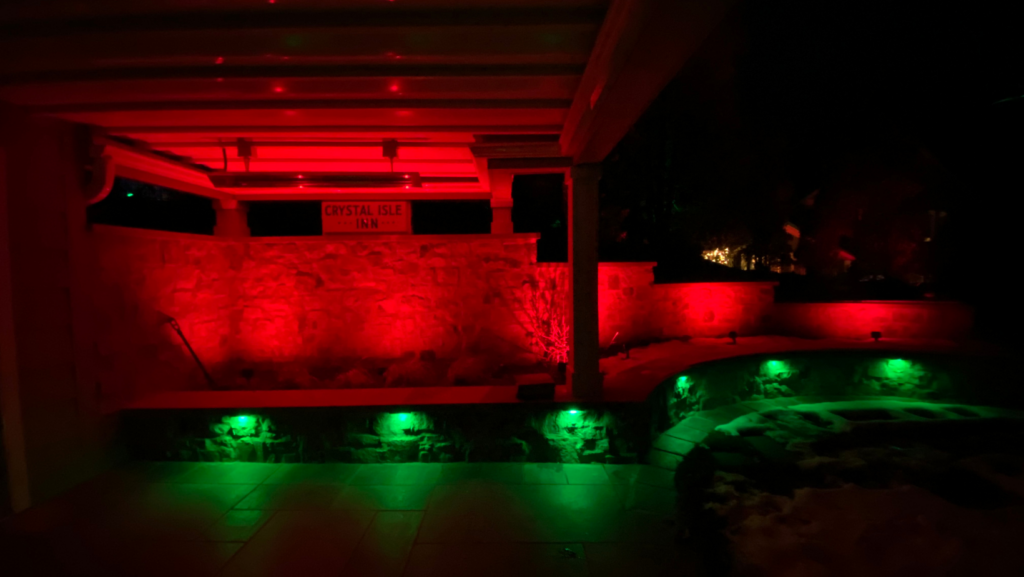 The allure of FX lighting extends beyond its striking aesthetics and versatility. By using energy-efficient LED bulbs, FX lighting systems consume less electricity, reducing your carbon footprint and saving you money on utility bills. Additionally, the longevity of LED lights ensures that you can enjoy their brilliance for years to come, without the hassle of frequent replacements.
Unlock the Full Potential of Your Outdoor Landscape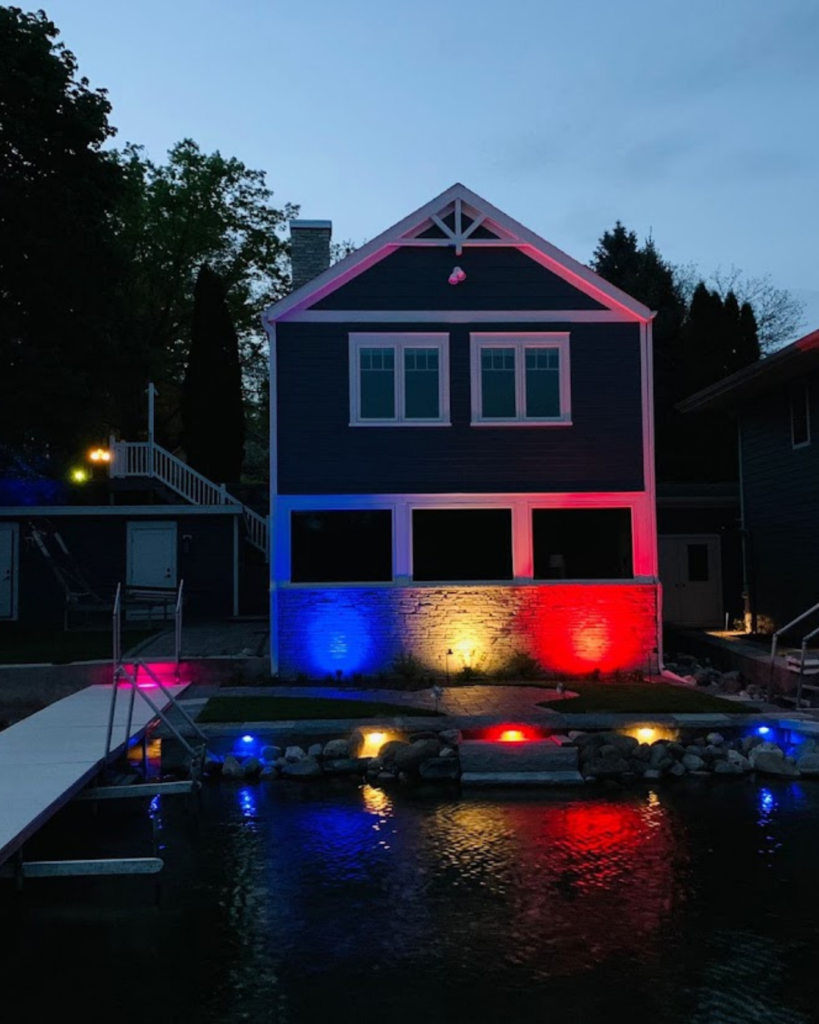 FX lighting offers an unparalleled opportunity to unlock the full potential of your outdoor landscape. Notably, with the ability to control lighting colors from the convenience of your smartphone, you have the freedom to create captivating scenes and enhance the mood for any occasion. From uplighting to wall wash, downlights to path lights, and underwater lights for water features. Altogether, FX lighting provides an extensive range of options to transform every corner of your outdoor oasis. Step into the world of customizable illumination and let your creativity shine. With FX lighting, your outdoor spaces will become an enchanting retreat, where magical moments unfold under the artistry of light. Embrace the power of FX lighting and take your outdoor experience to new heights.
Contact Us
Landmark Landscapes of Sheboygan Falls, WI is a full-service landscape company. Based out of Sheboygan County, with a satellite office in Green Lake, Wisconsin.  We are centrally located and uniquely positioned to service the areas of Sheboygan, Elkhart Lake, Fond Du Lac County, Green Lake County, Ozaukee County, Manitowoc County, and Door County. We can manage your property with our Total Property Care system, and design and build projects large and small. Contact us today at 920-467-6442 to learn how we can care for you.