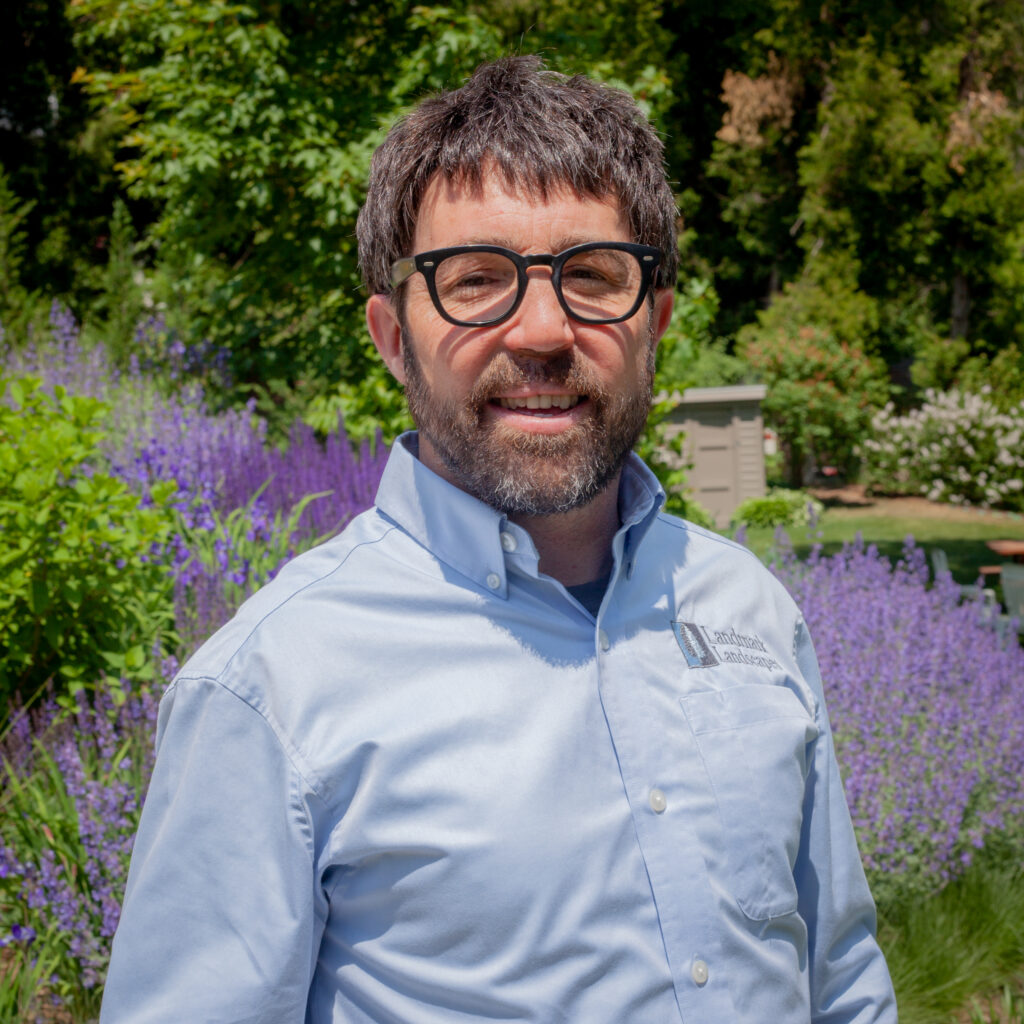 Patrick Hughes is the Sales and Marketing Manager at Landmark Landscapes. With a diverse background and over 20 years of landscape experience, Patrick is an adept problem solver and creative perennial and planting bed designer. 
A graduate of American University, in Washington, D.C. where he earned a degree in International Studies. And a graduate of Milwaukee Area Technical College, where he earned a degree in Landscape Design and Horticulture. Patrick owned a boutique landscape business in Portland, Oregon. And also operated a similar business in the Sheboygan County area.
Like many of his colleagues at Landmark Landscapes, Patrick Hughes strives to be a strong communicator with his clients. He understands the value of building relationships. And wants his clients to be happy and enjoy their landscapes and gardens.
Where Patrick excels is in the design of perennial and planting beds. An artist at heart, he treats the gardens like a canvas. His gardens are known for long swaths of ornamental grass, colorful perennials, and something blooming throughout the growing season. He also makes a point to include pollinator-attracting plants. 
If you work with Patrick, Landmark believes you'll work with someone who guides you through the process and is easy to work with. More important, Patrick will make the process enjoyable, and be a trusted partner along the way.
Contact Us
Landmark Landscapes of Sheboygan Falls, WI is a full-service landscape company. Based out of Sheboygan County, with a satellite office in Green Lake, Wisconsin. We are centrally located and uniquely positioned to service the areas of Sheboygan, Elkhart Lake, Fond Du Lac County, Green Lake County, Ozaukee County, Manitowoc County, and Door County. We can manage your property with our Total Property Care system, and design and build projects large and small. Contact us today at 920-467-6442 to learn how we can care for you.