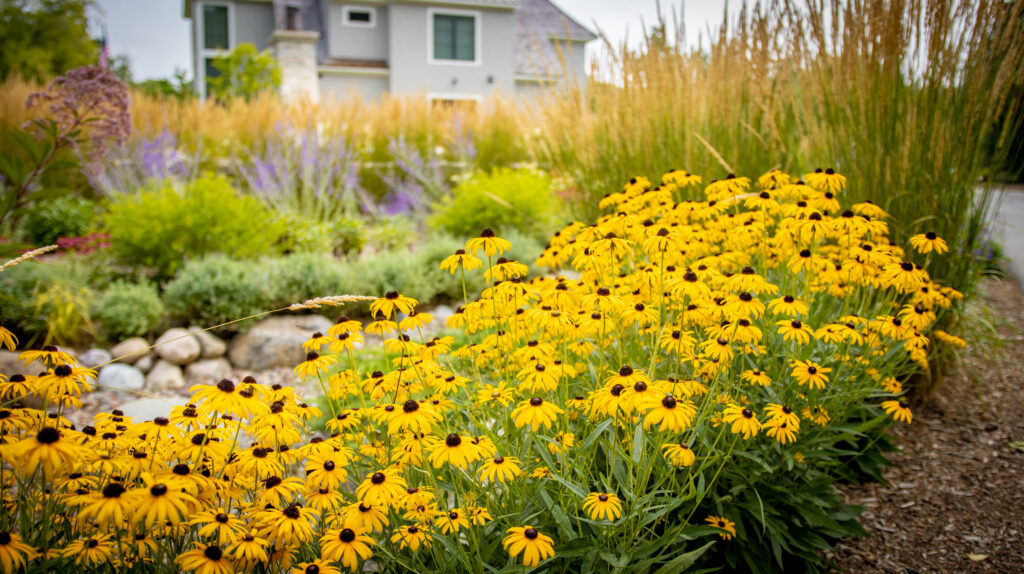 When it comes to adding a burst of vibrant color and natural charm to your garden, few plants can match the cheerful beauty of Rudbeckia. Also known as coneflowers or black-eyed Susans, Rudbeckia is a popular choice among garden enthusiasts, and for a good reason. These hardy and versatile perennials have an enduring appeal that brightens up landscapes across the globe.
Diverse Species, Unified Beauty
One of the remarkable features of Rudbeckia is its diversity. There are over 20 different species and countless cultivated varieties of Rudbeckia, each with its unique characteristics and colors. From the classic Rudbeckia hirta with its bright yellow petals and dark brown centers to the fiery hues of Rudbeckia fulgida 'Goldsturm,' there's a Rudbeckia for every garden palette.
Sun-Loving Beauties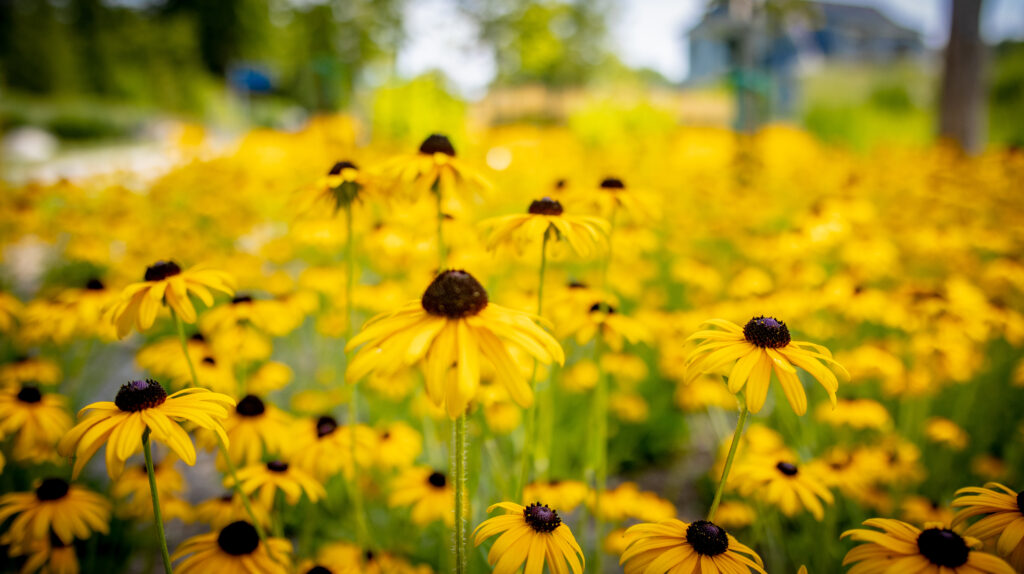 Rudbeckias are sun-worshippers. They thrive in full sun conditions, soaking up the rays to produce an abundance of blossoms. These dazzling flowers are perfect for brightening up those sunny spots in your garden where other plants might struggle. Their yellow and gold hues are like rays of sunshine brought to life, making them a favorite among pollinators like bees and butterflies.
Low Maintenance Marvels
Gardeners of all skill levels appreciate Rudbeckia for their low-maintenance nature. Once established, they're remarkably drought-tolerant and resistant to pests and diseases. This makes them an excellent choice for those who want to enjoy a vibrant garden without the constant upkeep. Simply plant them in well-draining soil, provide them with regular water during the growing season, and watch them flourish.
Seasonal Appeal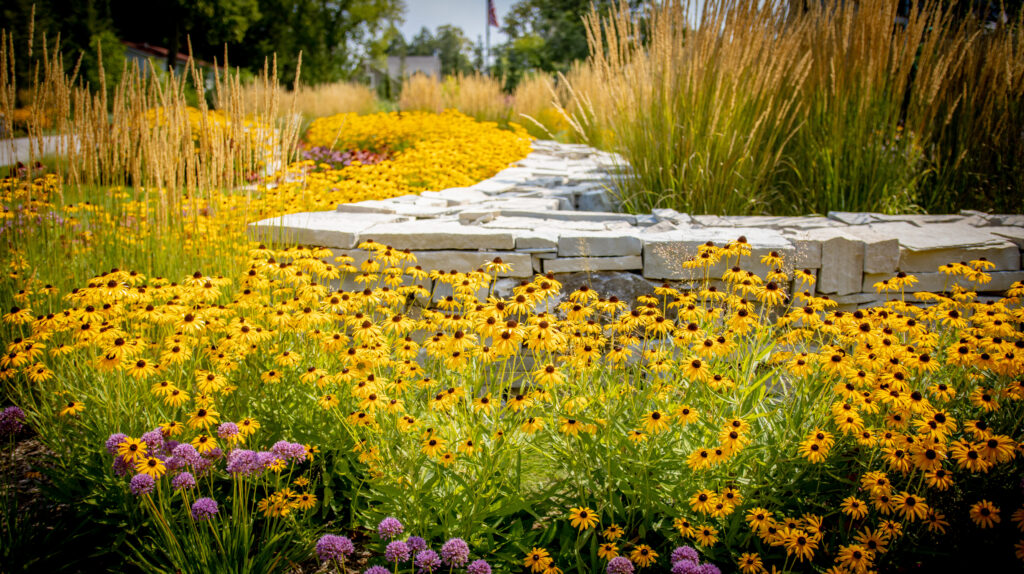 Rudbeckia isn't a one-season wonder. These perennials offer a long-lasting display of color throughout the summer and well into the fall. Their blooms provide a striking contrast to the changing foliage, extending the beauty of your garden well beyond the warm months. Plus, their seed heads add an intriguing architectural element during the winter, providing food for birds and interest to the winter landscape.
Versatile Design Options
Whether you're creating a formal garden, a cottage garden, or a wildflower meadow, Rudbeckia can fit seamlessly into your design. They work well as border plants, in mixed flower beds, and even in pots and containers. Their versatility allows you to experiment with different garden styles and combinations, making them a valuable addition to any landscape.
Sustainability and Wildlife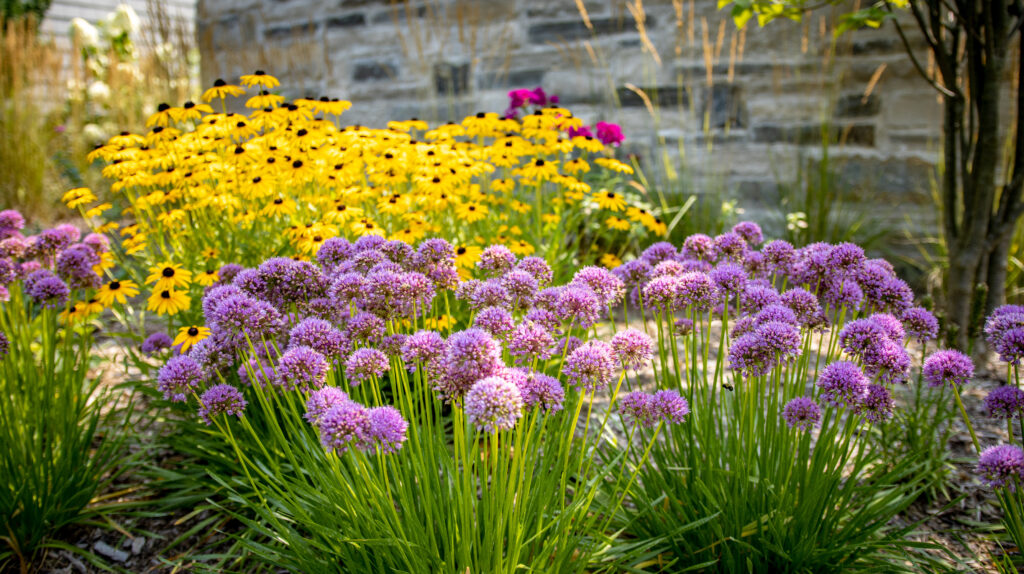 In addition to their aesthetic appeal, Rudbeckia plays a vital role in supporting local ecosystems. They provide nectar and pollen for pollinators, attracting beneficial insects to your garden. Moreover, their seeds serve as a food source for birds, ensuring that your garden remains a hub of wildlife activity.
Rudbeckia for A Burst of Vibrant Color
Rudbeckia is a quintessential garden favorite that brings endless joy and beauty to any landscape. Its resilience, diverse varieties, and ability to support local wildlife make it an excellent choice for both seasoned and novice gardeners alike. So, if you're looking to infuse your garden with the warmth and charm of these sunshine flowers, consider planting Rudbeckia and watch your outdoor space come to life with nature's own rays of sunshine.
Contact Us
Landmark Landscapes of Sheboygan Falls, WI is a full-service landscape company. Based out of Sheboygan County, with a satellite office in Green Lake, Wisconsin.  We are centrally located and uniquely positioned to service the areas of Sheboygan, Elkhart Lake, Fond Du Lac County, Green Lake County, Ozaukee County, Manitowoc County, and Door County. We can manage your property with our Total Property Care system, and design and build projects large and small. Contact us today at 920-467-6442 to learn how we can care for you.