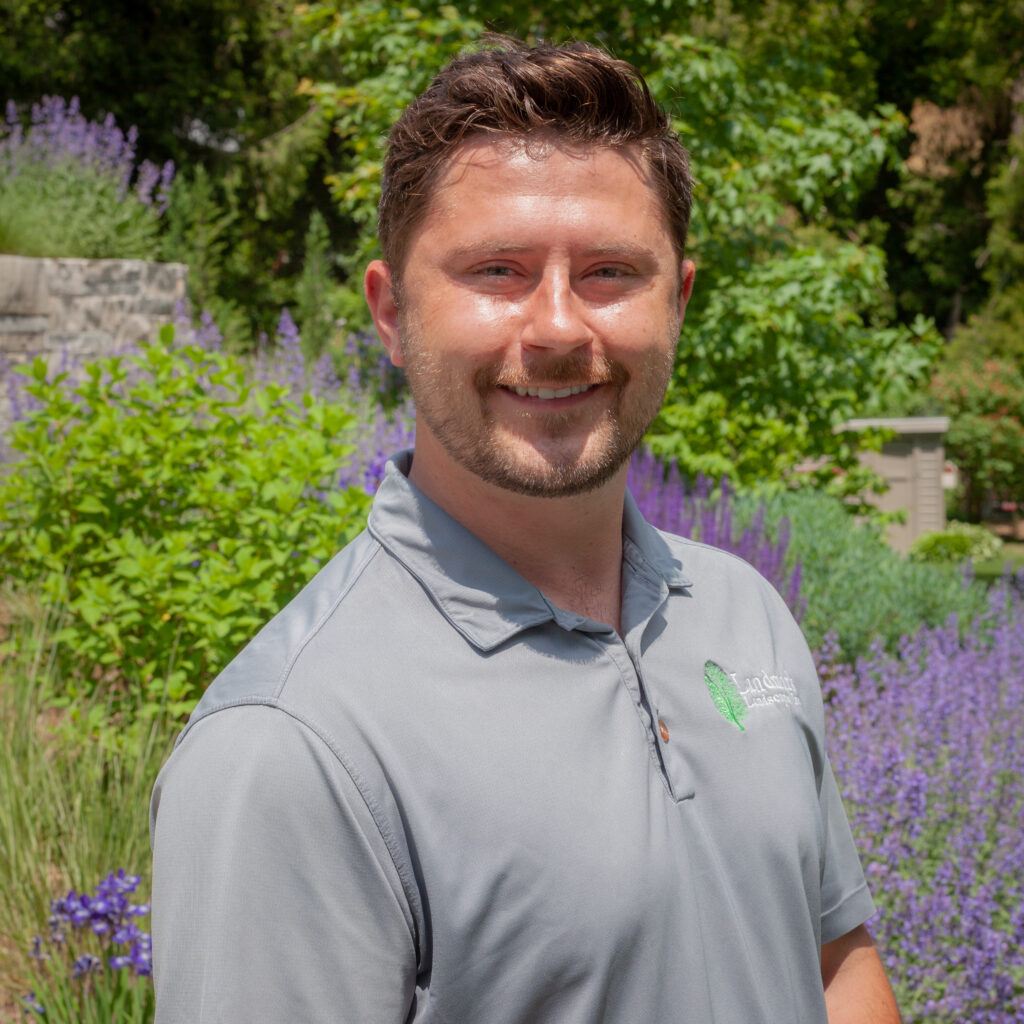 Ryan Zagorski is an Account Manager with Landmark Landscapes. He has been with Landmark for over six years and has more than 12 years of landscape industry experience. Ryan began in the industry working as a landscape technician in the grounds maintenance department at UW-River Falls where he graduated with a degree in Horticulture in 2017. 
When working with Ryan you can anticipate that you will be working with someone that will listen to your needs and understand what you are hoping to achieve in your outdoor spaces. Ryan does a great job of exploring possibilities to meet the potential of a property. He has great design fundamentals and is knowledgeable of the Sheboygan County area. Ryan has also become quite skilled in permitting and ordinances. Which is certainly an asset if you have a lakefront property. Additionally, Landscape lighting is also an area of particular expertise.
You will also be excited to learn that Ryan has worked on multiple state and national award-winning projects. The project, Time Stands Still, in Sheboygan, Wisconsin was awarded a Gold Award of Excellence by the Wisconsin Landscape Contractors Association (WLCA). The project Shoreland Cove, was awarded a Silver Award of Excellence by the National Association of Landscape Professionals (NALP).
If you have the pleasure of working with Ryan you'll quickly understand that he is a very likable guy and he aims to provide a great experience for his clients and a top-notch product. He understands the importance of building relationships with his clients and works to ensure that the design and proposal process is fun.
Contact Us
Landmark Landscapes of Sheboygan Falls, WI is a full-service landscape company. Based out of Sheboygan County, with a satellite office in Green Lake, Wisconsin. We are centrally located and uniquely positioned to service the areas of Sheboygan, Elkhart Lake, Fond Du Lac County, Green Lake County, Ozaukee County, Manitowoc County, and Door County. We can manage your property with our Total Property Care system, and design and build projects large and small. Contact us today at 920-467-6442 to learn how we can care for you.