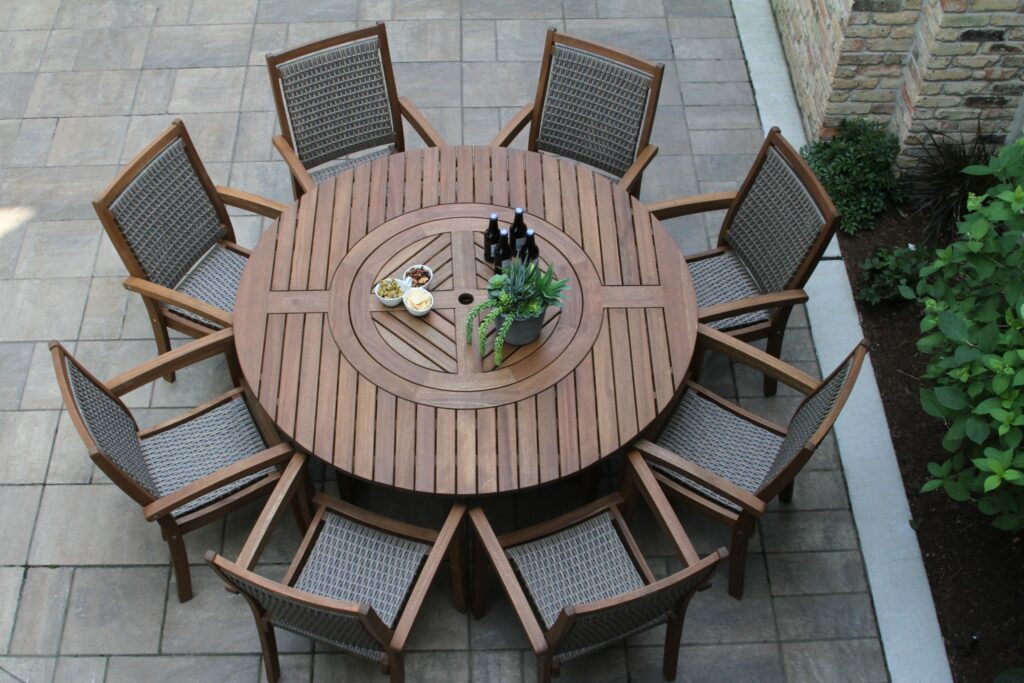 When it comes to creating a welcoming and comfortable outdoor space, selecting the right furniture is crucial. The choices you make can greatly impact the functionality, aesthetics, and durability of your outdoor area. To help you make informed decisions, we present the do's and don'ts of outdoor furniture selection, ensuring that your outdoor oasis becomes a haven of relaxation and style.
The Do's of Outdoor Furniture Selection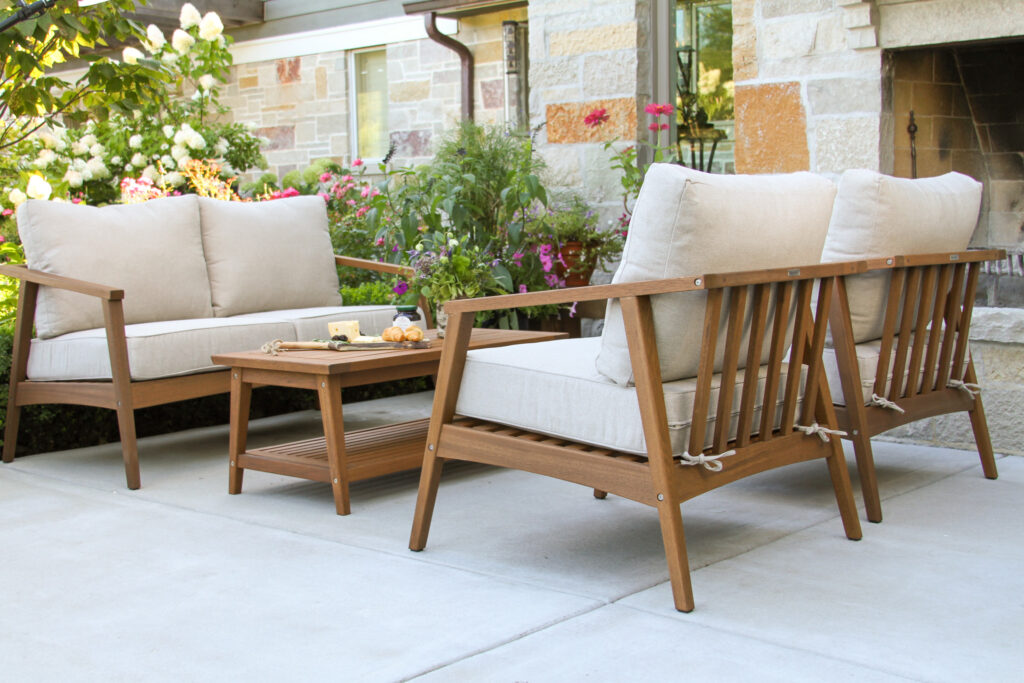 Do Consider Weather Resistance: Opt for furniture that is specifically designed to withstand outdoor conditions. Look for materials such as teak, wrought iron, aluminum, or all-weather wicker, which can withstand sun exposure, moisture, and temperature fluctuations.
Do Prioritize Comfort: Comfort is paramount when selecting outdoor furniture. Choose pieces with plush cushions, ergonomic designs, and appropriate seating heights. Test them out whenever possible to ensure they provide the desired level of comfort.
Do Measure Your Space: Before purchasing furniture, measure your outdoor space accurately. Consider the dimensions of your patio, balcony, or deck to determine the right size and scale of furniture. This prevents overcrowding or underutilization of the space.
Do Opt for Easy Maintenance: Outdoor furniture is exposed to various elements, so select options that are easy to clean and maintain. Look for materials that are resistant to stains, fading, and rust. Regularly clean and protect your furniture to extend its lifespan.
Do Coordinate Styles: Create a cohesive and visually appealing outdoor setting by coordinating the styles of your furniture pieces. Consider the existing aesthetics of your outdoor space and select furniture that complements it. Whether you prefer modern, traditional, or eclectic styles, choose pieces that harmonize with your overall design vision.
The Don'ts of Outdoor Furniture Selection
Don't Sacrifice Quality for Price: Outdoor furniture is an investment. Avoid choosing the cheapest options available, as they are often made from low-quality materials that may not withstand outdoor conditions. Opt for durable and long-lasting furniture, even if it means spending a little more.
Don't Overlook Storage Solutions: During inclement weather or the off-season, protect your furniture by storing it properly. Don't forget to consider storage solutions such as sheds, storage boxes, or covers to safeguard your investment and prolong its lifespan.
Don't Forget Functionality: While aesthetics are important, don't neglect functionality. Consider how you plan to use your outdoor space and select furniture that serves your needs. If you frequently entertain guests, prioritize ample seating and dining options. If relaxation is your priority, invest in comfortable loungers or hammocks.
Don't Neglect Proper Care: Outdoor furniture requires regular care and maintenance. Don't neglect cleaning, covering, and protecting your furniture from the elements. Follow the manufacturer's instructions for care and consider using covers or storing furniture during harsh weather conditions.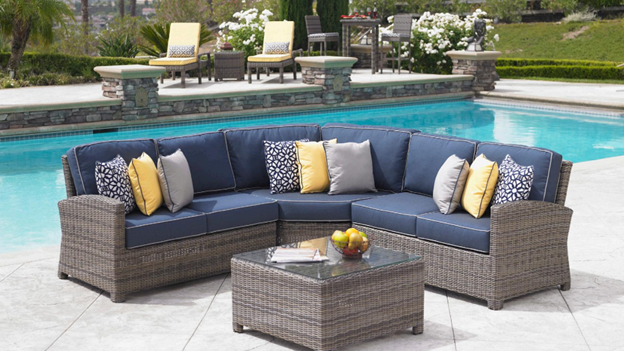 Selecting outdoor furniture involves careful consideration of various factors, from weather resistance to comfort and style. By following the do's and don'ts outlined above, you can make informed choices that result in a functional, aesthetically pleasing, and long-lasting outdoor space. Invest wisely, prioritize comfort, and maintain your furniture regularly to create an outdoor haven for relaxation and enjoyment.
Contact Us
Landmark Landscapes of Sheboygan Falls, WI is a full-service landscape company. Based out of Sheboygan County, with a satellite office in Green Lake, Wisconsin.  We are centrally located and uniquely positioned to service the areas of Sheboygan, Elkhart Lake, Fond Du Lac County, Green Lake County, Ozaukee County, Manitowoc County, and Door County. We can manage your property with our Total Property Care system, and design and build projects large and small. Contact us today at 920-467-6442 to learn how we can care for you.