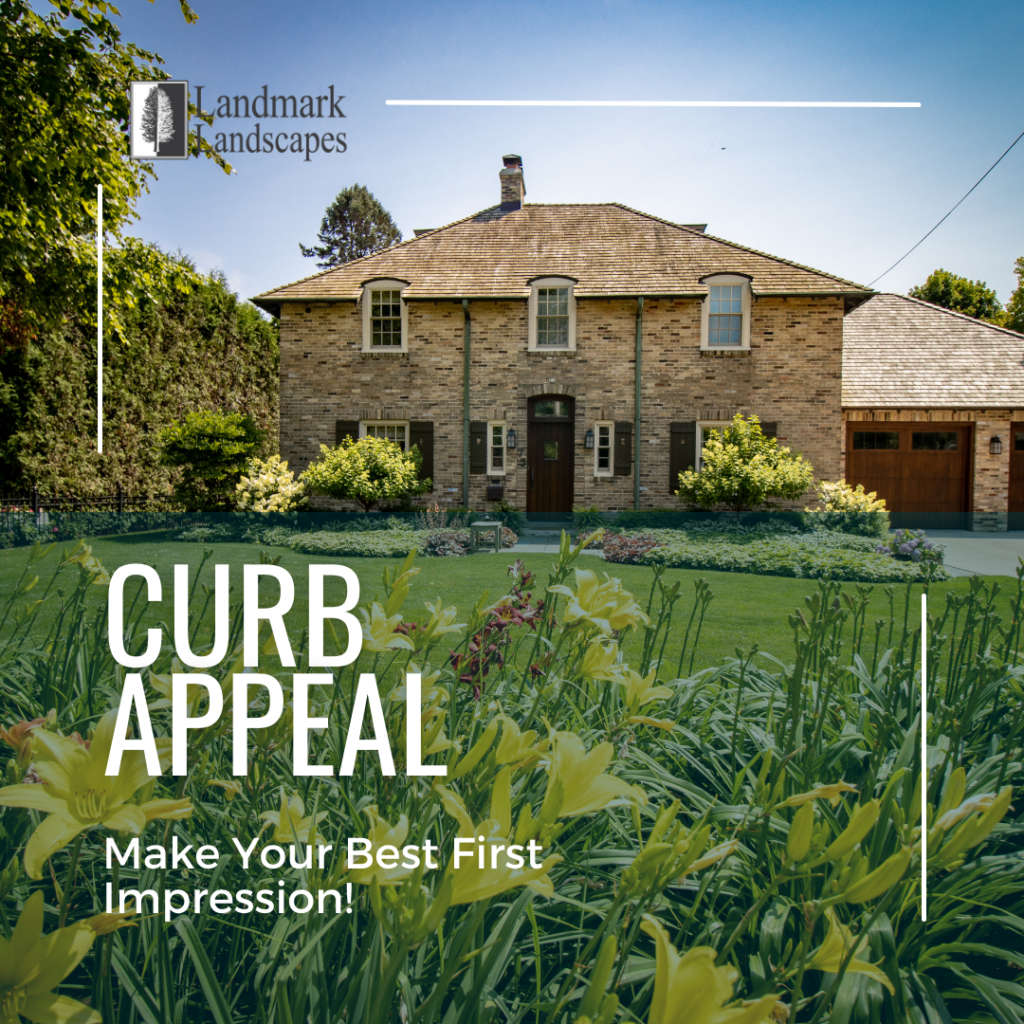 Your home's curb appeal is the first impression visitors and passersby have of your property. A well-designed landscape can significantly enhance the overall aesthetics of your home, boosting its curb appeal and making it stand out in the neighborhood. Whether you're planning a complete landscape makeover or a simple upgrade, here are some tips to create a landscape design that enhances your home's curb appeal.
Plan & Design with Purpose
Before you start planting or making any changes, take the time to plan and design your landscape with a clear purpose in mind. Consider the architectural style of your home and aim to create a design that complements it. Think about the features you want to highlight and the overall ambiance you wish to achieve. Whether it's a charming cottage garden or a modern minimalist landscape, a cohesive plan will help you achieve the desired look.
Emphasize the Entryway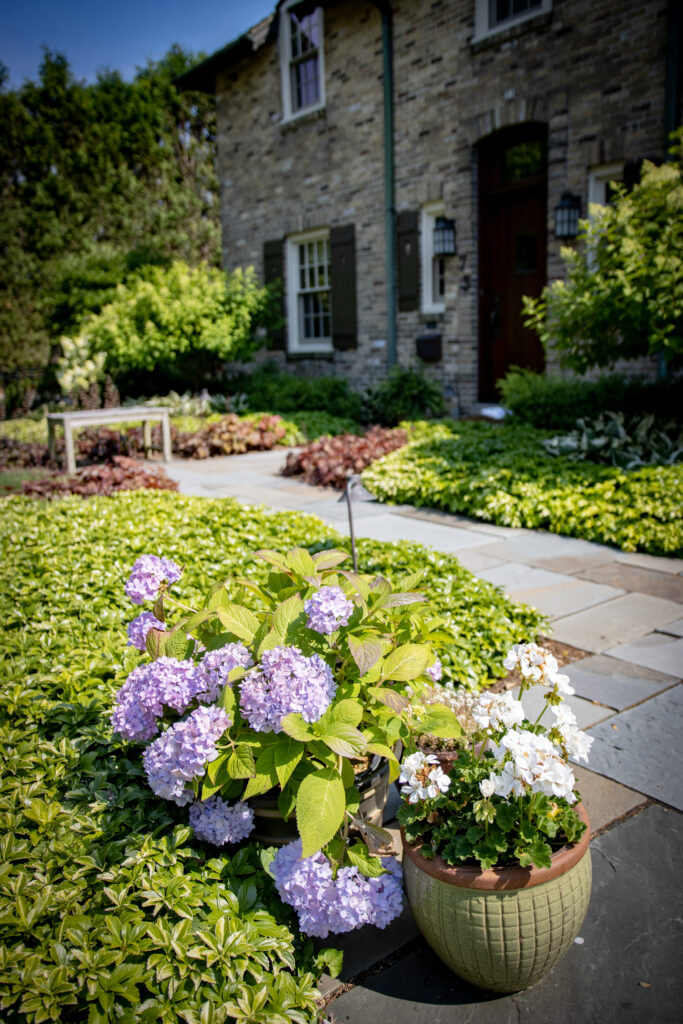 The entryway is the focal point of your home's exterior, and it sets the tone for the rest of the property. Enhance it by adding a well-defined pathway leading to the front door. Incorporate inviting elements such as colorful flowers, potted plants, or well-maintained shrubs along the path. Outdoor lighting can add a welcoming touch, especially during the evening.
Choose Appropriate Plantings
Selecting the right plants for your landscape is crucial for its success. Consider factors such as climate, sunlight exposure, and maintenance requirements. Native plants are often a great choice as they tend to thrive in the local environment and require less upkeep. Mixing various types of plants, including perennials, annuals, and shrubs, will add texture and color to your landscape throughout the seasons.
Create Layers and Depth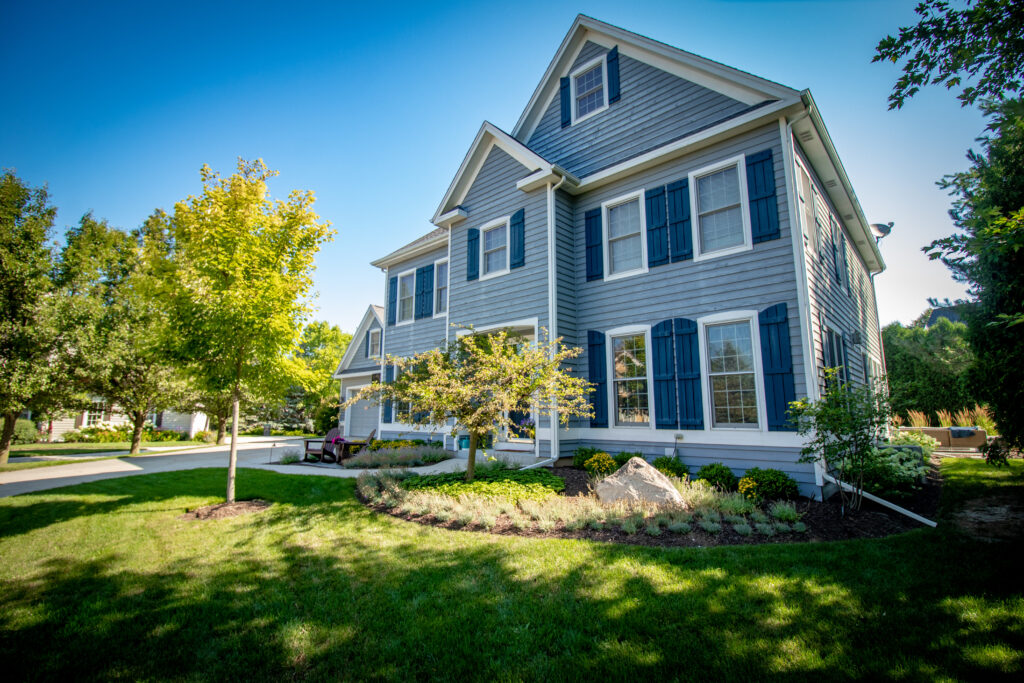 Adding layers and depth to your landscape design can create visual interest and depth to the overall appearance. Place taller plants or trees at the back of the garden, gradually decreasing the height toward the front. This layering effect not only looks appealing but also gives the illusion of a larger and more spacious yard.
Incorporate Hardscape Elements
Hardscape elements such as walkways, patios, and retaining walls can add structure and elegance to your landscape. Consider using materials that complement the architectural style of your home and the surrounding environment. Natural stone, brick, or pavers can create a timeless and attractive look.
Keep it Maintained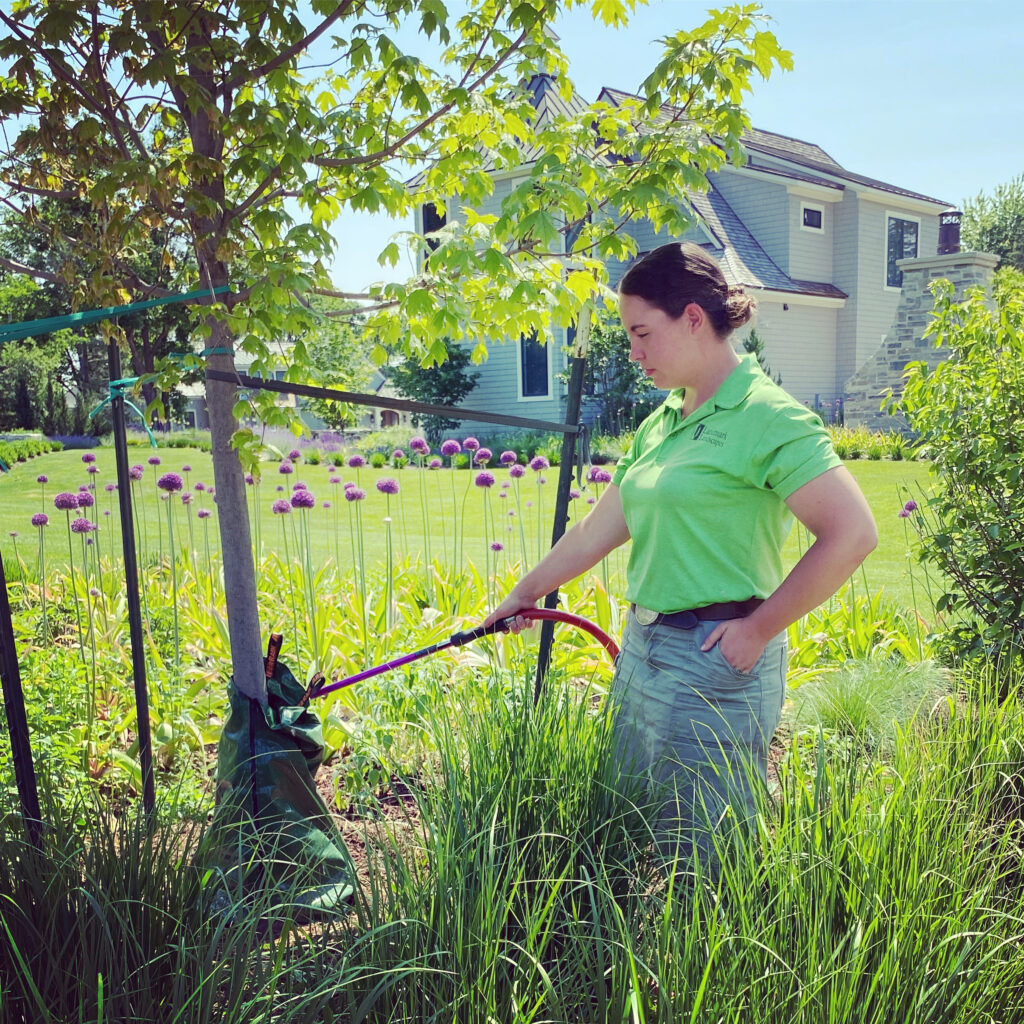 No matter how beautiful your landscape is, neglecting regular maintenance can quickly diminish its curb appeal. Regularly prune and trim plants, weed the garden beds, and keep the lawn well-maintained. Regular watering and fertilizing are essential to ensure your plants stay healthy and vibrant.
Creating a landscape design that enhances your home's curb appeal requires thoughtful planning, appropriate plant selections, and consistent maintenance. By paying attention to the details and choosing elements that complement your home's architecture, you can transform your property into a welcoming and visually stunning haven that leaves a lasting impression on everyone who passes by. Remember, a well-maintained and thoughtfully designed landscape not only increases your home's value but also provides you with a beautiful outdoor space to enjoy for years to come.
Contact Us
Landmark Landscapes of Sheboygan Falls, WI is a full-service landscape company. Based out of Sheboygan County, with a satellite office in Green Lake, Wisconsin. We are centrally located and uniquely positioned to service the areas of Sheboygan, Elkhart Lake, Fond Du Lac County, Green Lake County, Ozaukee County, Manitowoc County, and Door County. We can manage your property with our Total Property Care system, and design and build projects large and small. Contact us today at 920-467-6442 to learn how we can care for you.