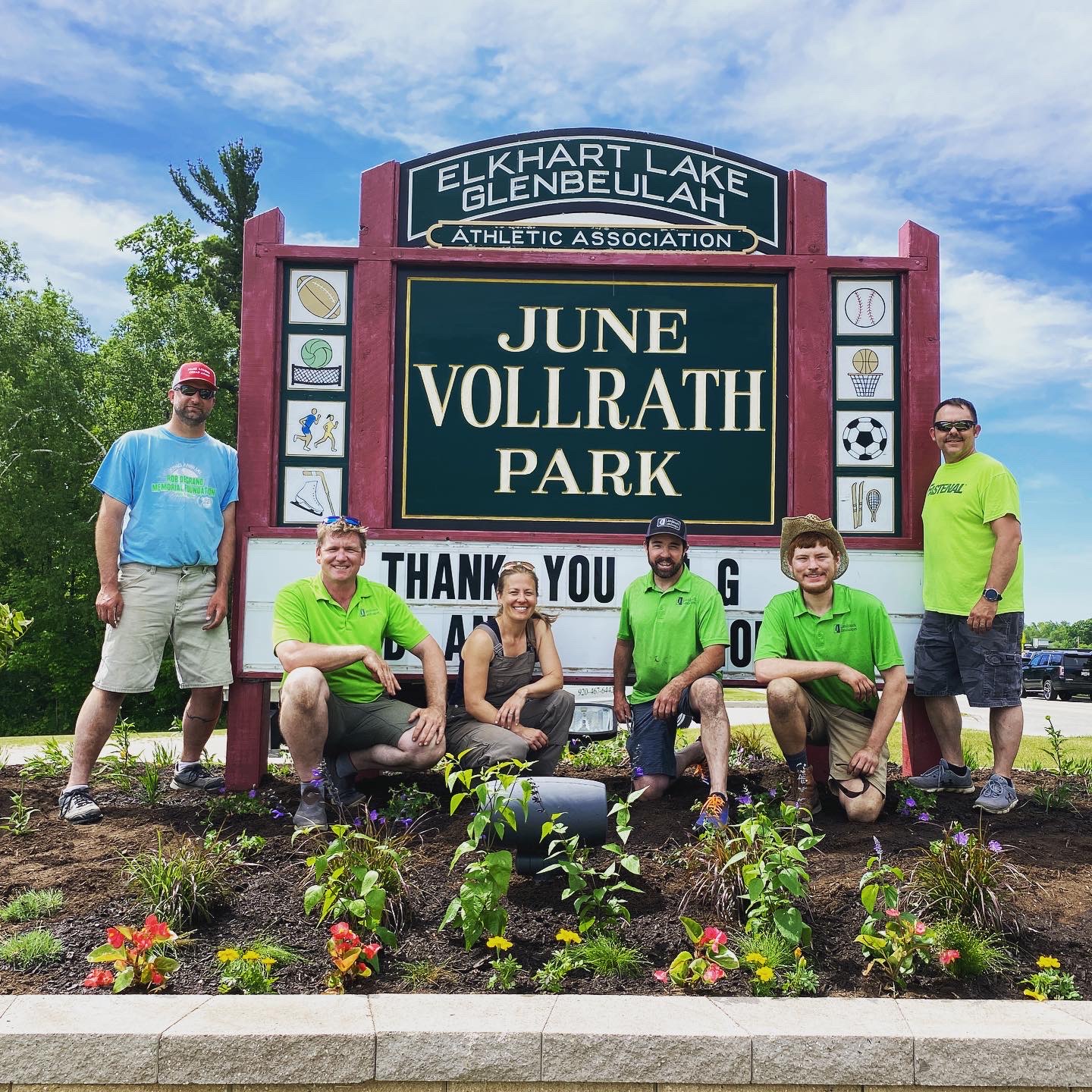 One of the more exciting aspects of our work is the ability to make an immediate and beautiful impact on the communities we work in. So when the Elkhart Lake Glenbeulah Athletic Association (ELGAA) approached us to partner with them to enhance two planting areas at June Vollrath Park in Elkhart Lake, Wisconsin we jumped at the opportunity.
ELGAA is a non-profit organization composed of volunteers who are passionate about athletics and the youth of the community having an opportunity to play. Throughout the year June Vollrath Park, located on the north side of Elkhart Lake, is abuzz with softball, baseball, and soccer games, and even skating in the winter. The efforts of the volunteers at ELGAA are a big part of allowing sports in the community to prosper.
Jared Wenninger of ELGAA reached out to Landmark Landscapes in the spring of 2021 inquiring if we would be interested in assisting with a planting area near the June Vollrath Park sign and another at the entrance to the main ball field. Jared, with a team of volunteers, constructed a retaining wall planter around the sign in the fall of 2020 and now it was ready to be planted.
Landmark Landscapes stepped to the plate and provided over 175 perennials, ornamental grasses and annuals, a spring blooming Star Magnolia, and a summer blooming Miss Kim Lilac. The plant design and plant selection was predicated on insight shared from the Vollrath family about June Vollrath's garden style. She favored a traditional cottage garden style and we were happy to apply that to this planting.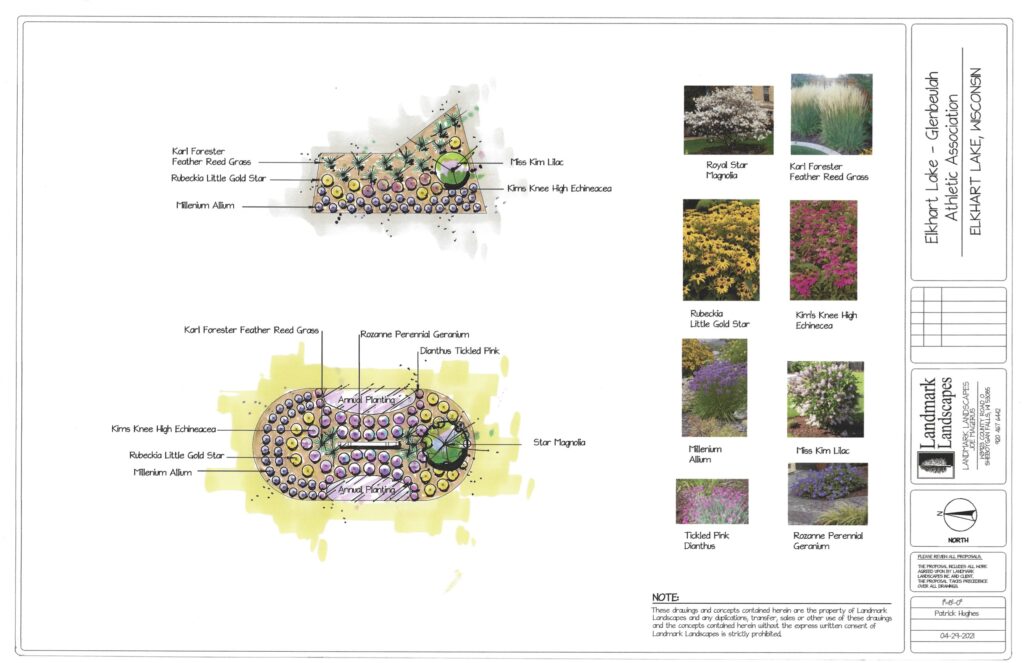 In addition to the plant material, mulch and composted soil were supplied. But the most rewarding part was volunteering alongside the passionate people of ELGAA. It was a wonderful day to make new friends and beautify our community.
The Village of Elkhart Lake is a wonderful community and it brings us great pride and joy to be able to give back to a place that has certainly embraced Landmark Landscapes.