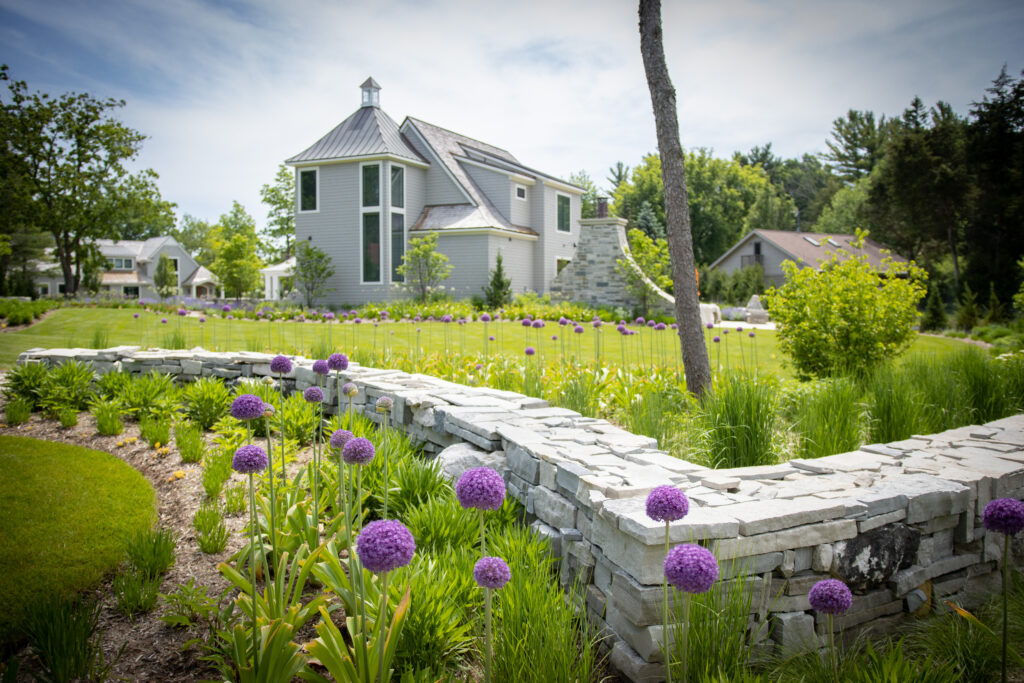 The Dutch-wave perennial design has become increasingly popular in recent years and for good reason. This garden design style is characterized by naturalistic plantings that emphasize hardy perennials, grasses, and other plants that thrive in a given area. Piet Oudolf, a Dutch garden designer, is credited with popularizing this style, and his work has been influential in shaping contemporary landscape design.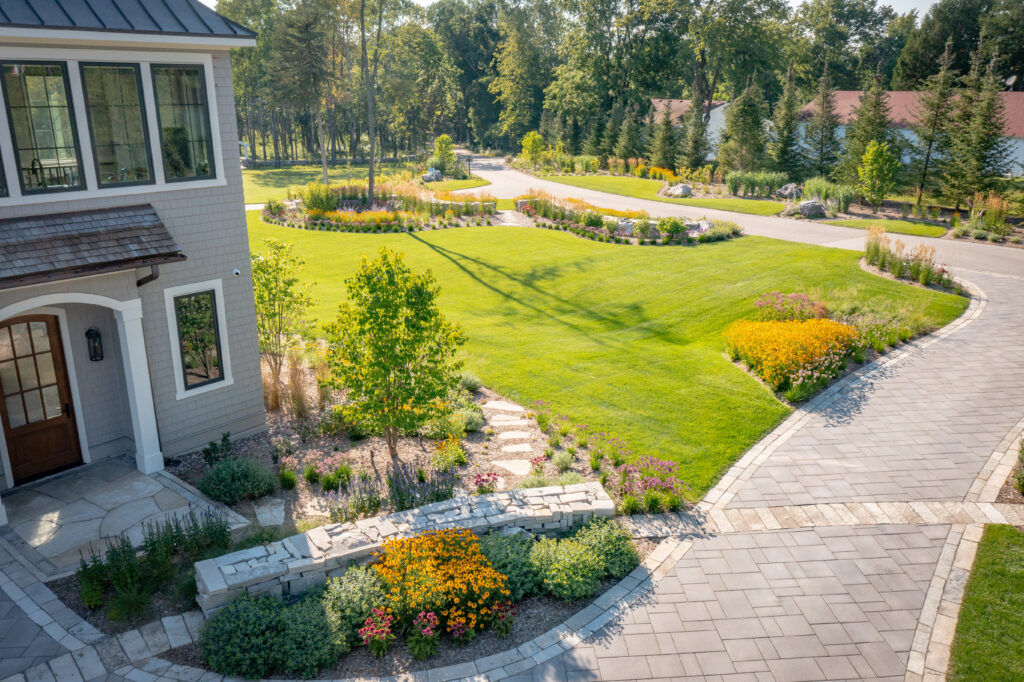 For Wisconsin gardeners, Dutch-wave perennial design can be an excellent choice. By selecting site-specific plants that are well-suited to Zone 5, gardeners can create a landscape that is not only beautiful but also low-maintenance and sustainable.
Here are a few Zone 5 perennials that could work well in a Dutch-wave design: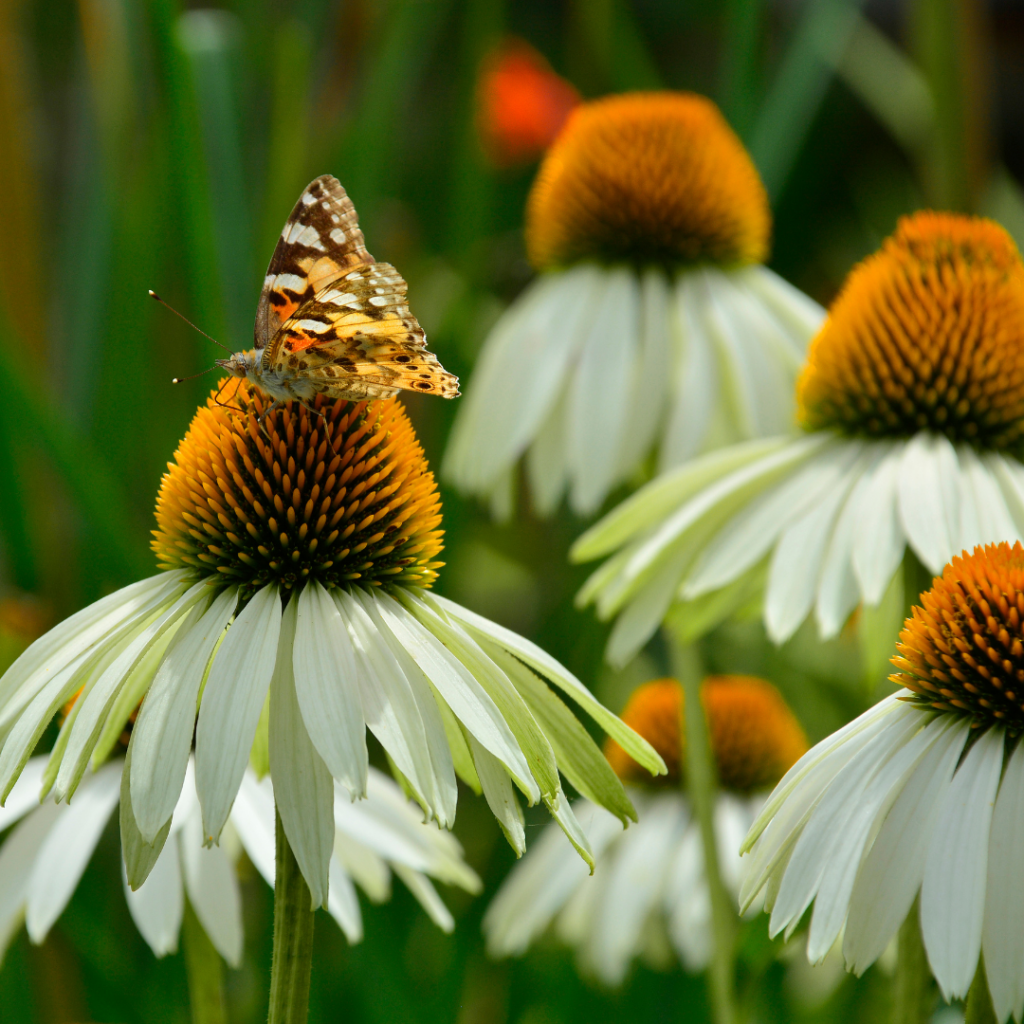 Echinacea purpurea (purple coneflower): This stunning native plant is drought-tolerant and produces vibrant purple flowers in mid to late summer. It's also a great choice for attracting pollinators.
Rudbeckia hirta (black-eyed Susan): Another native plant that is easy to grow, black-eyed Susan produces bright yellow flowers in mid to late summer and is an excellent pollinator plant.
Panicum virgatum (switchgrass): This ornamental grass is native to North America and has an attractive upright form, blue-green leaves, and reddish-brown seed heads in fall. It provides year-round interest and requires little maintenance.
Nepeta x faassenii (catmint): This low-maintenance plant produces spikes of lavender-blue flowers in early summer and has fragrant foliage that repels pests like deer and rabbits.
Baptisia australis (blue false indigo): This native perennial has stunning blue-purple flowers in early summer and attractive foliage that persists throughout the growing season. It's drought-tolerant and low-maintenance.
The benefits of Dutch-wave perennial design for Wisconsin gardeners are many. By using hardy perennials and grasses that are well-adapted to local conditions, gardeners can create a landscape that requires minimal watering, fertilizing, or pest control. In addition, the naturalistic planting schemes and seasonal changes provide year-round interest and support a diverse range of wildlife, from pollinators to birds and small mammals.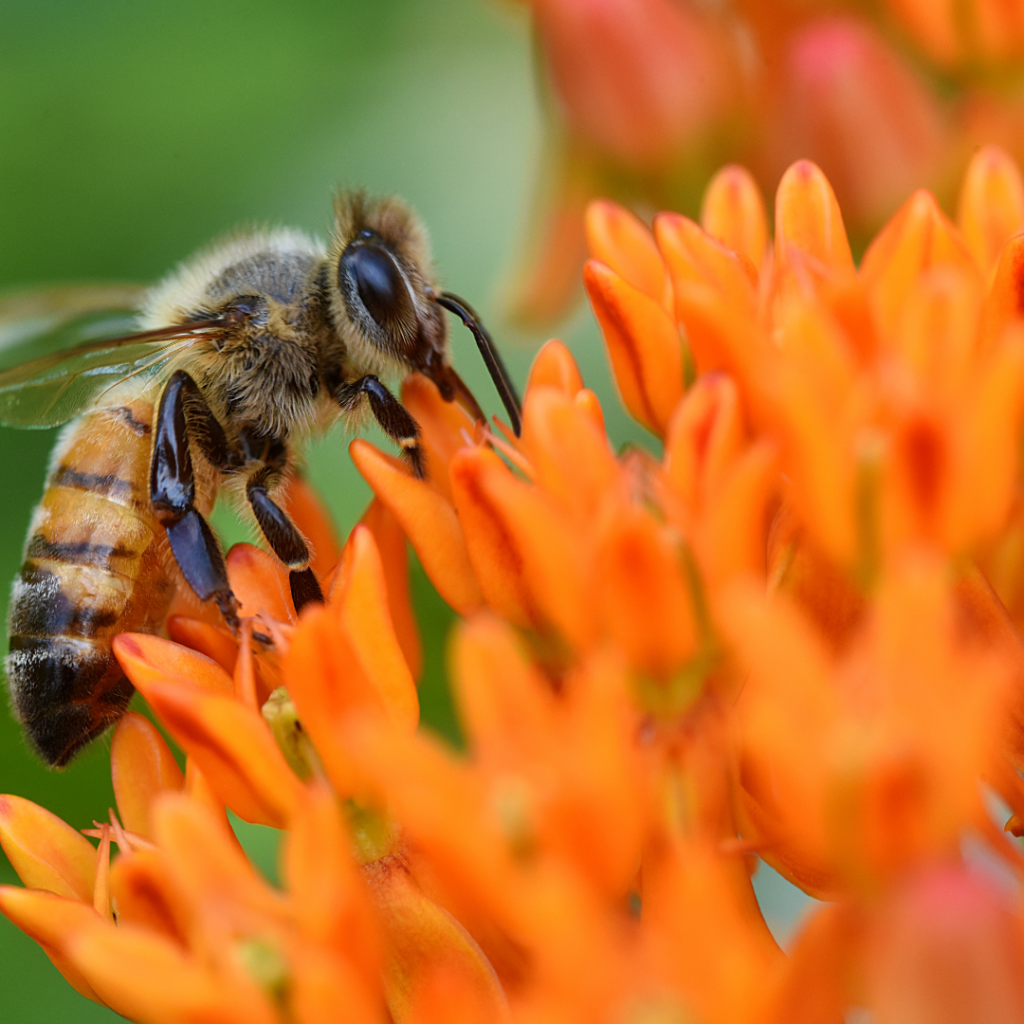 Incorporating Dutch-wave design principles into a garden can also improve the overall health of the landscape. Native plants are better adapted to the local environment, require less maintenance, and provide important habitats for native wildlife. Additionally, using perennials and grasses that are well-suited to Zone 5 can help ensure that the garden remains healthy and vibrant year after year.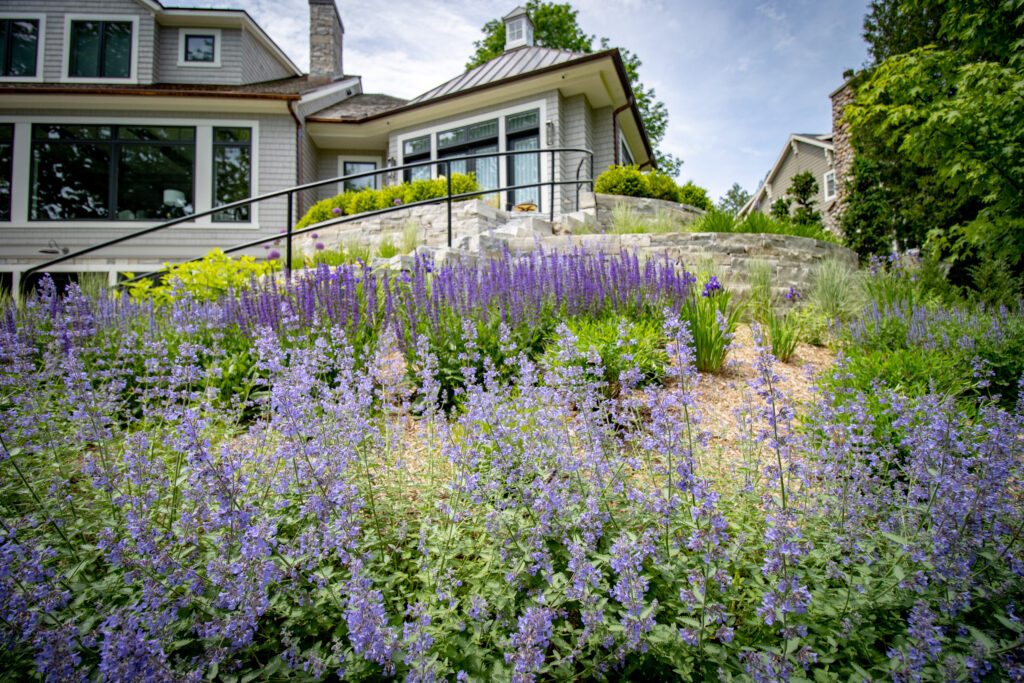 In conclusion, Dutch-wave perennial design is a great option for Wisconsin gardeners who are looking to create a low-maintenance, sustainable, and beautiful landscape. By selecting site-specific plants that are well-suited to Zone 5, gardeners can create a garden that is not only aesthetically pleasing but also beneficial to the environment. Whether you're an experienced gardener or just starting out, Dutch-wave perennial design is worth considering for your next project.
Contact Us
Landmark Landscapes of Sheboygan Falls, WI is a full-service landscape company. Based out of Sheboygan County, with a satellite office in Green Lake, Wisconsin.  We are centrally located and uniquely positioned to service the areas of Sheboygan, Elkhart Lake, Fond Du Lac County, Green Lake County, Ozaukee County, Manitowoc County, and Door County. We can manage your property with our Total Property Care system, and design and build projects large and small. Contact us today at 920-467-6442 to learn how we can care for you.