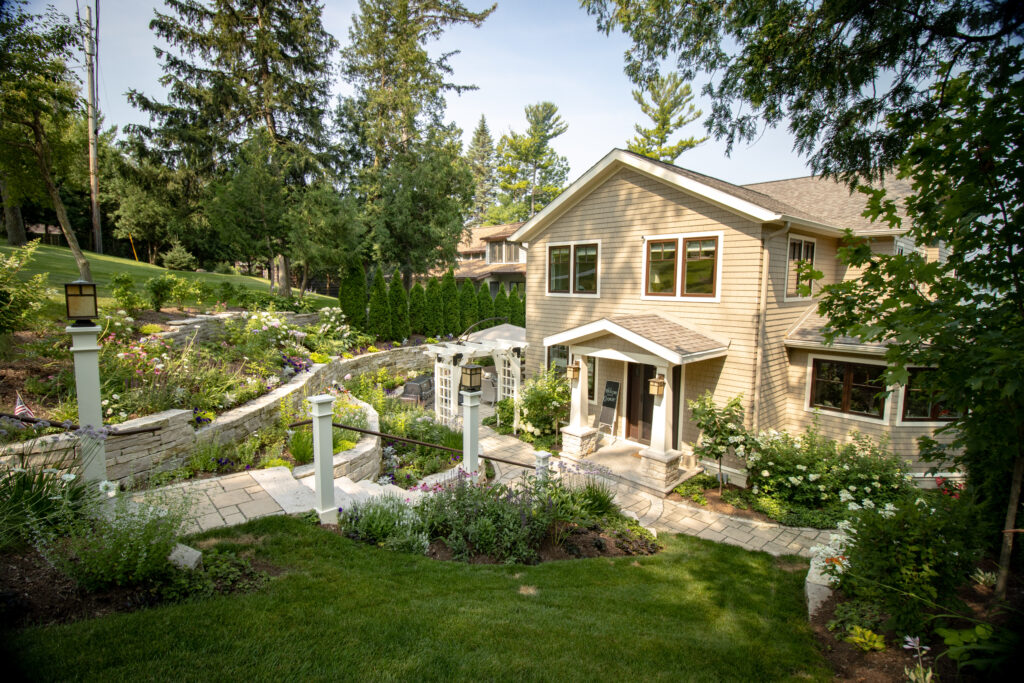 When considering a new landscape or update to your existing landscape a challenging aspect can be how much to budget to reach your goals. At Landmark Landscapes we understand that determining a budget can be a daunting task. We have prepared some tools to help you plan so you can enjoy your outdoor spaces and see a return on your investment.
The National Association of Realtors (NAR) issued guidance pertaining to the investment in landscape. They state that it is reasonable to expect a good return on investment (ROI) when spending 15-20% of the value of your home on the landscape. It is plausible to think that over the course of living in your home, money invested on landscape can be recouped when you sell the home. Meaning, you can make a lifetime of memories living in your beautifully landscaped home that is customized to meet your needs without feeling like you have overspent.
Curb Appeal and Outdoor Living
The two main landscape components to making a wise investment in your home are curb appeal and outdoor living.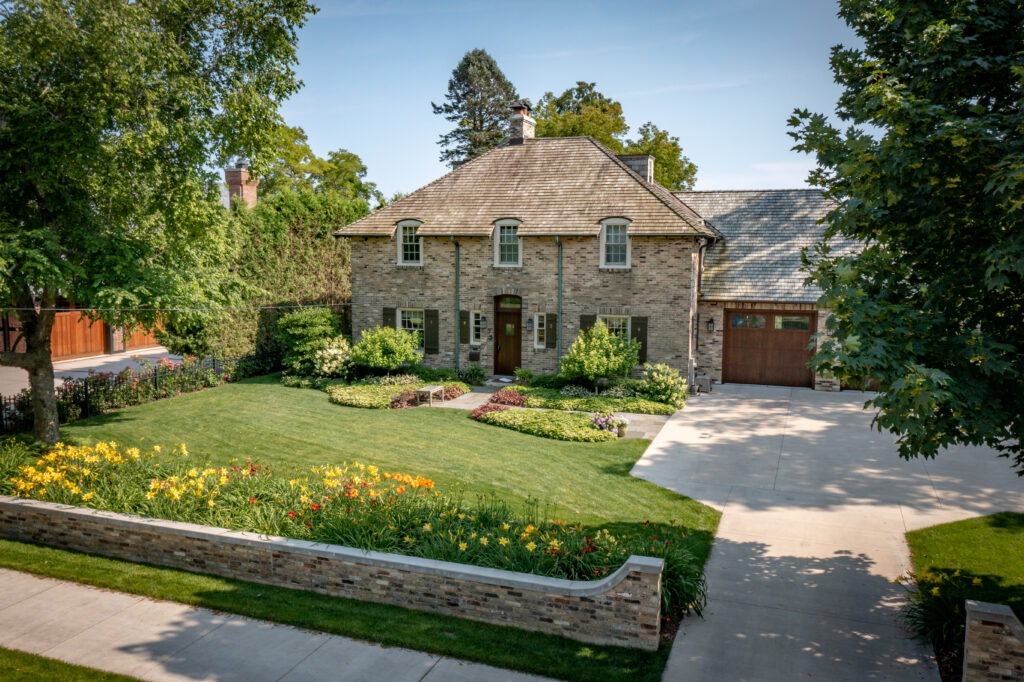 Curb appeal is the most important factor when selling your home. It is said that potential buyers make a subconscious decision about the home within ten seconds of pulling up to the house. Therefore, you want the front door to be obvious and inviting. There should be a clear space for guests to park and a distinct path to the front door. The home's facade should be crisp and charming, foundation plantings well maintained and healthy.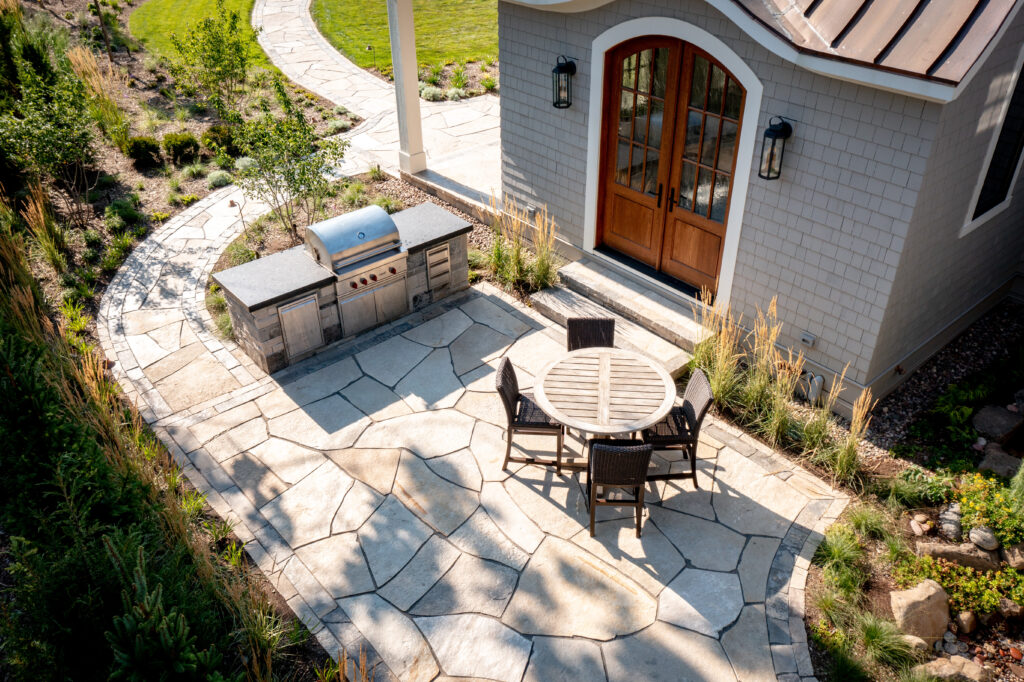 Outdoor living is an investment you make in your happiness. It includes amenities such as patios for relaxing and entertaining, outdoor kitchens and dining areas, pools and spas, fire pits and fireplaces, water features for viewing and drowning out unwanted sounds, screening from the neighbors, sound systems and even heating systems, as well as pergolas and arbors.
Calculating Your Budget
Below is the formula you can use to calculate your landscape budget. Keep in mind that you don't necessarily have to install the landscape all at once. The various features of your landscape can be phased in overtime. With that in mind, a landscape that is implemented over time should start with a professionally crafted landscape design. This will ensure that the final product is cohesive and the various phases are installed in a logical manner.
One additional caveat to considering the formula and the budget – features such as permeable paver driveways, pools, fireplaces, outdoor kitchens, and more extravagant items typically fall outside the parameters of the formula.
The Formula: Home Value = X
Total Landscape Investment = 20% of X
Curb Appeal = 5-7% of X
Outdoor Living = 13-15% of X
By considering your landscape budget at the start of this process you are beginning with the end in mind. Spending some time calculating your budget and identifying your goals will enable you to make a wise investment into your property that can pay a lifetime of divendes.
Timing Your Project: Securing a Place in Our Que
Also something to consider when thinking about budget is when you'd like your project completed. We are fortunate in that we are a trusted source for landscape and gardening projects. Because of this our schedule fills quickly. For a spring completion date, contacting us late summer or early fall of the year prior to when you want your project executed in the best practice. This allows time to design and organize your project and secure your place in our que.
Contact Us
Landmark Landscapes of Sheboygan Falls, WI is a full-service landscape company. Based out of Sheboygan County, we are centrally located and uniquely positioned to service the areas of Sheboygan, Elkhart Lake, Fond Du Lac County, Green Lake County, Ozaukee County, Manitowoc County and Door County. We can manage your property with our Total Property Care system, design and build projects large and small. Contact us today at 920-467-6442 to learn what our pros can do for you.