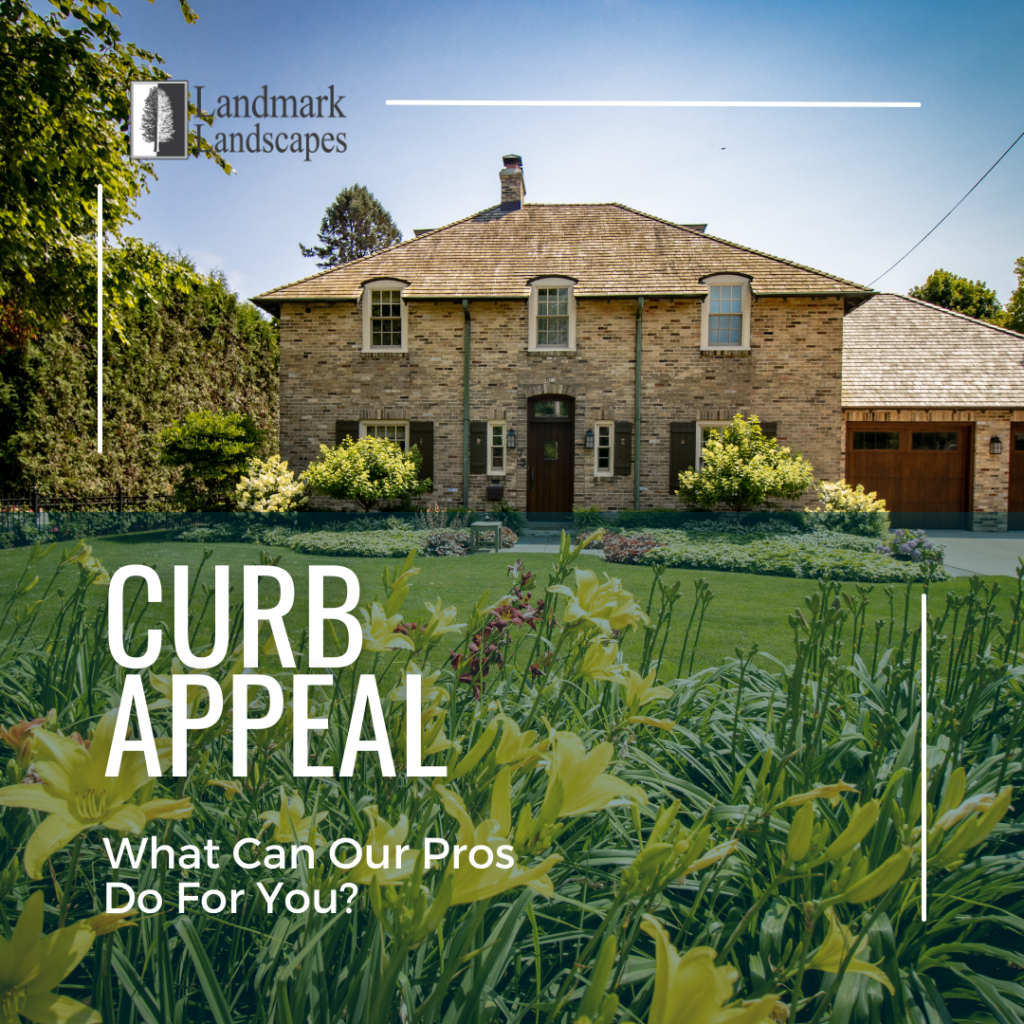 Curb appeal is the first impression your home makes to visitors and the general public. Landmark Landscapes believes that the first impression is the most important. This article will review the fundamentals of achieving proper curb appeal and some tips to make improvements.
What Real Estate Professionals Say About Curb Appeal
Real Estate professionals will tell you that curb appeal is what gives homebuyers their first impression of a property before they even step inside. The appearance of the outside can provide some insight as to what one might find on the other side of the front door. You could even say proper curb appeal is an ingenious marketing tool designed to sell the home from the outside in.
Basics of Curb Appeal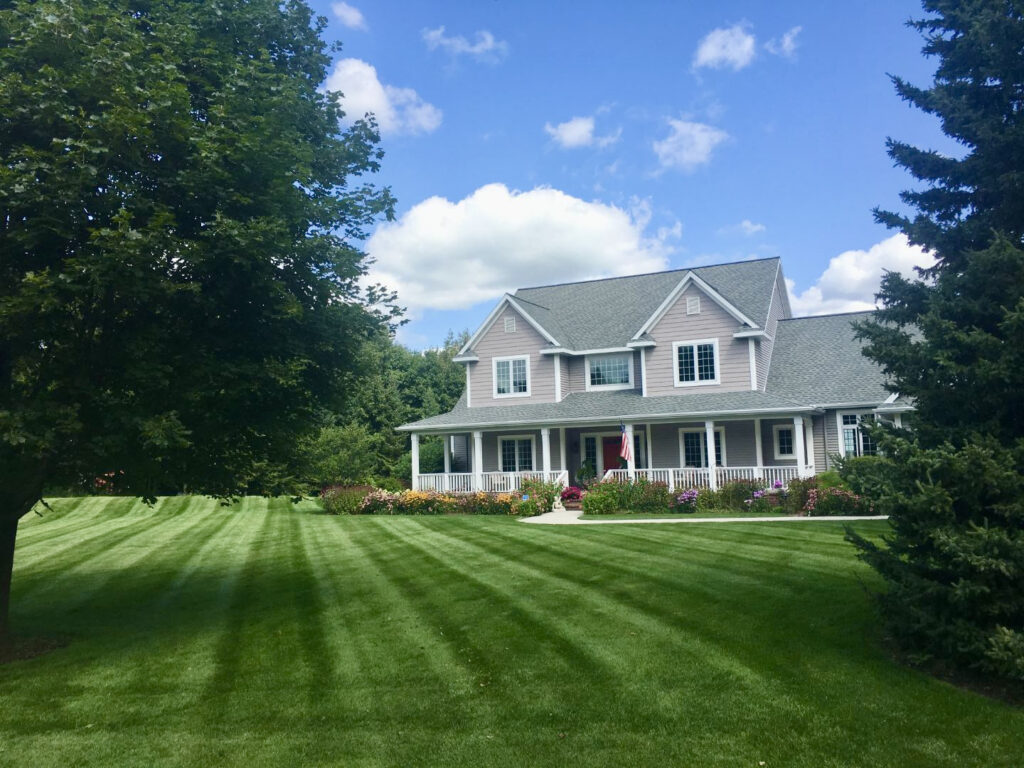 At Landmark Landscapes our goal isn't necessarily to help you sell your home, but we can certainly do so. We are more invested in assisting you in helping you create a property that you love to come home to. Our proven process is designed to ensure you get the results you desire.
Some of the basics of curb appeal are turf grass that is green, well kept, clean edges, mowed consistently and kept at an appropriate height. The front entrance should be obvious and not obscured by overgrown plant material. This helps visitors feel comfortable and safe. To continue on the safety perspective, walkways should be level, free of unexpected changes of grade and lighted. Planting beds should be free of weeds and mulched as needed. Trees in the landscape are important, as they express a sense of longevity. Shrubs and perennials are well maintained.
How Landmark Landscapes Can Help
Landmark Landscapes is well equipped and positioned to help you achieve proper curb appeal and maintain it once established. Whether you need to hit the reset button and start anew, or slight changes to enhance the appearance and function of your property Landmark Landscapes is your partner in establishing proper curb appeal. And once established, our Total Property Care system is designed to keep your property in good order and your plant material and turf healthy and happy.
Landscape Enhancements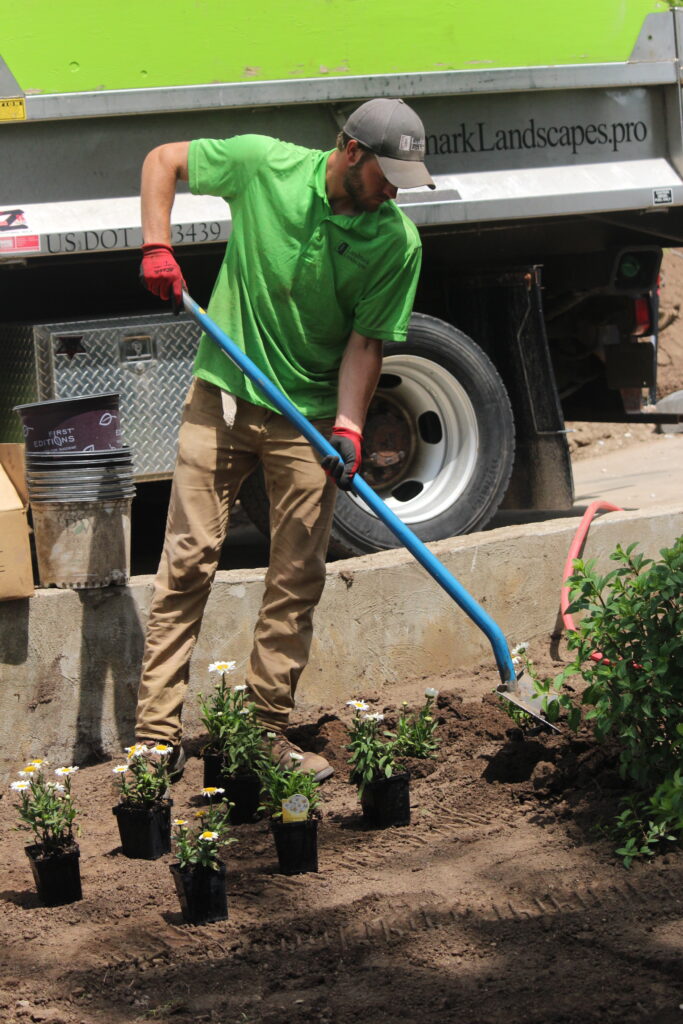 Our Landscape Enhancements team is uniquely qualified to make updates to your existing gardens and landscape. This is a low cost way to make a big impact. Adding or redefining existing planting beds, updating existing gardens with new perennials, ornamental grasses and trees and shrubs. Removing unwanted plants or trees, repairing turf, or even converting a planted bed to turf. They can also install low voltage landscape lighting to illuminate paths and focal points of your landscape. Our pros have the tools and know how to enhance the curb appeal of your home.
Garden Maintenance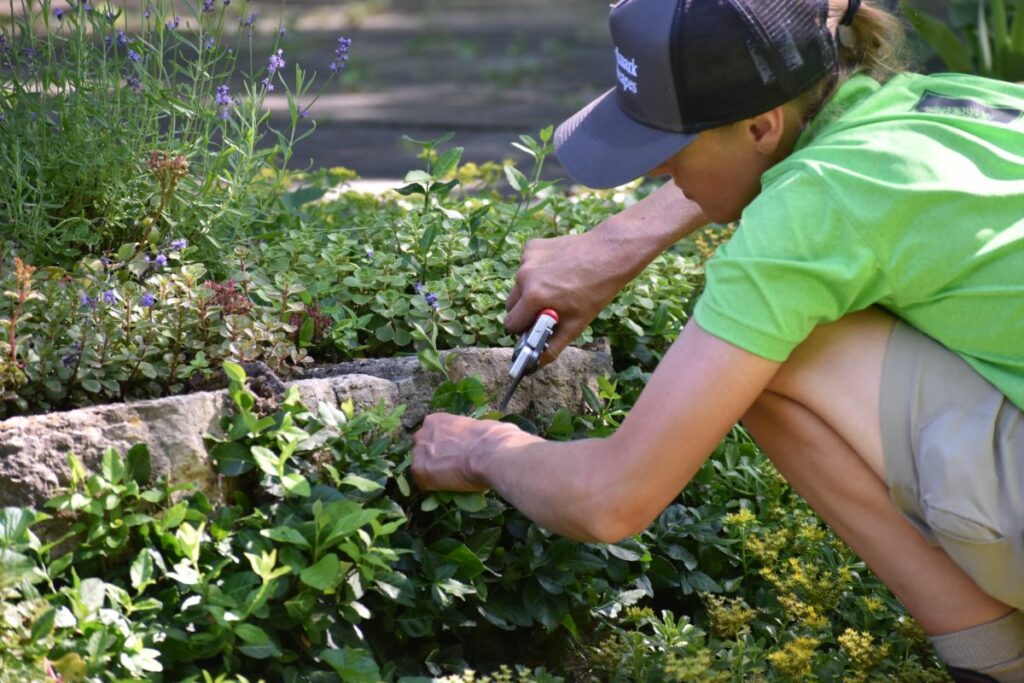 Garden Maintenance is essential to proper curb appeal. Our gardeners can weed beds, prune shrubs, tend to perennials, apply nutrients at the proper times, mulch planting beds and so much more. We can create a program that best fits your needs. A garden maintenance program can be created that can be seasonal, weekly, bi-weekly or monthly.
Improving Your Turf
The secret to healthy turf is persistent and consistent care. Our fertilization program in combination with our integrated pest management approach ensures that your turf is getting the nutrients it needs and the weeds are held at bay. Our turf maintenance team is second to none. Composed of some of the best equipment in the state and operators that care who go the extra mile to ensure your turf is mowed at the proper height, edges are clean so your lawn is green and healthy.
Partner with the Pros to Improve Your Curb Appeal
If your home is in need of a Curb Appeal update Landmark Landscapes is your trusted partner to make your home the envy of all your neighbors. Whether it is a landscape enhancement, garden maintenance, or turf maintenance we are here to help ensure your landscape and garden updates and services are 100% Done Right. Contact us today and schedule a one on one meeting with one of our experienced Account Managers.
Contact us Today
Landmark Landscapes of Sheboygan Falls, WI is a full-service landscape company. Based out of Sheboygan County, we are centrally located and uniquely positioned to service the areas of Sheboygan, Elkhart Lake, Fond Du Lac County, Green Lake County, Ozaukee County, Manitowoc County and Door County. We can manage your property with our Total Property Care system, design and build projects large and small. Contact us today at 920-467-6442 to learn what our pros can do for you.