Landmark Landscapes of Sheboygan Falls, Wi is known for our Total Property Care approach to managing landscapes and gardens. Our services apply to not only residential properties, but commercial properties as well. When Landmark is managing your commercial property we go far beyond the services that might be top of mind for a landscape firm. Essentially, if it is outside, we will see to it that the work gets done, and done right.
Facilities management and commercial property care is a highly demanding task. Prioritizing safety. Elevating and maintaining your organizational image. Juggling new projects, requests, budgets. Ever-changing seasonal demands. Our Landmark concierge team is by your side every step of the way.
"We hired Landmark Landscapes for snow removal on our property and we highly recommend them for any commercial setting looking for this service. The dedicated crew understood our time-frames, safety concerns, and needs for our property. Knowledge of the proper use of salts and brines has a big impact on safety and was cost effective for us. Communication is thoroughly done through all leaders and crew members. Landmark Landscapes is truly a dedicated and reliable contractor to hire."

Osthoff Resort, Elkhart Lake, WI
Skilled & Uniformed Crews, One Point of Contact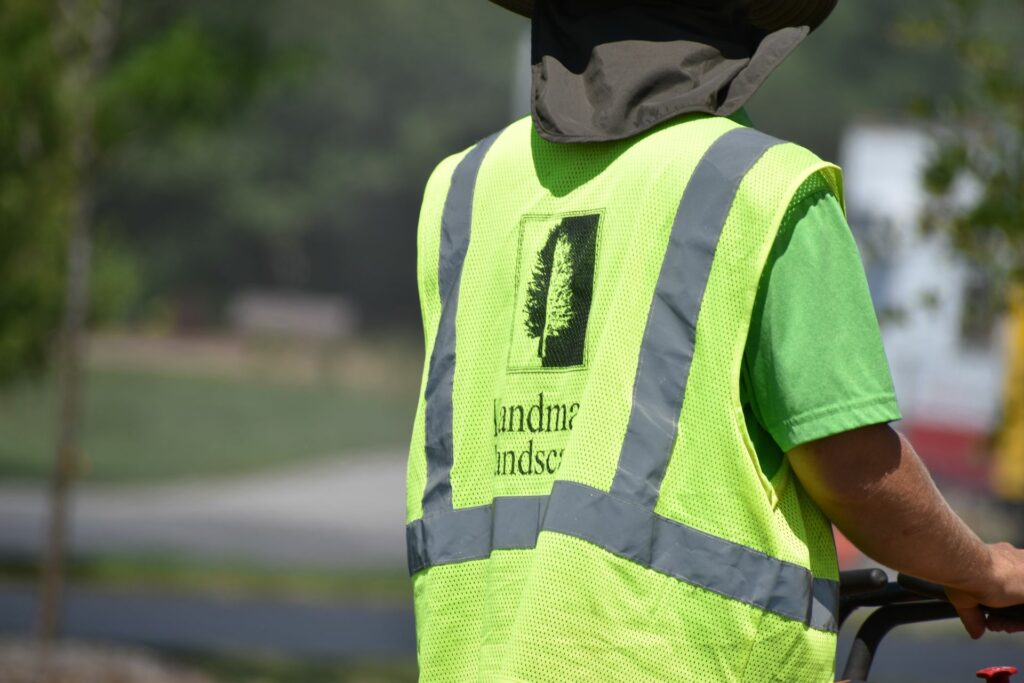 Our crews are professional, well trained and safety focused. When onsite they are uniformed and highly visible, utilizing the best equipment in the industry. Their focus is keeping your property looking outstanding and functioning properly.
An account manager will be assigned to be the main point of contact to the facilities manager. This makes sure that communication is crisp, projects are prioritized and issues are resolved with efficiency.
Welcoming Appearance and First Impressions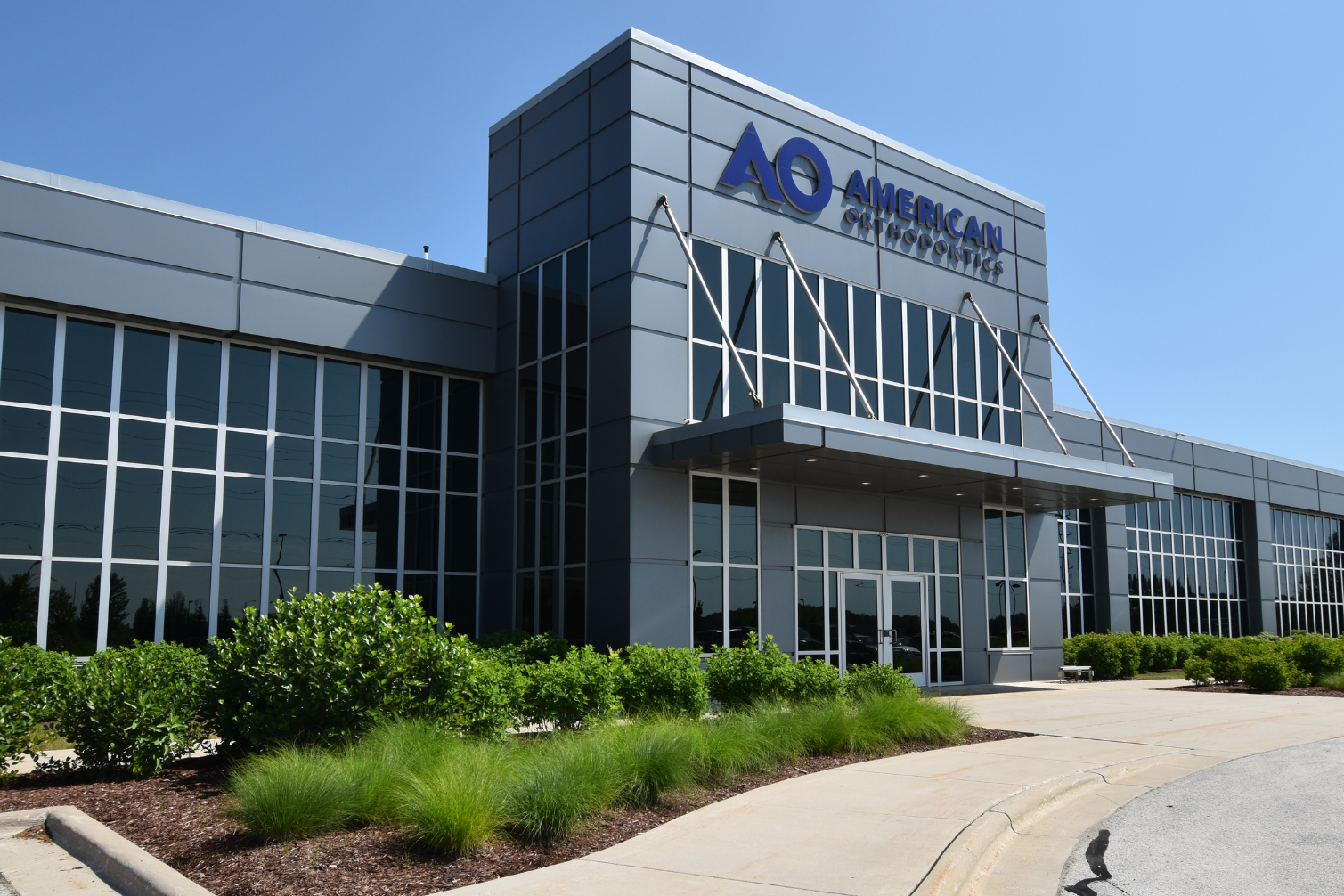 Our 100% Done Right Guarantee means your property will look great year round with our Total Property Care and best practices. When employees or prospective employees arrive at your facility they will feel like they are at a place that cares about them. Clients or guests' first impression will be positive and they will feel like they are at a place where people are invested in results.
Proven Maintenance Process
Weekly, bi-weekly, monthly and seasonal maintenance can be performed to keep planting beds and outdoor spaces looking their best. Not only can we tackle all planned commercial care needs, we're available for any or all unexpected or specific requests.
Campus Enhancements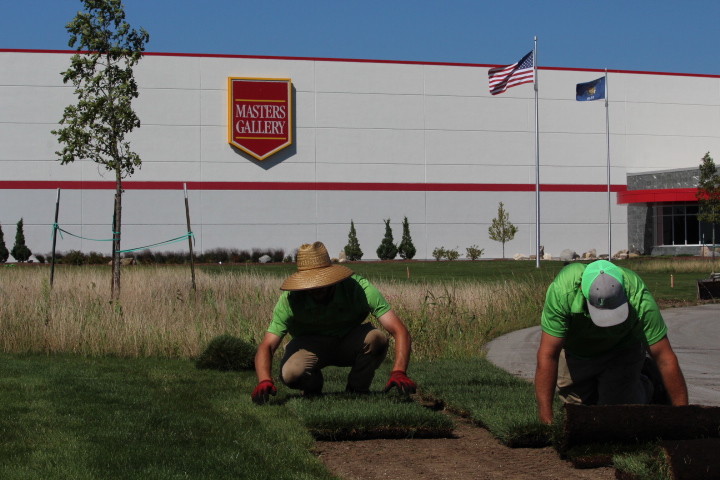 We believe our role is to be trusted problem solvers in helping you achieve maximum visual impact, ecologically sound and practical landscape solutions.
Safe & Accessible
Our year round attention to detail ensures proactive risk management, especially during winter months.
Architectural Design
We listen and then provide design solutions that properly reflect your business, while keeping cost-effectiveness and sustainability in proper perspective.
Turf Care & Maintenance
Lawn mowing, turf fertilization, weed control, garden bed edging, tick and mosquito control, spring and fall cleanups (both greenscapes and hardscapes).
Trees, Gardens and Plantings
Whether it is executing a design for a new planting space or managing the health of the trees on your property, we can do it all. Landmark Landscapes can remove unwanted, dangerous or diseased and dying trees for you safely and efficiently.
Snow & Ice Management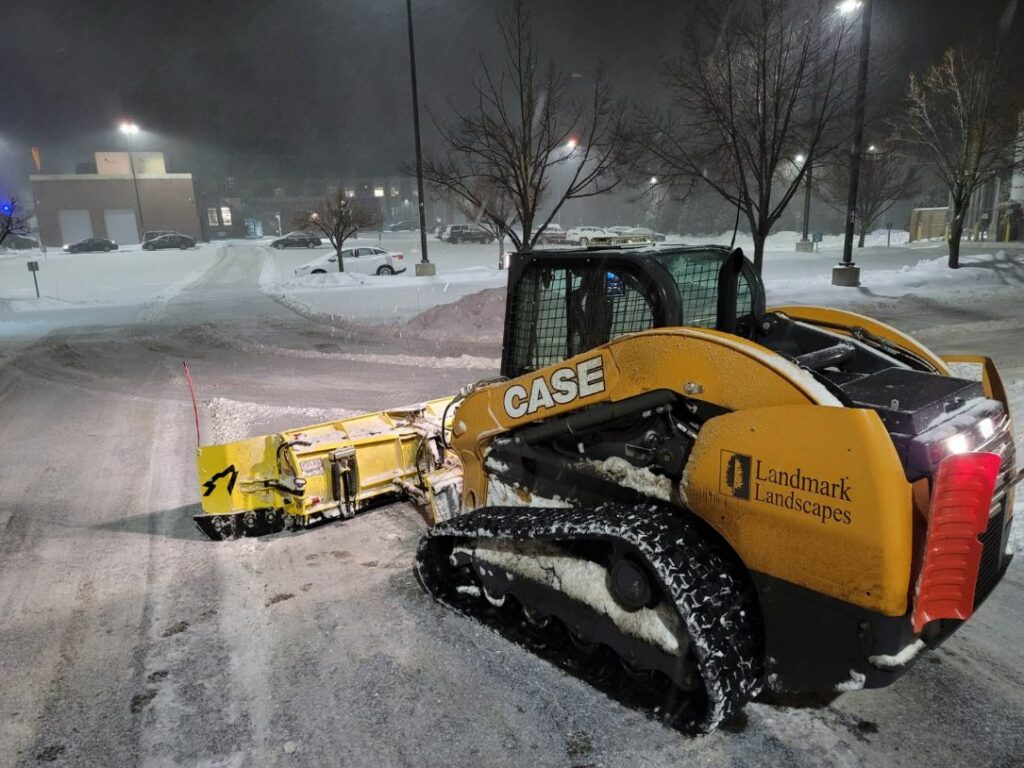 Safety is always the priority. Our snow and ice management services provide unmatched clearing and coverage for all your winter needs.
Work Glove Services
We bring a white glove mind set to dirty jobs. From power washing pavement to delivering and stacking firewood and everything in between. Landmark Landscapes has the man mower, equipment and know how to get the job done.
Holiday Lighting
Landmark Landscapes can design, procure and install your holiday lighting and decorations. In addition to installing the lighting we will take care of removing the lights and decor after the holidays and store it for you until the next holiday season.
Contact Landmark Landscapes today at 920-467-6442 or email us here to learn more about how we can be your one stop shop for all your outdoor property management needs.