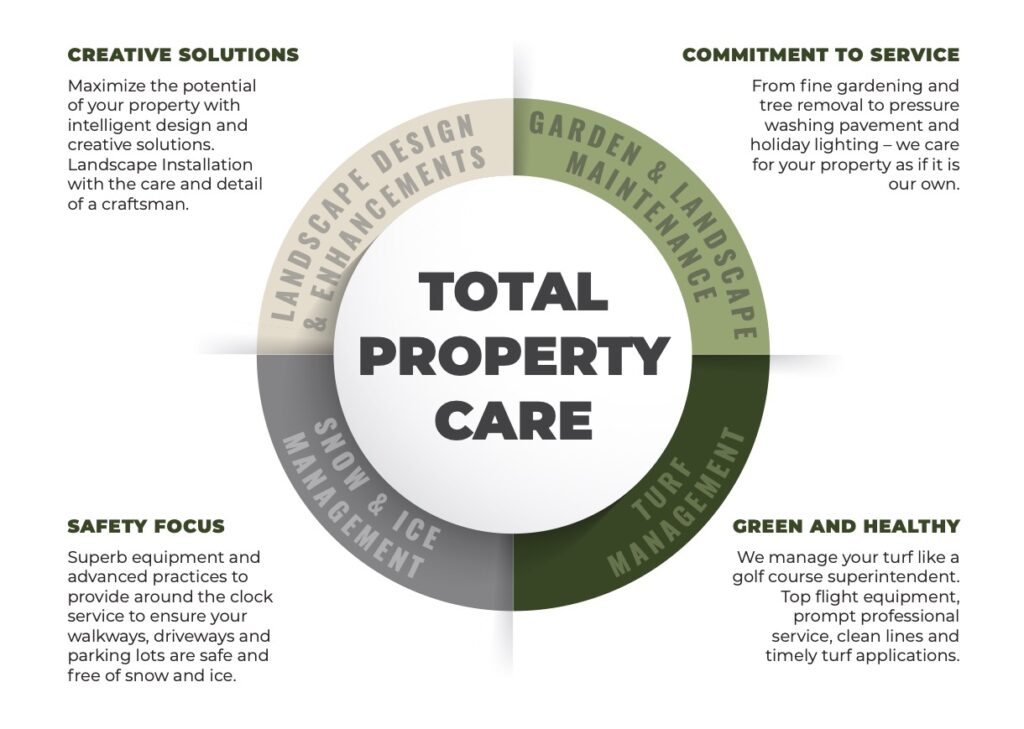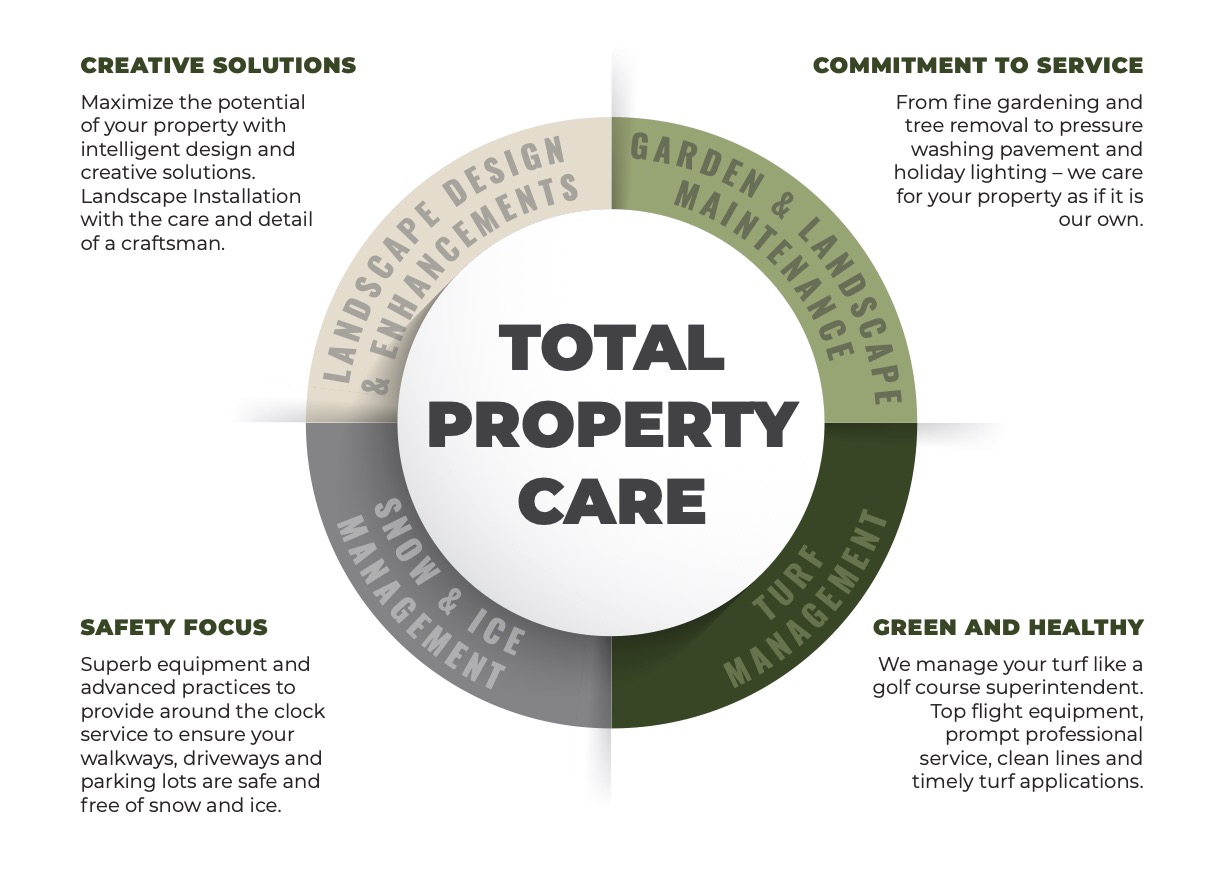 When you utilize Landmark Landscapes Total Property Care system, we take care of the work, so your time is spent doing the things that are most important to you. Landmark Landscapes is a full service landscape construction, maintenance and design company which uniquely positions us to take care of all your outdoor needs.
Turf Maintenance to Landscape Contracting and Snow & Ice Removal
We have the manpower, know how, and equipment to get the outside jobs done and done right. That's 360 degree property care 365 days a year. Our pros can manage your turf maintenance during the growing season keeping your lawn green, lush and healthy. During the winter months we will keep your drives clear of now and your walks safe and free of ice.. But it doesn't stop there. Landmark Landscapes is an award winning landscape design and construction firm that has a reputation for vision, quality and creative work and the ability to tackle the biggest challenges.
Fine Gardening Services
Our gardening crews will provide weekly, bi-weekly or monthly maintenance services to keep your gardens free of weeds and manage pests and diseases. The technicians that service your property will give your gardens the attention to detail of a fine gardener. Annual maintenance such as mulch installation, pruning and seasonal cleanups are all part of a Total Property Care package.
Work Glove Services: Firewood, Pressure Washing and More…
Total Property Care means just that. We can and will do the jobs that might not be top of mind when you think of landscape service. Do you have patios or walkways that need to be pressure washed? We can do this for you. Do you need firewood for your outside firepit or indoor fireplace? Landmark Landscapes' technicians will deliver and stack it where you need it. Outdoor furniture can be stored for the winter and brought out for you in the spring. We can also help you source your outdoor furniture.
Holiday Lighting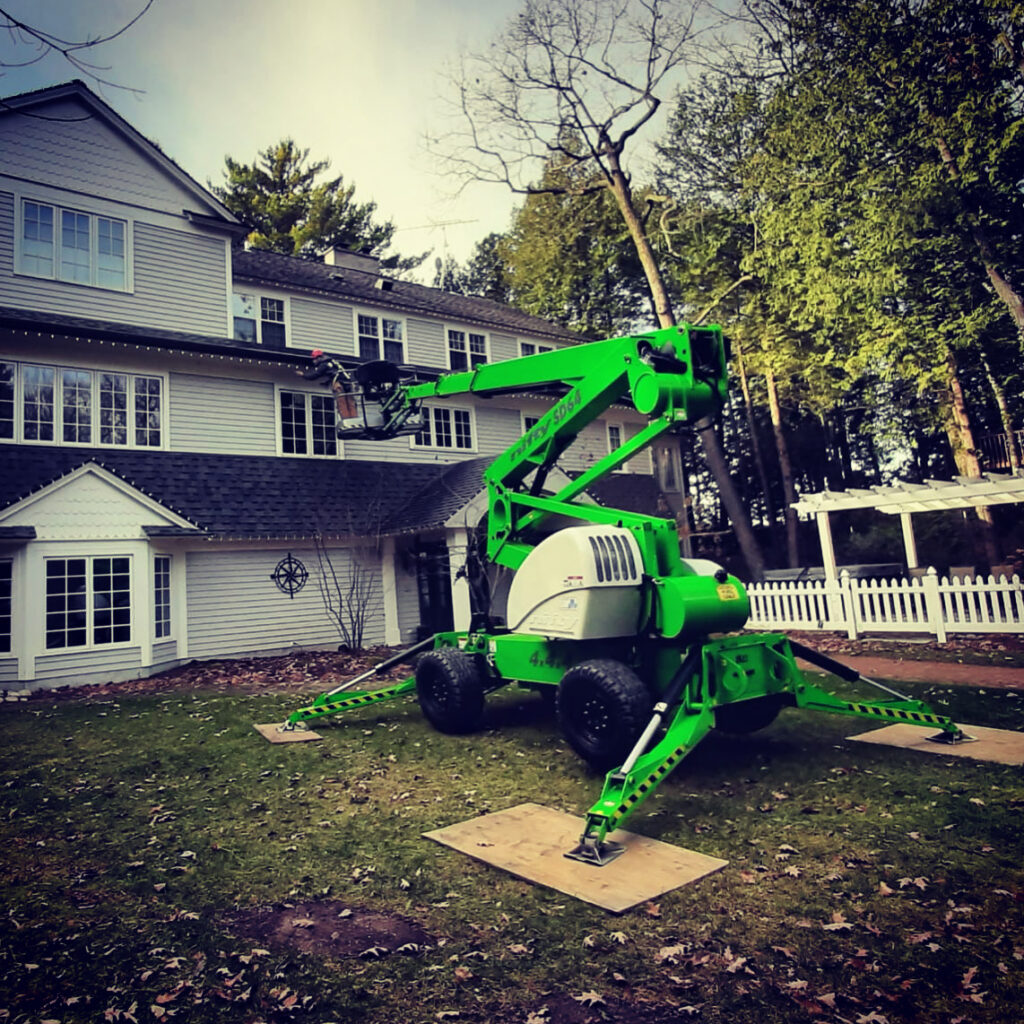 Another service we can provide for you is holiday lighting and decor. Landmark Landscapes can design, procure and install your holiday lighting and decorations. In addition to installing the lighting we will take care of removing the lights and decor after the holidays and store it for you until the next holiday season. Not only does this make decorating for the holidays convenient for you, but we place an emphasis on safety.
Tree Removal & Pruning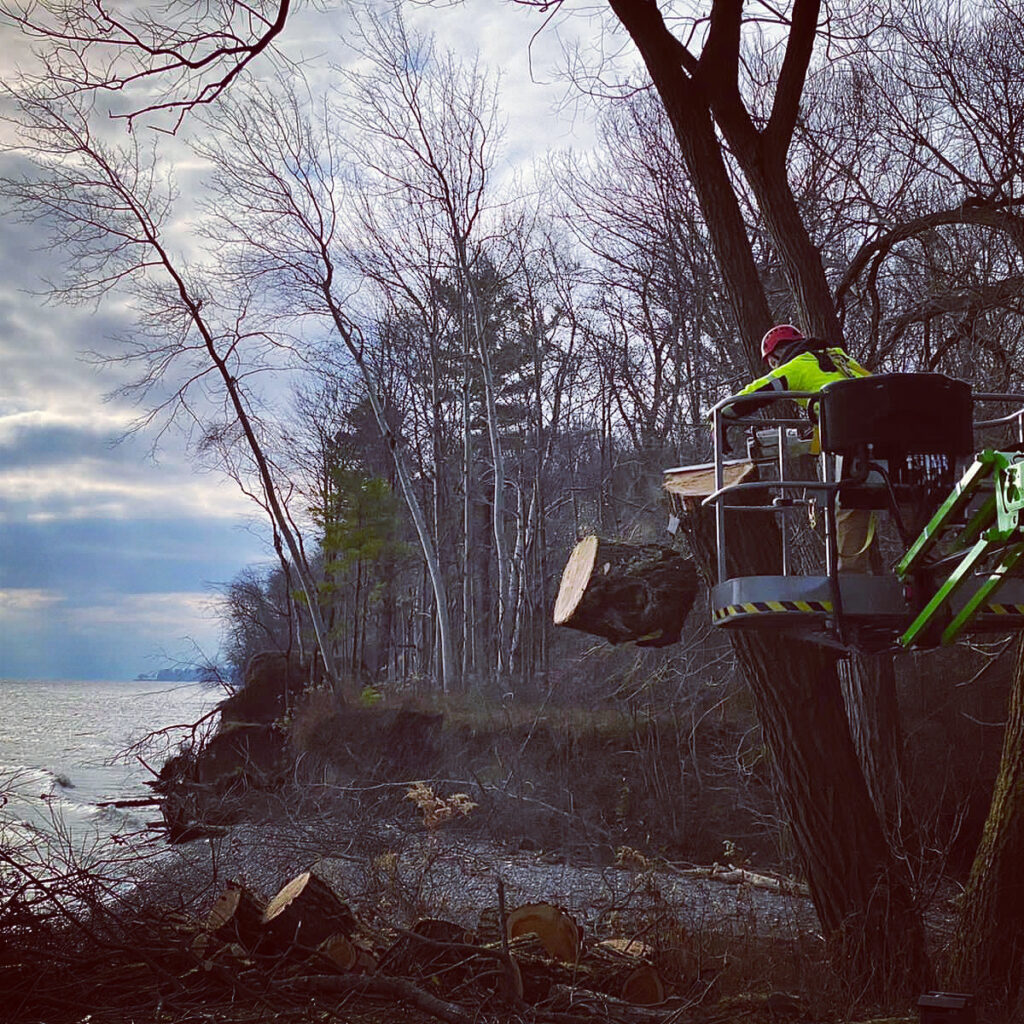 Tree removal and pruning is also a service we can provide for you. Just like holiday lighting, and all the work we do for that matter, safety is our top priority. Landmark Landscapes can remove unwanted, dangerous or diseased and dying trees for you safely and efficiently.
Landmark Landscapes Total Property Care system is designed for you. Contact us today at 920-467-6442 or email us here to arrange for us to care for your property.