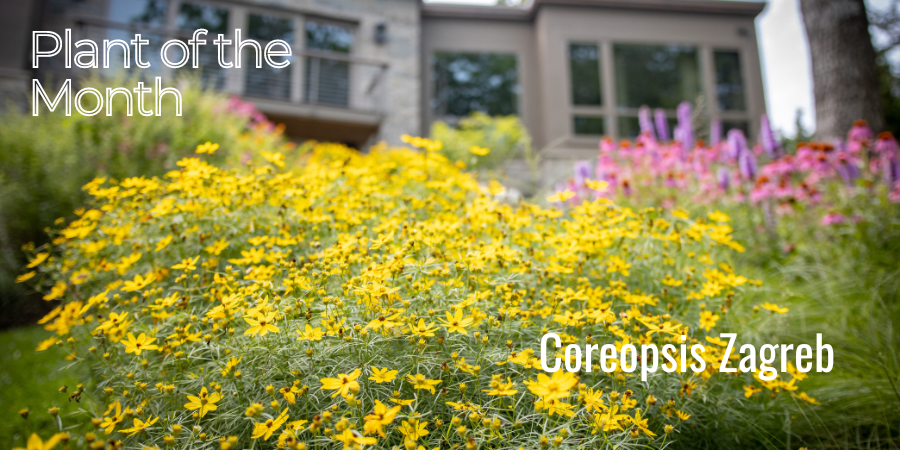 Plant of the Month – January 2023
Coreopsis Zagreb (Coreopsis verticillata 'Zagreb') or Threadleaf Coreopsis is a beautiful and durable addition to the garden. A tough and compact perennial that grows 1-2' tall and wide. This perennial is covered in a profusion of small daisy-like yellow blossoms from early to late summer. In addition to the continual show of color, its airy clumps of fine, threadlike foliage on upright stems add a charming texture element to the garden. 
It prefers full sun but will welcome a touch of shade in hot summer areas of the landscape. Another benefit of this plant is its low water need. This drought-tolerant perennial thrives in poor, sandy, and rocky soils. It is easy to grow, mostly pest and disease free. This coreopsis is a favorite of bees and butterflies but is ignored by the deer.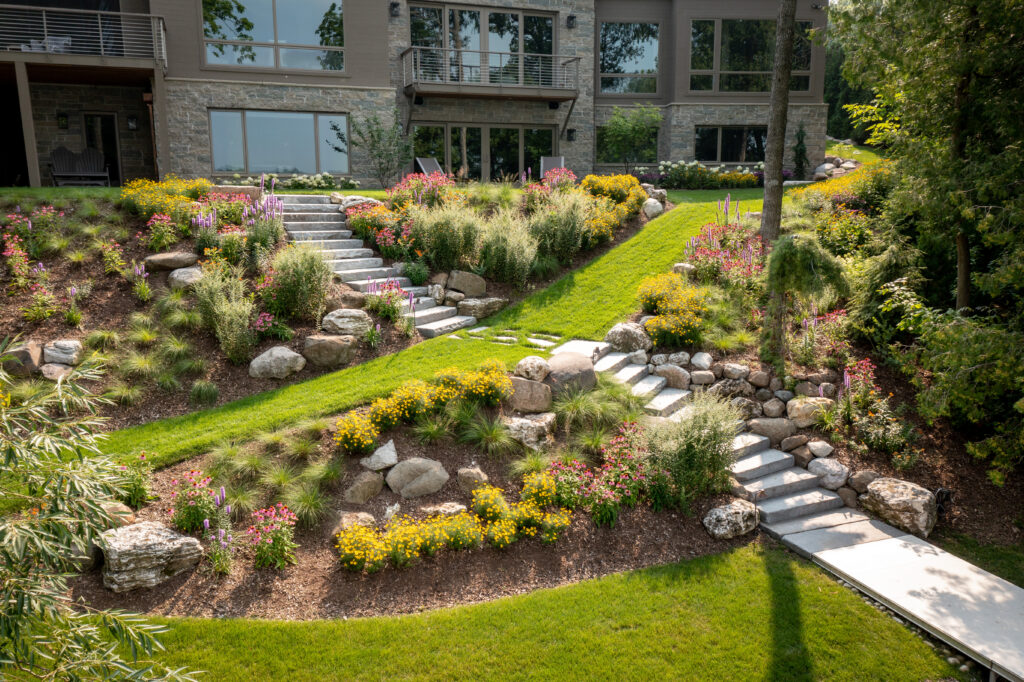 Coreopsis Zagreb can be used as a border plant, naturalized areas, slopes, cottage gardens, an accent plant, and a star performer in a mass planting. 
Landmark Landscapes of Sheboygan Falls, WI is a full-service landscape company. Based out of Sheboygan County, with a satellite office in Green Lake, Wisconsin.  We are centrally located and uniquely positioned to service the areas of Sheboygan, Elkhart Lake, Fond Du Lac County, Green Lake County, Ozaukee County, Manitowoc County, and Door County. We can manage your property with our Total Property Care system, and design and build projects large and small. Contact us today at 920-467-6442 to learn how we can care for you.