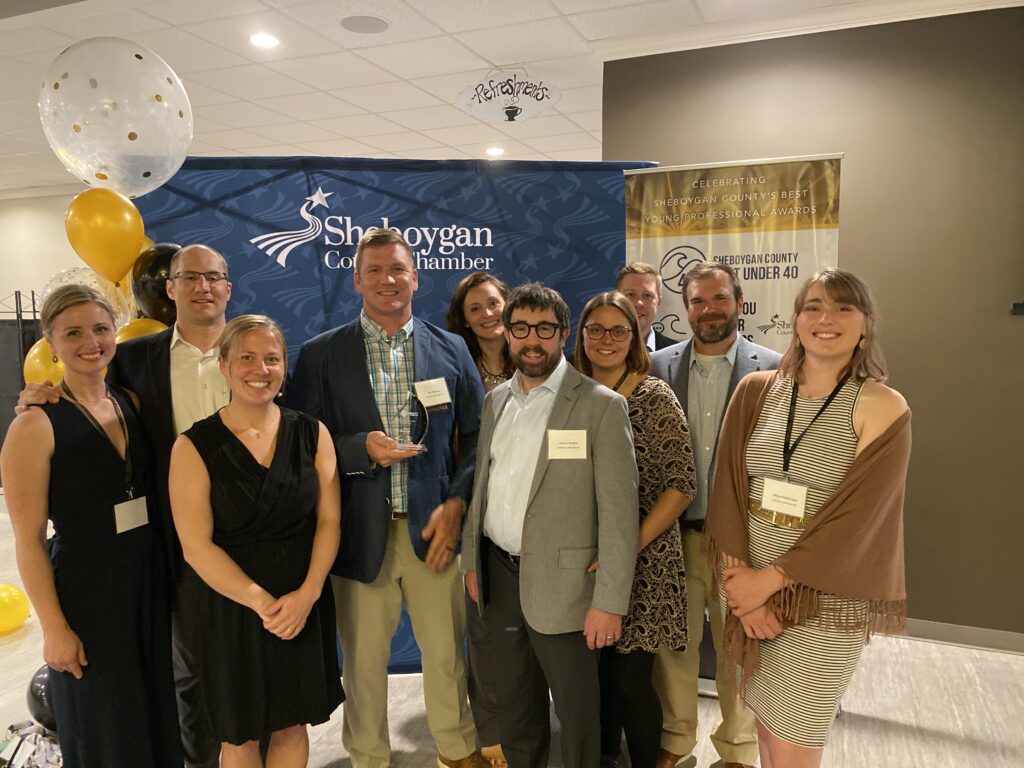 The Sheboygan County Wisconsin's Chamber of Commerce Best Under 40 Awards is an esteemed recognition program that honors exceptional young professionals who have made significant contributions to their industries and communities. The awards aim to identify, celebrate, and encourage the next generation of leaders in Sheboygan County. Landmark Landscapes is proud to share that our own, Joe Majerus was named Entrepreneur of the Year and Best Under 40 by the Chamber.
The Best Under 40 awards are organized by the Sheboygan County Chamber of Commerce, a prominent organization dedicated to promoting economic growth and development in the county. The chamber takes pride in acknowledging individuals under the age of 40 who demonstrate outstanding leadership skills, professional achievements, and community involvement.
The Nomination Process
The nomination process for the Best Under 40 awards typically begins with an open call for nominations from the public. Employers, colleagues, community members, and individuals themselves can put forward deserving candidates who meet the eligibility criteria. The nominees must be under 40 years of age and actively involved in business or professional endeavors within Sheboygan County.
Once the nomination period ends, a selection committee, comprising representatives from the Chamber of Commerce and community leaders, carefully evaluates the nominations. They review each candidate's accomplishments, impact on their respective fields, leadership abilities, and involvement in community initiatives. The selection process is rigorous, ensuring that only the most deserving individuals are recognized.
Questions and Answers with Joe Majerus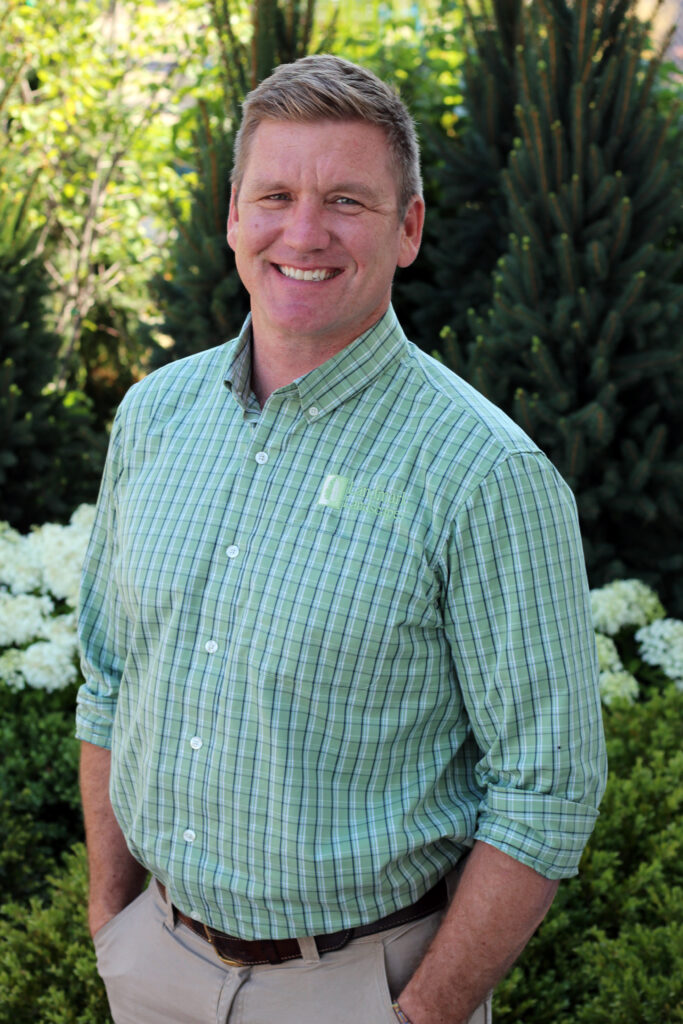 What does being nominated for Best Under 40 mean to you?
Being nominated for this award is such an incredible honor. Just being counted in among this group of young professionals who are designing our very social culture as civic innovators and community stewards is very humbling. Being recognized as the next generation of leaders for Sheboygan County is also incredibly motivating. We have an obligation to our families, teams, and the community to make this County a better place to live and work. It is an awesome responsibility that I don't take lightly and will drive me forward as I continue to pursue my dreams here in Sheboygan County.
Describe the Journey that led to becoming the 2023 Entrepreneur of the Year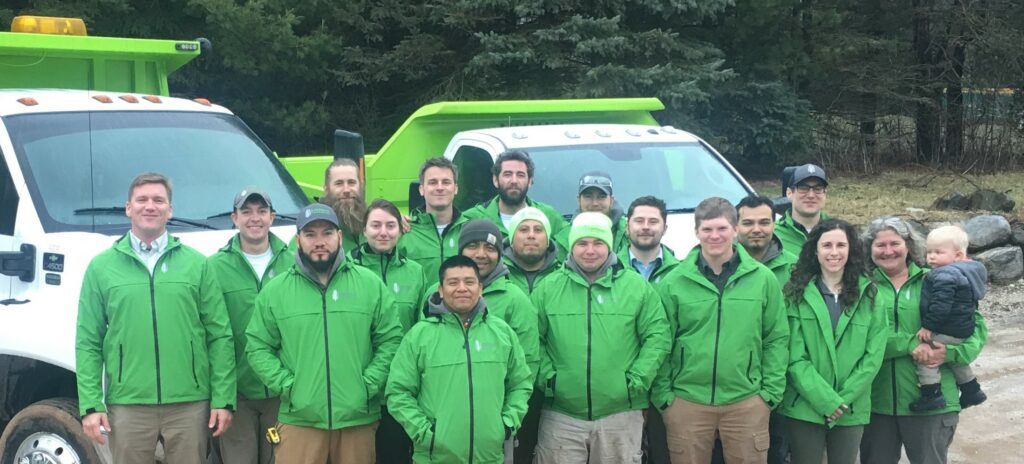 After studying landscape architecture at UW Madison, I moved back to my hometown of Sheboygan Falls and started working at the small family business. At the time my parents were running the business and we had only 2 other employees. After working in the business for a few years I realized that we needed a better way to do it and that I needed to turn my focus to working ON the business, not in it. I focused on creating a compelling reason for our team to come to work each day: Art through Ecology for Vibrant Communities. I honed in on where we do our best work: Creating excellent landscapes with inspired people. I painted a vision for where I wanted to take the company: we will grow, personally professionally, and as a business. We will Lead: the industry and our community. And we will exceed, the expectation of our clients, peers, and our team. Lastly, I put in place a set of core values: tenants by which we live and work each day, giving everyone in the company a level playing field and a great place in which to work.

With this general framework in mind and as a guiding star, I set to build the best team I could, rallying them around our vision for the company. It led to explosive growth: We have grown revenue by over 1000% in the last 6 years. Each increment of growth brought new challenges and innovative solutions. Along the way, we have gained recognition in many industry trade publications for our systems and projects. We have been awarded dozens of safety awards. Our success has allowed us to offer year-round full-time employment for our excellent team, along with an industry-leading benefits package. Our team has allowed us to gain recognition as the best landscape services provider in Sheboygan and Fond du Lac counties through the 'Best Of' program. Our growth and long-term vision have set us up with a modern fleet of efficient equipment and a beautiful facility to conduct business from.

Today we have the largest and most awarded landscape team in the Sheboygan area, employing over 60 talented professionals. We are expanding our vision to new markets and have just opened a new location in Green Lake where we employ 10 excellent team members. We will continue our mission and deliver excellent landscapes with inspired people and create a great place for landscape professionals to have a fulfilling career. Most importantly, just this year we unveiled our Art through Ecology for Vibrant Communities Committee. This committee represents the philanthropic arm of our business and gives our team access to resources that will help them make their communities and organizations stronger through donations of time equipment or money.
How does Landmark Differ from its Competitors?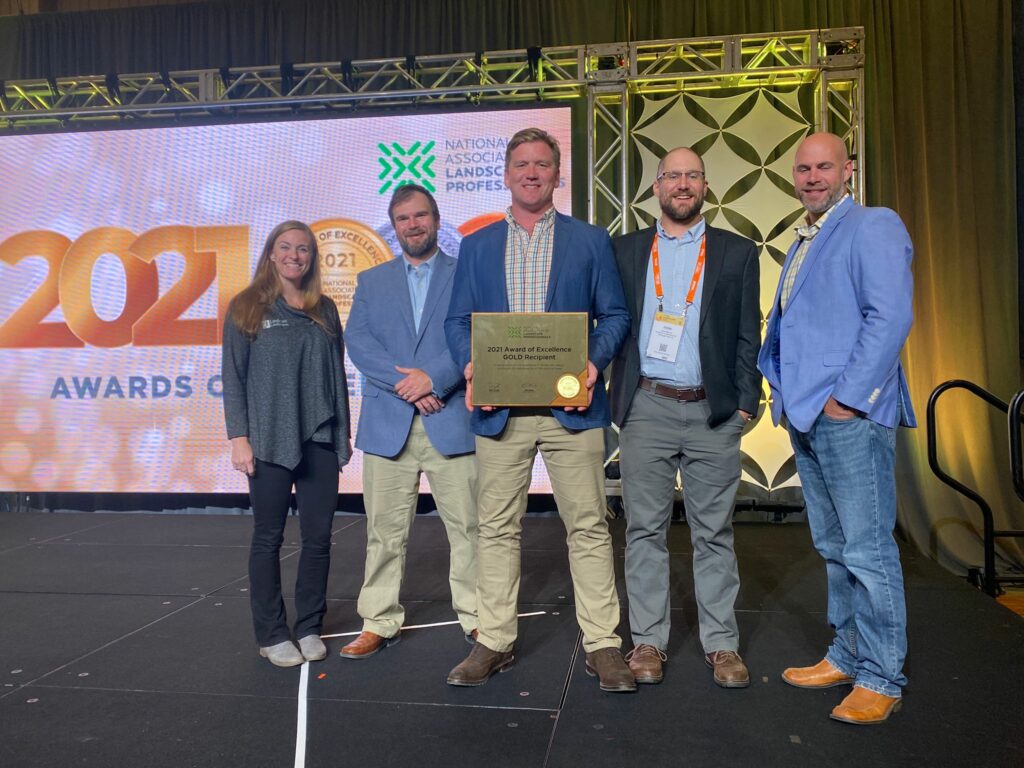 Landmark has three main differentiators from our competitors: We have an award-winning creative vision, we have an unmatched commitment to quality people, equipment, and practices, and we deliver what others say is impossible through knowledge and teamwork. Since taking over the leadership of Landmark Landscapes we have won an International Award of Excellence from the Hardscapes of North America Association for Best Landscape in North America, two national Awards of Excellence from the National Association of Landscape Professionals for projects over $250,000, and 11 awards of excellence from the Wisconsin Landscape Contractors Association for projects of varying scopes. All of these projects were for clients here in Sheboygan County and have helped our clients truly live their best life outdoors.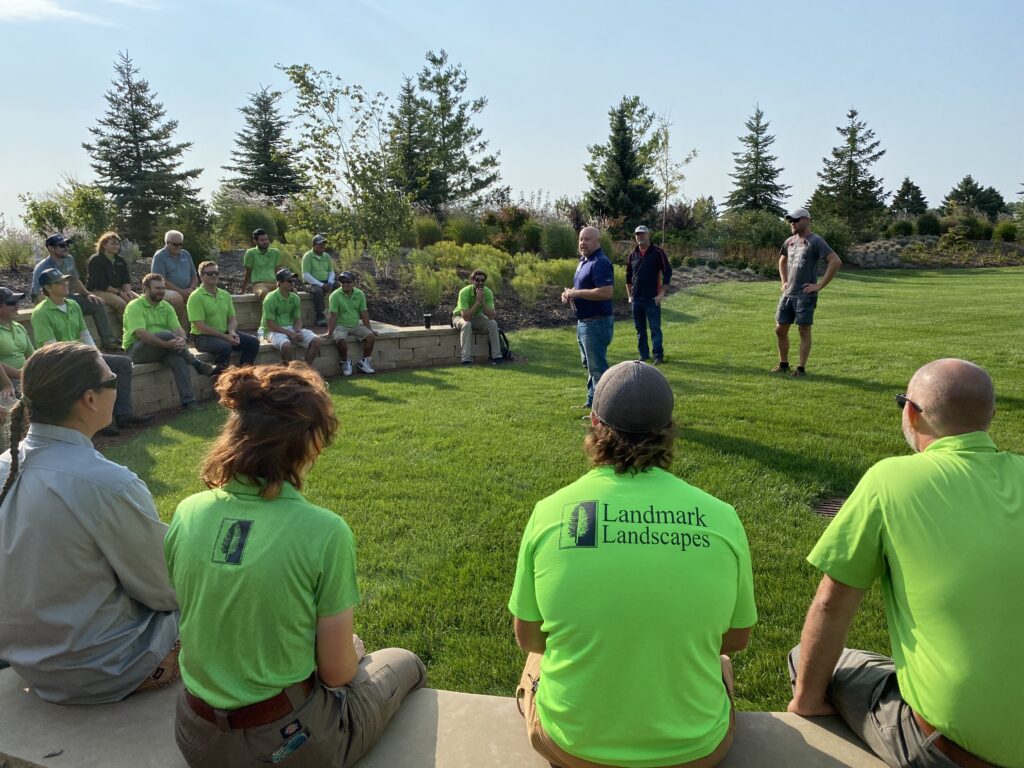 It all starts with our team. 
Our commitment to our team and the tools they use is our secret ingredient. We have built one of the best teams of landscape professionals in the country, as evidenced by the accolades. By committing to giving them a robust benefits package and year-round full-time work we have reduced our turnover rate to an industry-best of nearly 80%. This steadiness in our workforce allows us to ensure that we are always putting highly trained quality people on our client's properties. These amazing employees also have rare access to the inside workings of our business. The company is run in an open-book fashion, and each team member has the ability to share in the profit generated from his or her jobs. This gives our team a unique sense of ownership for both our company and the projects that they are involved in. We also have a proprietary operating system that allows our team unfettered access to important client and property information, allowing them to give our clients the best possible service, every time, in the most personal and meaningful of ways. 
The combination of the vision, quality people, and processes allows us to stand apart from our competition and offer unapparelled landscape services to our clients. The generational talent that we have been able to amass lets us make the seemingly impossible projects possible as we create excellent landscapes with inspired people.
How have you made available your expertise and business acumen for the benefit of other individuals or local organizations?
The ability for me to be involved in my community has driven many of the life choices I have made over the years. Soon after moving to Elkhart Lake, I was nominated to the board of directors for the Elkhart Lake Improvement Association (ELIA). During my time serving the board, we instituted many changes including enrollment in the citizen lake monitoring program while also enhancing the level and methodology of water quality monitoring. I tapped into my knowledge of native and sustainable landscape architecture practices to develop an outreach program that helps lakeshore landowners make responsible decisions that lead to healthier water quality. My marketing experience helped to brand the outreach campaign as Keep Elkhart Blue, a campaign that is used heavily in the ELIA marketing material.
I joined the Plymouth Rhine Conservation Club and quickly identified a leadership role that would utilize my business skills to improve the quality of the club and the local community. I Was named the chairman of the rifle range and began a significant infrastructure improvement and overhaul. Through a redesign and redevelopment of the range I tripled the capacity of the range, and increased the usability and safety significantly. These efforts have led to national attention from the Henry Repeating Arms Company, which held a corporate retreat at the rifle range. The redevelopment also led to the increased general membership of the nonprofit organization and increased use of the facility to encourage safe and responsible gun ownership. The Leadership skills that I have gained through operating my business have served these organizations well over the years, and I am proud of the things we have been able to accomplish.
After winning the Entrepreneur of the Year is there anything else you would like to share about this accomplishment?
I want to express my heartfelt gratitude to my wife, Sarah, and my family, and the incredible team at Landmark Landscapes Inc., especially Ryan Price, and Jesse Majerus for all of your invaluable help and contributions to this success. This achievement is proof that great things can be accomplished through the power of teamwork. The support of our team support was essential in making this a reality, and I truly appreciate you being there for me every step of the way.
Thank you again for your unwavering support and dedication. Let's continue to work together toward greatness!
Contact Us
Landmark Landscapes of Sheboygan Falls, WI is a full-service landscape company. Based out of Sheboygan County, with a satellite office in Green Lake, Wisconsin. We are centrally located and uniquely positioned to service the areas of Sheboygan, Elkhart Lake, Fond Du Lac County, Green Lake County, Ozaukee County, Manitowoc County, and Door County. We can manage your property with our Total Property Care system, and design and build projects large and small. Contact us today at 920-467-6442 to learn how we can care for you.