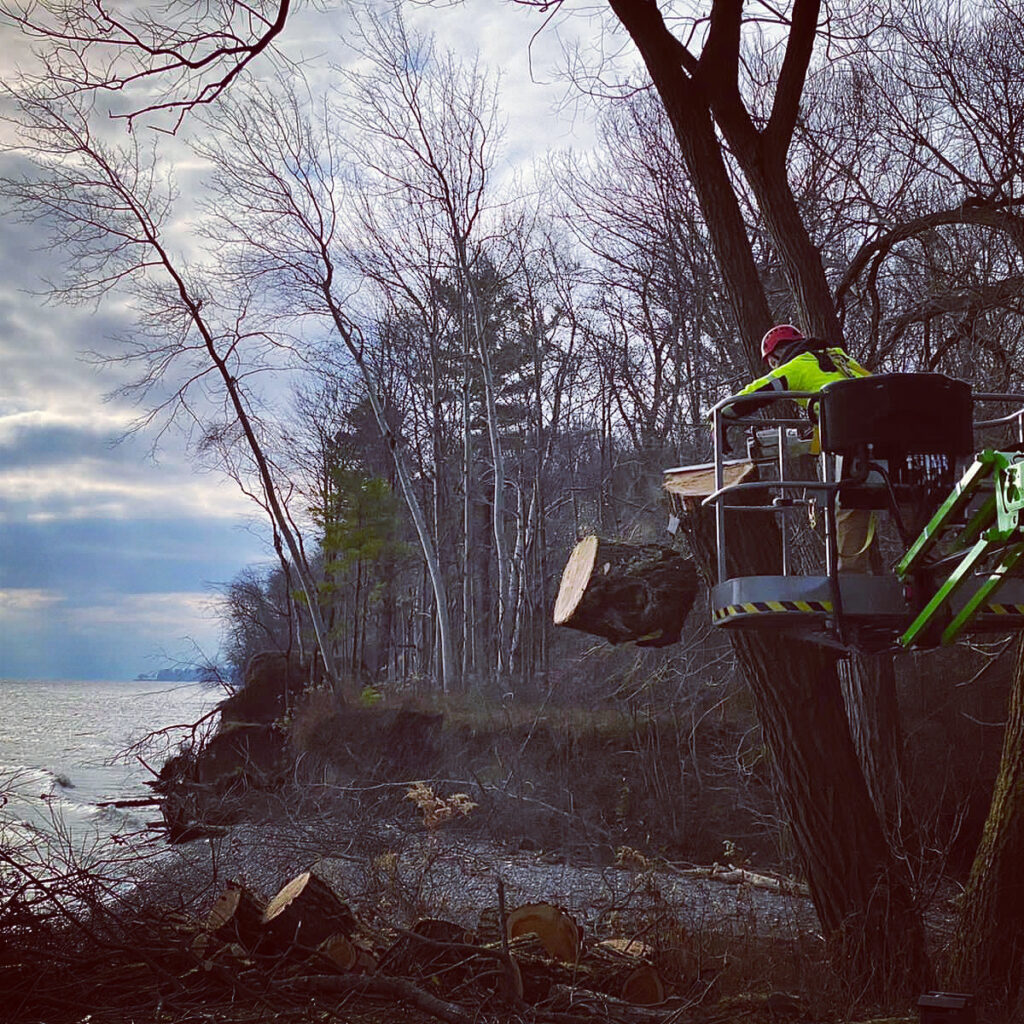 Tree removal is not a task anyone necessarily welcomes. But one thing is for sure, removing or even pruning a tree as a precautionary measure far outweighs having to remove a tree as a result of a post storm emergency.
Preventative Pruning and Tree Removal
Precautionary or preventative pruning and tree removal can be done to protect your home and your family. Limbing trees that overhang the envelope of your house can reduce the risk of a large branch crashing through the roof of your home in summer thunderstorms or a winter ice storm. Thinning out old or weakened trees can provide more room for the remaining trees on your property to grow and flourish. And provide you peace of mind knowing that these potentially hazardous trees can no longer be a danger.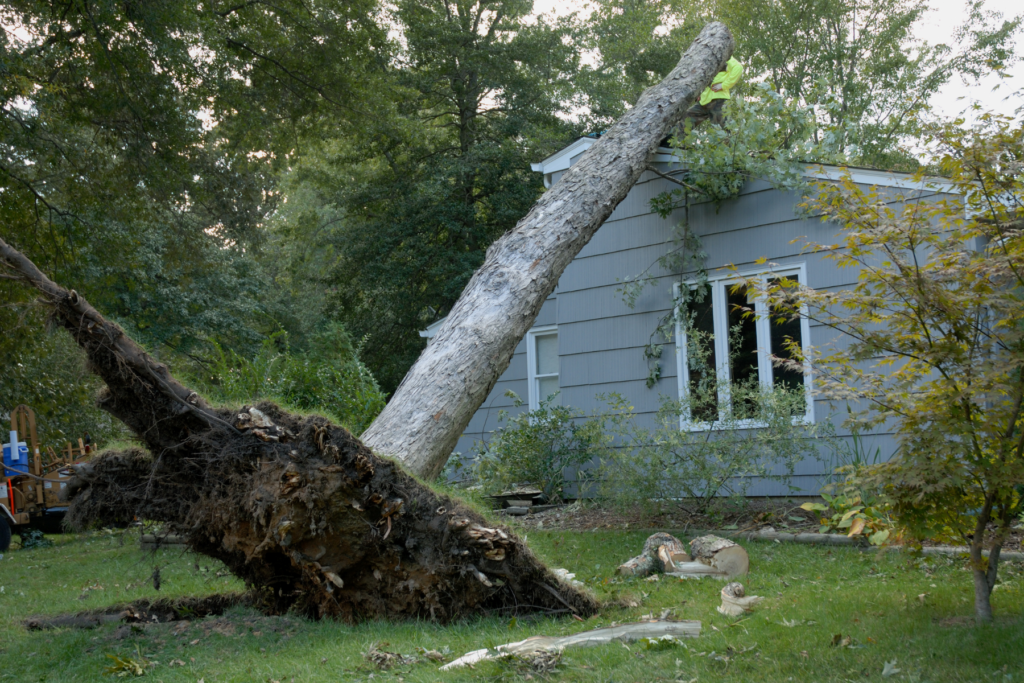 Below lists Landmark Landscapes Five Step Tree Management Program. This simple process can assist you in making decisions about how to manage the trees on your property.
5 Step Tree Management Process
1. Consult with Landmark Landscapes Account Manager
When you contact us you can arrange for one of our experienced Account Managers to meet with you at your home free of charge. The Account Manager will review the trees on your property and assist you in determining the best course of action.
2. Removal of High Liability Trees
After you and your Account Manager have determined the best course of action and the highest risk trees to remove we will have our team of professionals and or our certified Arborist safely and efficiently remove the trees from your property.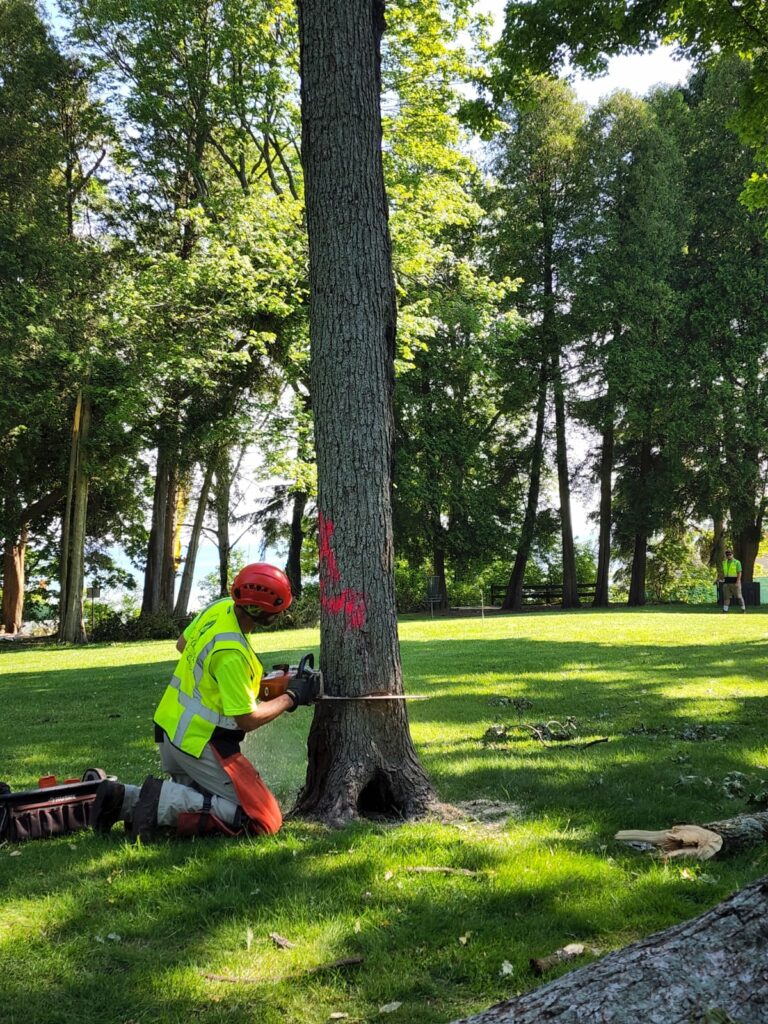 3. Structural Pruning of Existing Trees
Removal is not always the best answer. Sometimes there are trees that can be improved with structural pruning performed by a professional. Proper pruning can extend the life of your trees and provide you with peace of mind knowing that dangerous limbs have been removed.
4. Plant Health Care – Treating Sick Trees and Providing Nutrients
Using Direct Injection technology our trained technicians can inject nutrients into your trees to keep them healthy and performing as expected. For trees that are under stress from insects, scale, fungus, wilt and other diseases we can utilize the direct injection technology to treat sick trees or provide preventative medicine for at-risk trees.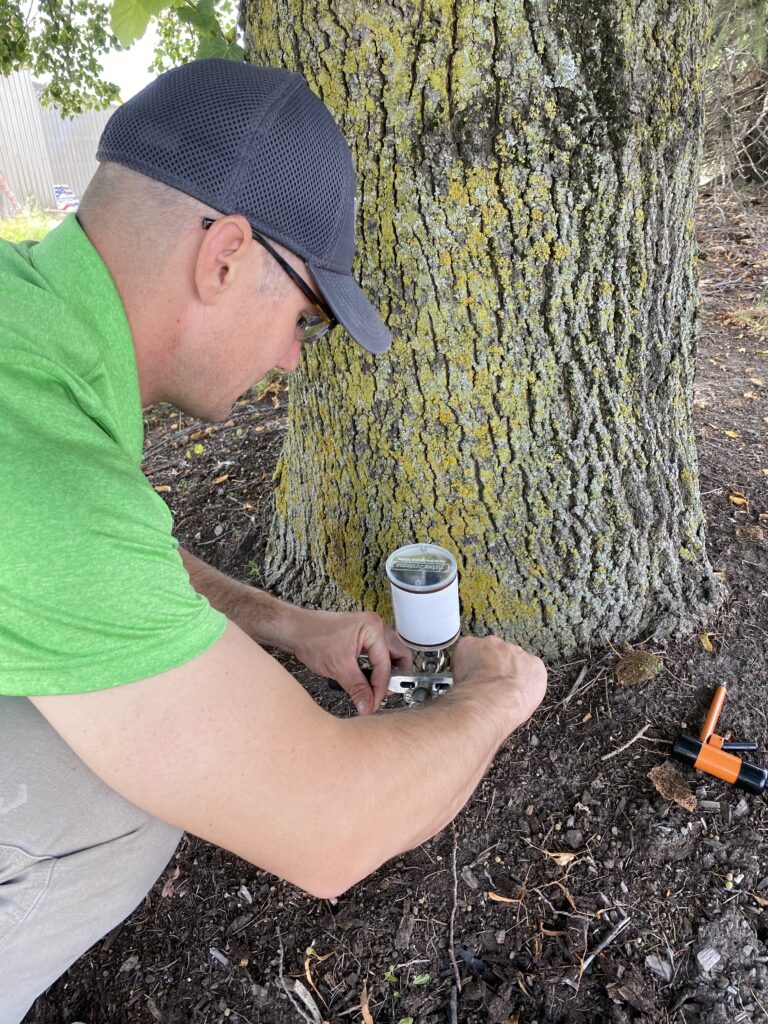 5. Post Tree Removal Renovations
Landmark Landscapes is a full service award winning landscape company. In addition to stump removal we can re-seed the turf areas where trees were removed. We can also plant new trees or develop a custom landscape solution for your property.
Contact Us Today
Contact Landmark Landscapes today to take the first step towards healthier trees and peace of mind.
Landmark Landscapes of Sheboygan Falls, WI is a full-service landscape company. Based out of Sheboygan County, we are centrally located and uniquely positioned to service the areas of Sheboygan, Elkhart Lake, Fond Du Lac County, Green Lake County, Ozaukee County, Manitowoc County and Door County. We can manage your property with our Total Property Care system, design and build projects large and small. Contact us today at 920-467-6442 to learn how we can care for you.