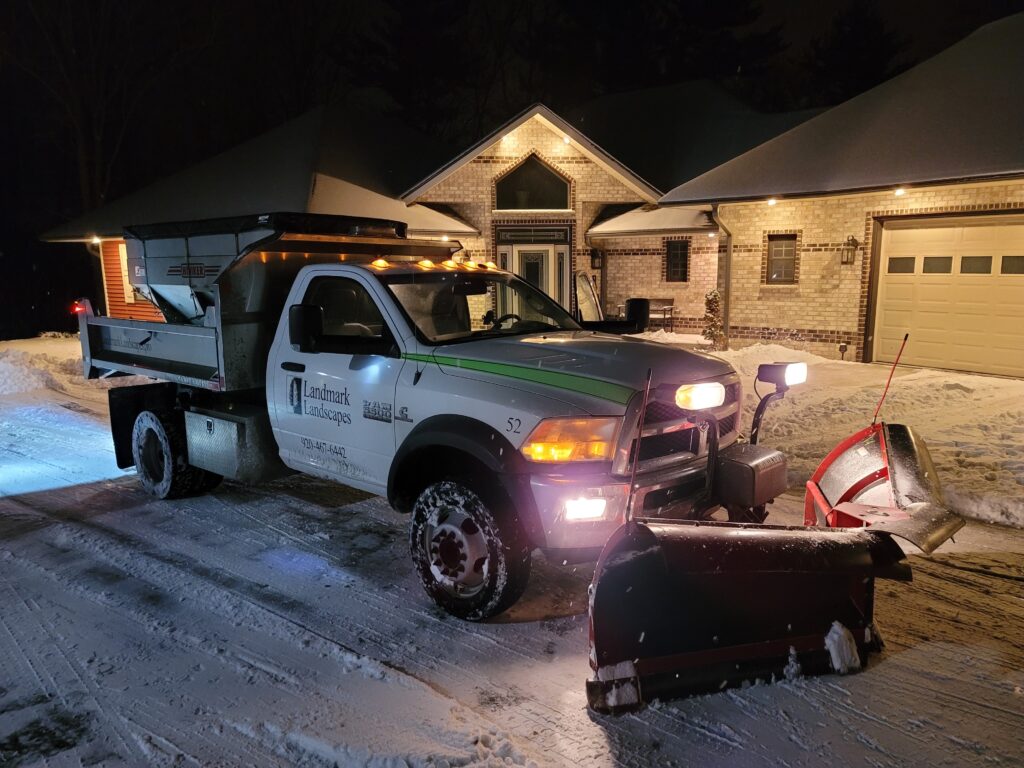 In the picturesque landscapes of Wisconsin, winter transforms the state into a breathtaking wonderland. However, with its beauty comes the challenge of managing the heavy snowfall and icy conditions that can create hazards for residents. This is where Landmark Landscapes snow and ice management services play a vital role. The importance of these services cannot be overstated, as they ensure safety, accessibility, and peace of mind for Wisconsin residents during the harsh winter months.
Safety is Always the Top Priority
Wisconsin's winters can be unforgiving. Heavy snowfall and icy conditions make sidewalks, driveways, and roads treacherous to navigate. Slip and fall accidents are not only common but can also result in serious injuries. Landmark Landscapes snow and ice management services help mitigate these risks by clearing walkways, driveways, and roads, reducing the likelihood of accidents. By promptly removing snow and applying salt or ice-melting agents, including Brine. These services create safer environments for residents to move around, reducing the potential for injuries and liabilities.
Accessibility & Convenience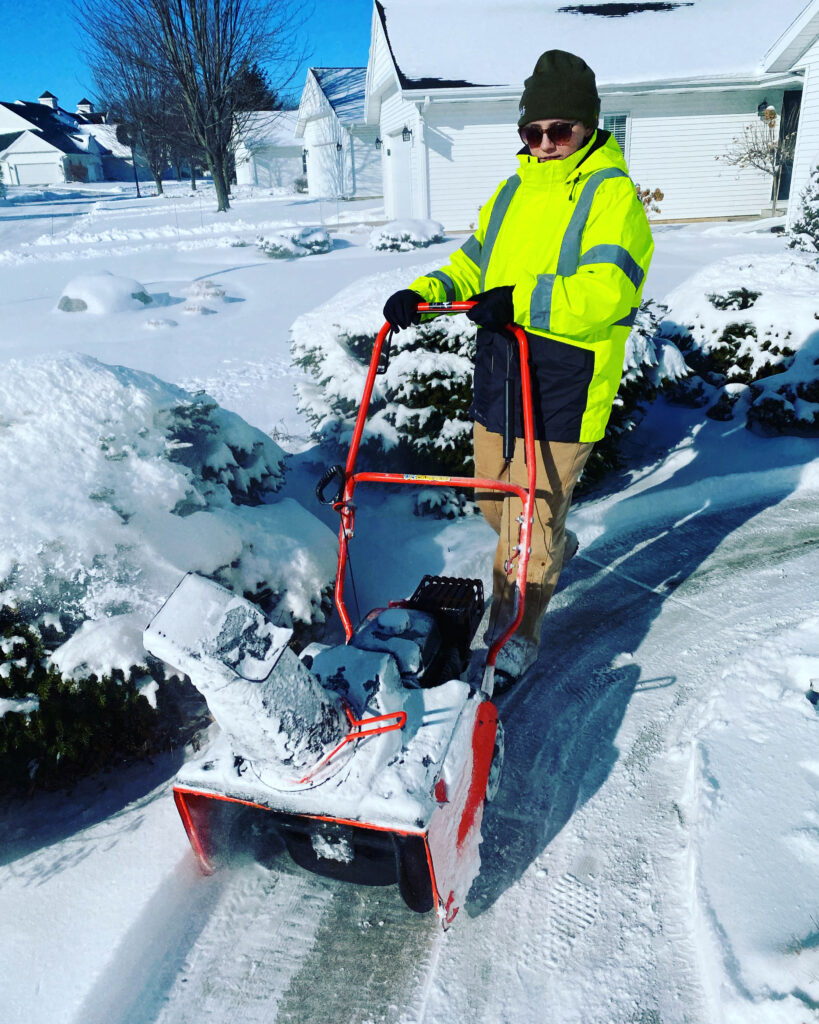 Reliable snow and ice management services ensure that residents can continue their daily routines without major disruptions. Imagine waking up to find your driveway buried under a foot of snow, making it nearly impossible to leave your home or go about your day. Such situations can lead to missed work, school, and important appointments. Landmark Landscapes' professional snow removal services guarantee that your access points are clear and easily navigable, regardless of the weather conditions. This accessibility is especially crucial for emergency services and essential workers who need to get to their destinations promptly, no matter the weather.
Importance of Reliability
The reliability of snow and ice management services cannot be emphasized enough. Winter weather is unpredictable. Sudden snowstorms can strike at any time. A dependable snow and ice management service provider is prepared to handle these unexpected challenges and provide prompt and efficient clearing services. Homeowners and property managers can rest assured knowing that their properties will be well-maintained. Allowing them to focus on other responsibilities.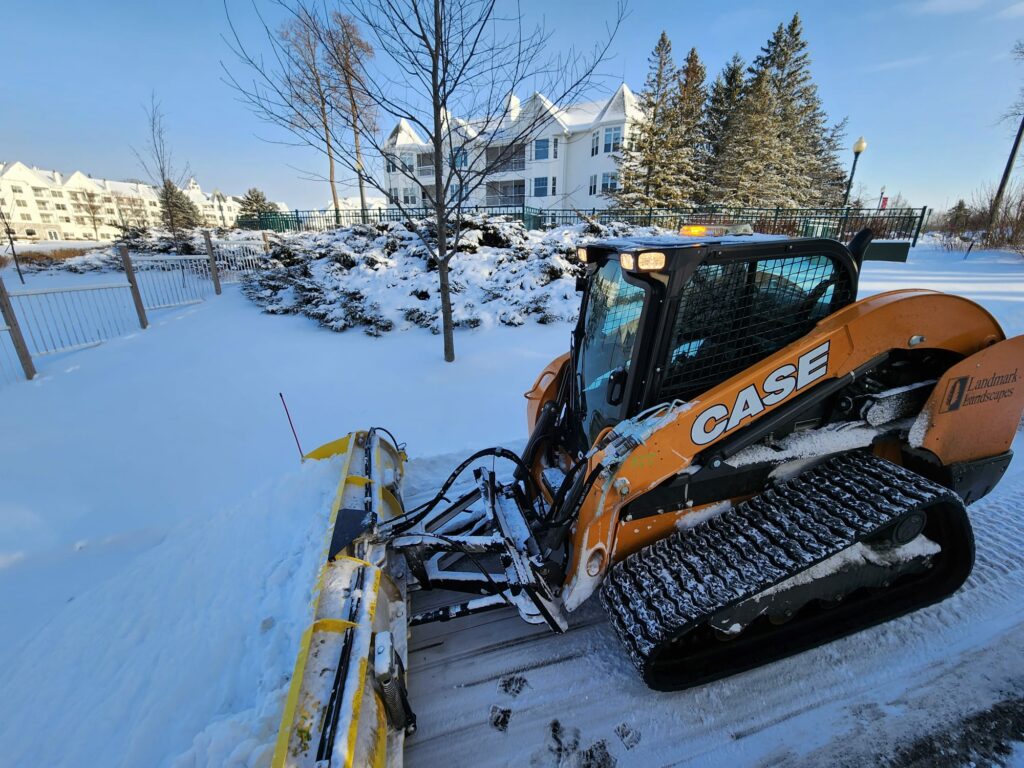 Additionally, Landmark Landscapes offers customizable plans tailored to the specific needs of each residential or commercial property. Whether it's a single-family home, townhouse, apartment complex, or warehouse these services adapt their strategies to accommodate different property layouts, sizes, and usage patterns.
Snow and ice management services are of paramount importance in Wisconsin, especially for residential areas. These services are not just about convenience; they are about safety and well-being. With their ability to prevent accidents, ensure accessibility, and maintain the flow of daily life even in the harshest of conditions, snow and ice management services are a lifeline for Wisconsin residents during the winter months. To enjoy a worry-free winter and maintain a secure living environment, entrusting your snow and ice management needs to Landmark Landscaps is an investment that pays off in peace of mind and security.
Contact Us
Landmark Landscapes of Sheboygan Falls, WI is a full-service landscape company. Based out of Sheboygan County, with a satellite office in Green Lake, Wisconsin.  We are centrally located and uniquely positioned to service the areas of Sheboygan, Elkhart Lake, Fond Du Lac County, Green Lake County, Ozaukee County, Manitowoc County, and Door County. We can manage your property with our Total Property Care system, and design and build projects large and small. Contact us today at 920-467-6442 to learn how we can care for you.