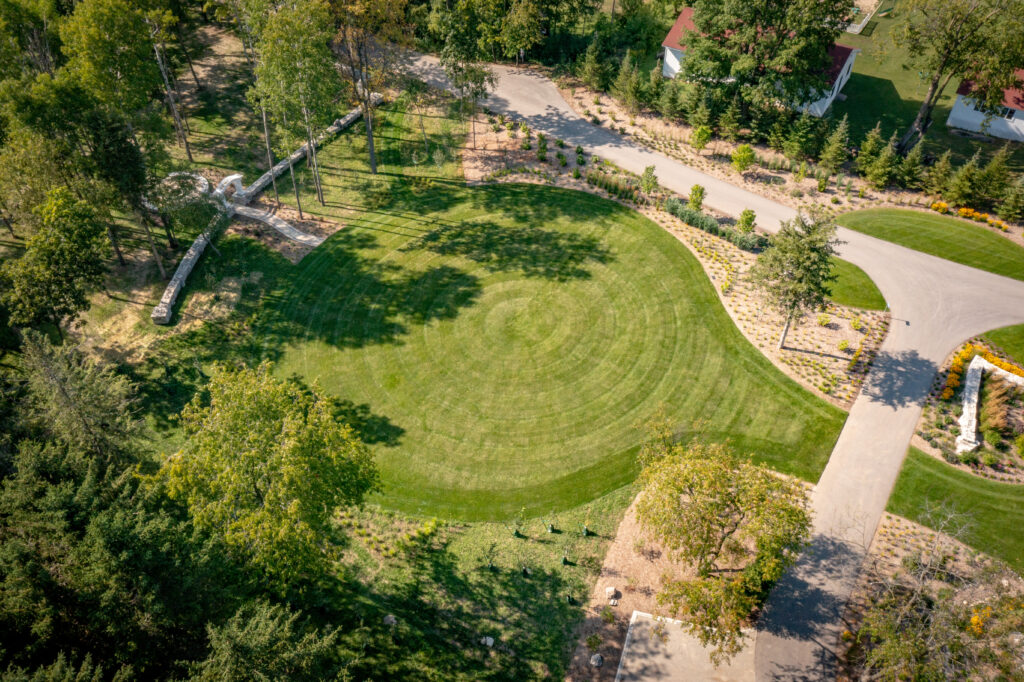 If you would like lush healthy and green turf but are not impressed with TruGreen as your service provider, Landmark Landscapes is here to help. The following discusses the benefits of healthy turf and the simple steps to cancel a TruGreen contract. 
Benefits of Healthy Turf
A healthy lawn provides numerous benefits to both the environment and our personal well-being. A thick, healthy lawn helps to reduce erosion, filter pollutants from the air and water and provides a home for beneficial insects and wildlife. Additionally, a lush green lawn is a beautiful and inviting space for outdoor activities such as playing, picnicking, and entertaining.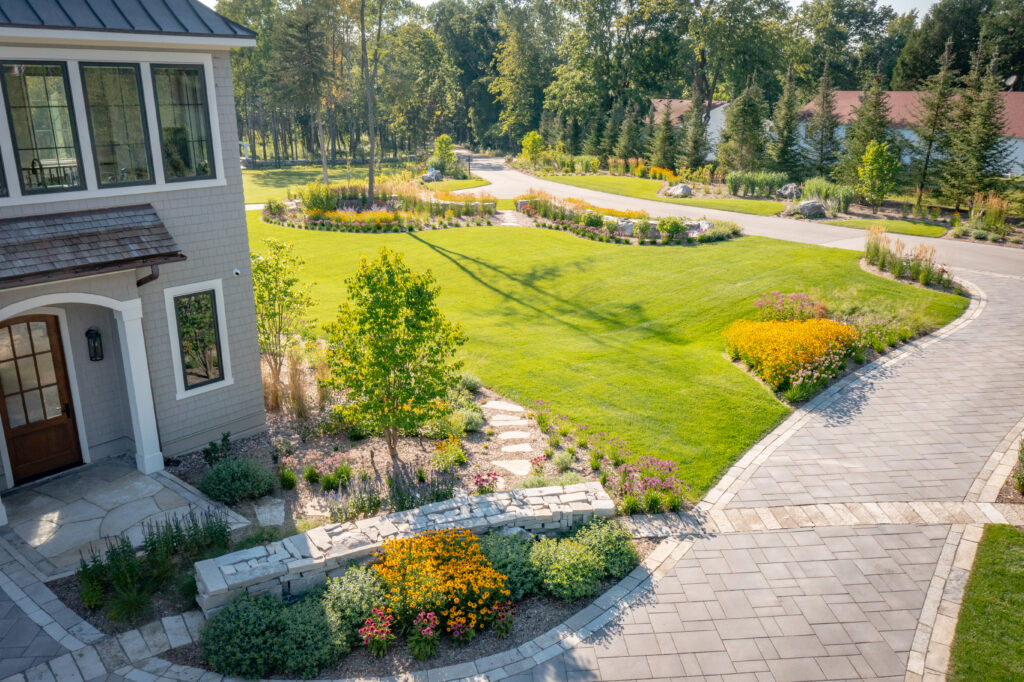 Simple Steps to Maintaining a Healthy Lawn
Maintaining a healthy lawn requires some effort, but it is well worth the investment. Here are some tips to help you achieve and maintain a healthy lawn:
Choose the right turf seed: Whether it is a new lawn installation or the overseeding of an existing turf space Landmark Landscapes can choose the right variety of turf seed for your lawn.
Water deeply and infrequently: Watering your lawn deeply once or twice a week is much more effective than frequent light watering. This helps encourage deep root growth, which makes your lawn more resilient to drought.
Mow at the correct height: Mowing your lawn too short can weaken the grass and make it more susceptible to disease and pests. Be sure to mow at the correct height for your grass type. Landmark Landscapes has an experienced team of turf professionals that can manage your turf. Let us do the work, and you enjoy the results.
Aerate your lawn: Aerating your lawn helps to alleviate soil compaction, which can impede root growth and water absorption.
Last, but certainly not least, Landmark Landscapes has a five-step cultural practices program to keep your turf green, healthy, and weed-free. We are a local company and we strive to provide the best results and customer service in the industry.
How to Cancel a TruGreen Contract
Now, let's talk about canceling TruGreen services. While TruGreen may be a convenient option for some, there are many reasons why you might choose to cancel their services. Whatever your reason, canceling TruGreen services is a relatively simple process. Here are the steps you need to follow:
Contact TruGreen: Call TruGreen's customer service line at 1-800-464-0171, or email them here and inform them that you wish to cancel their services. They will likely ask for your account information and the reason for canceling. They are known to be persistent in attempting to retain clients. This is understandable. But stay true to your convictions. Landmark Landscapes is a far superior service and experience.
Confirm the cancellation: After you have requested to cancel, ask for confirmation that your services have been stopped. Be sure to also ask about any outstanding fees or contracts.
Transition to Landmark Landscapes and enjoy the benefits of our Turf Care Five Step Cultural Practices program.
Maintaining a healthy lawn has many benefits. By following the tips above, you can create a beautiful and sustainable space for outdoor living. And if you choose to cancel TruGreen services, don't worry – Landmark Landscapes will care for all your turf, garden, and landscape needs.
Contact Landmark Landscapes
Landmark Landscapes of Sheboygan Falls, WI is a full-service landscape company. Based out of Sheboygan County, with a satellite office in Green Lake, Wisconsin. We are centrally located and uniquely positioned to service the areas of Sheboygan, Elkhart Lake, Fond Du Lac County, Green Lake County, Ozaukee County, Manitowoc County, and Door County. We can manage your property with our Total Property Care system, and design and build projects large and small. Contact us today at 920-467-6442 to learn how we can care for you.