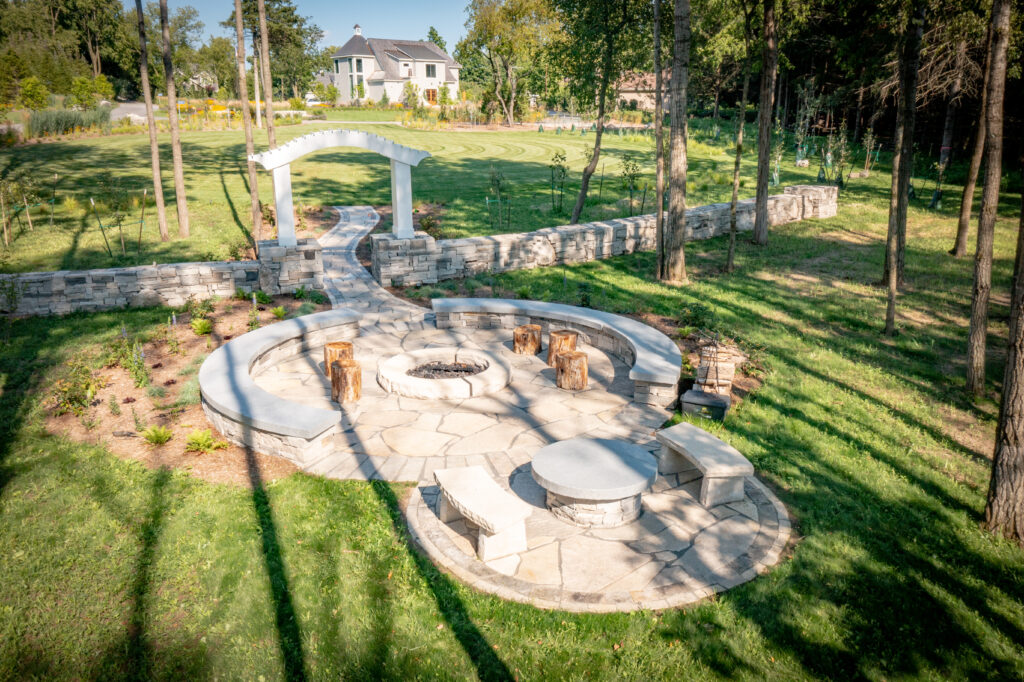 As the harsh winter finally melts away, Wisconsinites eagerly look forward to warmer days spent outdoors, surrounded by the beauty of nature. Outdoor living in Wisconsin is a cherished pastime, and creating a welcoming and functional space in your garden and landscape can greatly enhance your enjoyment of the great outdoors. From outdoor rooms and patios to fire features and plant material, there are numerous ways to transform your outdoor space into a serene haven that seamlessly blends with Wisconsin's picturesque scenery.
Outdoor Rooms – Key Aspect in Wisconsin
One of the key aspects of outdoor living in Wisconsin is the concept of outdoor rooms. These are designated areas within your outdoor space that are designed to serve specific functions, just like rooms inside your home. Outdoor rooms can be created using hardscape elements such as patios, decks, or pergolas, and can be furnished with comfortable seating, dining areas, and even outdoor kitchens. They provide a sense of structure and purpose to your outdoor space, making it more functional and inviting.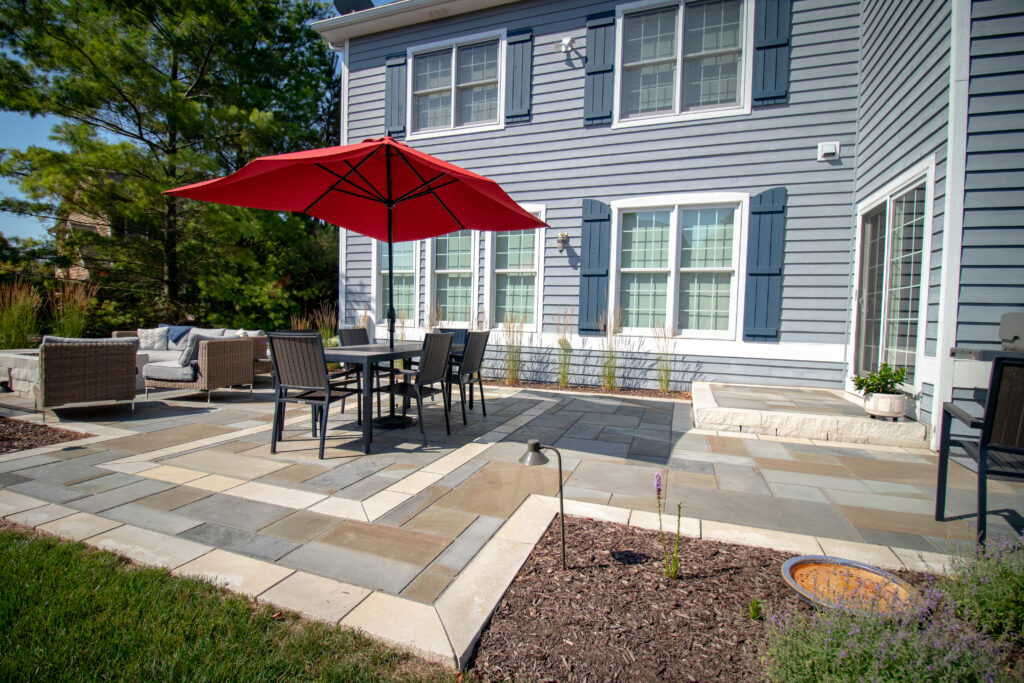 Patios are a popular choice for outdoor rooms in Wisconsin, as they provide a perfect spot for relaxation and entertainment. Natural stone, such as limestone or flagstone, is a durable and aesthetically pleasing option for patio materials. It blends harmoniously with the surrounding landscape and adds a touch of rustic elegance to your outdoor living space. Adding comfortable outdoor furniture, such as lounge chairs, sofas, or dining sets, can create a cozy and inviting atmosphere for outdoor gatherings or a peaceful retreat for solitude.
Fire Features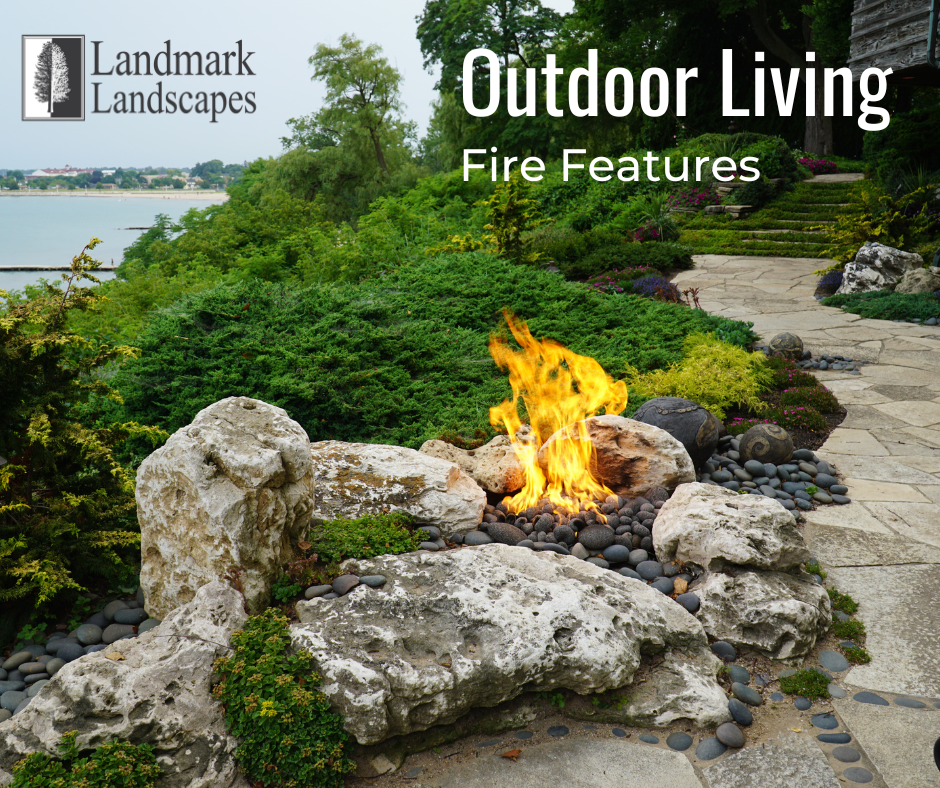 In Wisconsin, where temperatures can drop significantly during the cooler months, fire features are a beloved addition to any outdoor living space. Fire pits or fireplaces can serve as focal points and provide warmth and ambiance for gatherings with family and friends. Natural stone or brick can be used to construct fire features that complement the overall aesthetics of your outdoor space. A crackling fire creates a welcoming atmosphere and extends the use of your outdoor space well into the colder seasons, allowing you to continue enjoying your garden and landscape year-round.
Plant Material is Crucial
The right choice of plant material is crucial in creating a beautiful and thriving garden and landscape in Wisconsin. Native plants are well-adapted to the local climate and can thrive in the sometimes harsh Wisconsin weather conditions. They require less maintenance, are more resistant to pests and diseases, and help support local ecosystems. Popular native plants in Wisconsin include coneflowers, black-eyed Susans, prairie grasses, and maple and oak trees. Incorporating a mix of flowering plants, evergreens, and deciduous trees can provide year-round interest and create a dynamic and visually appealing landscape.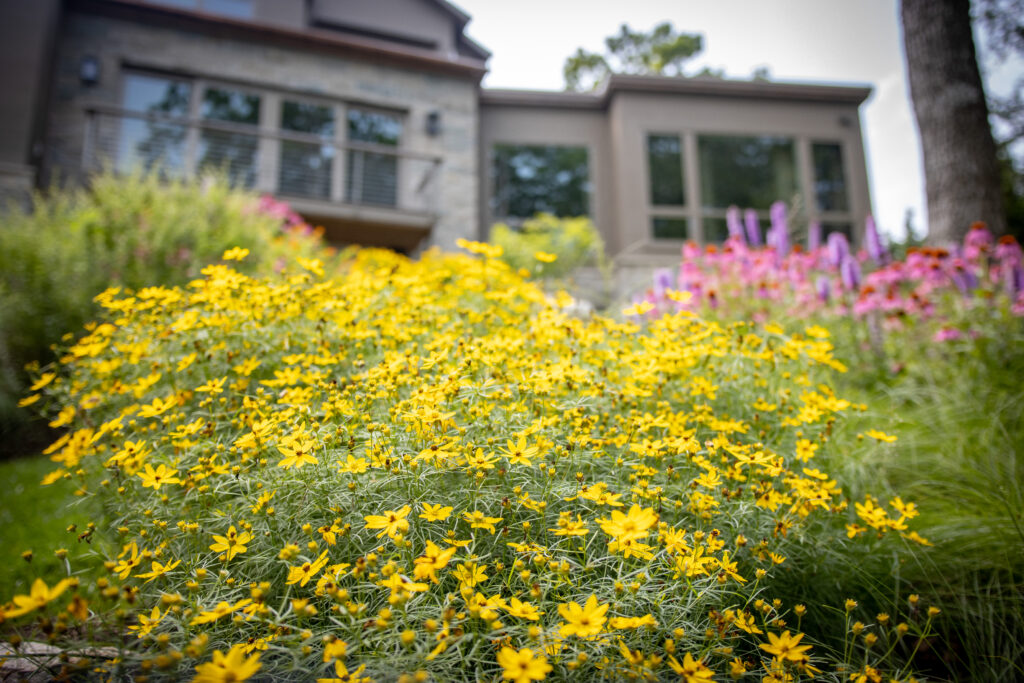 Planning is the Key to Outdoor Living Success
Outdoor living in Wisconsin is a cherished lifestyle that allows you to embrace the beauty of nature and create a tranquil haven in your own backyard. Incorporating outdoor rooms, such as patios and fire features, and selecting the right plant material, including native plants and edible gardens, can transform your outdoor space into a functional, inviting, and sustainable oasis. As you embark on your outdoor living journey, remember to consider the unique climate and landscape of Wisconsin and choose materials and plants that are well-suited to the local conditions. With careful planning and thoughtful design, you can create a blissful outdoor living space that brings you joy.
Contact Us
Landmark Landscapes of Sheboygan Falls, WI is a full-service landscape company. Based out of Sheboygan County, with a satellite office in Green Lake, Wisconsin.  We are centrally located and uniquely positioned to service the areas of Sheboygan, Elkhart Lake, Fond Du Lac County, Green Lake County, Ozaukee County, Manitowoc County, and Door County. We can manage your property with our Total Property Care system, and design and build projects large and small. Contact us today at 920-467-6442 to learn how we can care for you.