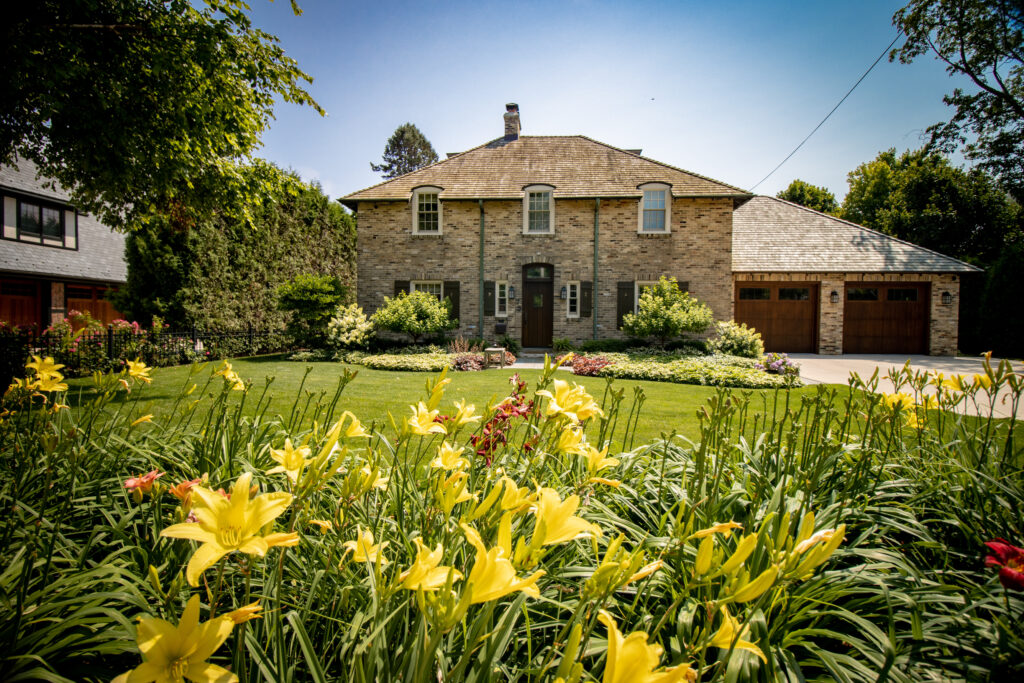 Growing season and summer are squarely in the rearview mirror. That said, if you have thoughts about 2023 landscape projects or are even in need of landscape and garden maintenance services, now is the time to contact us. Furthermore, early engagement will help position you to have your project designed or planned, estimated, and scheduled prior to the spring rush.
Landmark Landscapes is dedicated to providing the highest quality of service and project execution. To do this we have a thorough planning process that can take some time to get all the details right. Our Account Managers will give you their undivided attention. This will allow us to bring your landscape and garden dreams to life. To do this Landmark has a tried and true process so that we can live up to our 100% Done Right Guarantee.
The Landmark Landscapes Process
Discovery
The first step in the process is the Discovery Meeting. Above all, it is the beginning of the relationship and allows us to get to know each other. The meeting is typically 60-90 minutes long and led by one of our experienced Account Managers. Henceforth, our goal is to depart this meeting having a strong sense of your project dreams, goals, and a sensible budget.
It's important to underline the necessity of understanding your budget. It's not always the most comfortable subject. However, it is what drives a successful project. During the discovery phase, we look to you to share what you are comfortable with spending on your project. Sometimes hurdles are not understanding what landscape elements can cost. Because of this, our experienced Account Managers can help you understand these expenditures. And this is the point in the process to learn about these things.
We want you to know that you have a trusted partner in the process of making your landscape dreams a reality.
Vision
During the vision portion of the process, the Account Manager who has been selected to work with you will share concepts and opportunities. At this point in the process designs or action plans may still be rough. The goal is to validate that we are still moving down the right path toward your goals, dreams, and ambitions.
Options
In the options phase, we are sharing with you designs and or action plans that have been well-developed to bring the vision to life. With the design or action plan, we have an estimate that is consistent with the budget that you relayed to us. We are putting you in a position to make selections.
Selection
For the Selection portion of the process, we are collaborating with you to make choices regarding specific portions of your project or service. This could be the material choice for a design-build project. Or for a maintenance service, do you prefer weekly or bi-weekly gardening visits? This allows us to gather specific information to write the formal proposal.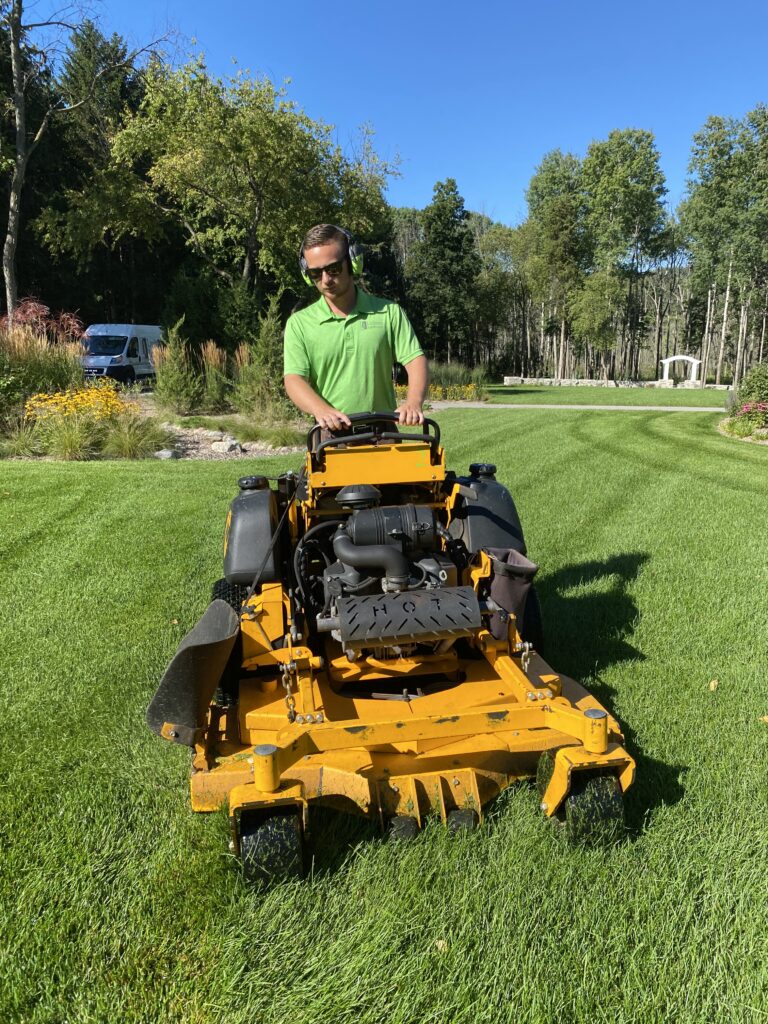 Contract
Once we have reached the Contract phase we have gathered enough information to present a formal proposal, and share final designs or action plans. A billing schedule has been established as well as a start and finish date for the project. If the proposed contract is in line with your expectations and you are ready to sign this will enable us to move you into the scheduling or logistics phase of the project or service.
Logistics
In the Logistics phase, we are working behind the scenes to ensure the execution phase of the project goes smoothly. The Account Manager is obtaining permits, works with our Operations Department to schedule the project, orders materials, and coordinates with subcontractors.
Execution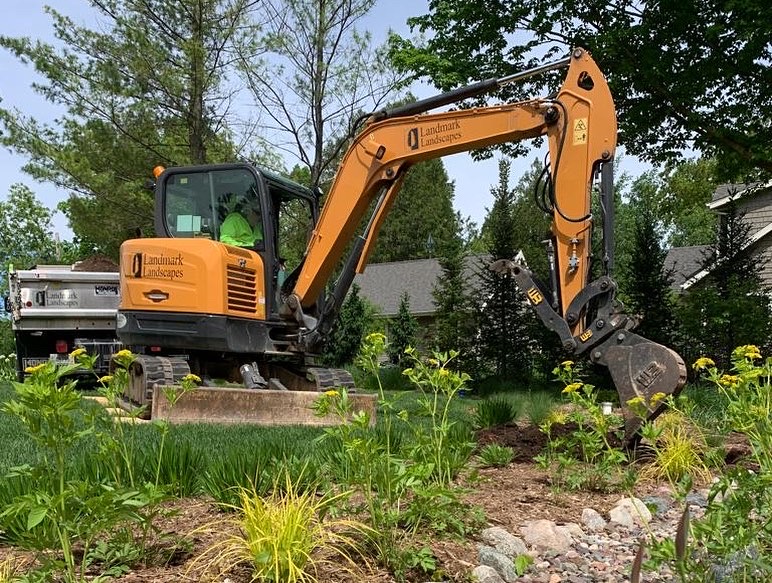 The Execution phase is of course the most exciting. In this phase, the project or service is executed as the action plan or design called for. The Account Manager will be responsible for communicating with you throughout this phase of the project. You will likely also be introduced to a Project Supervisor who is responsible for ensuring that your project is executed as intended and in a timely manner.
Review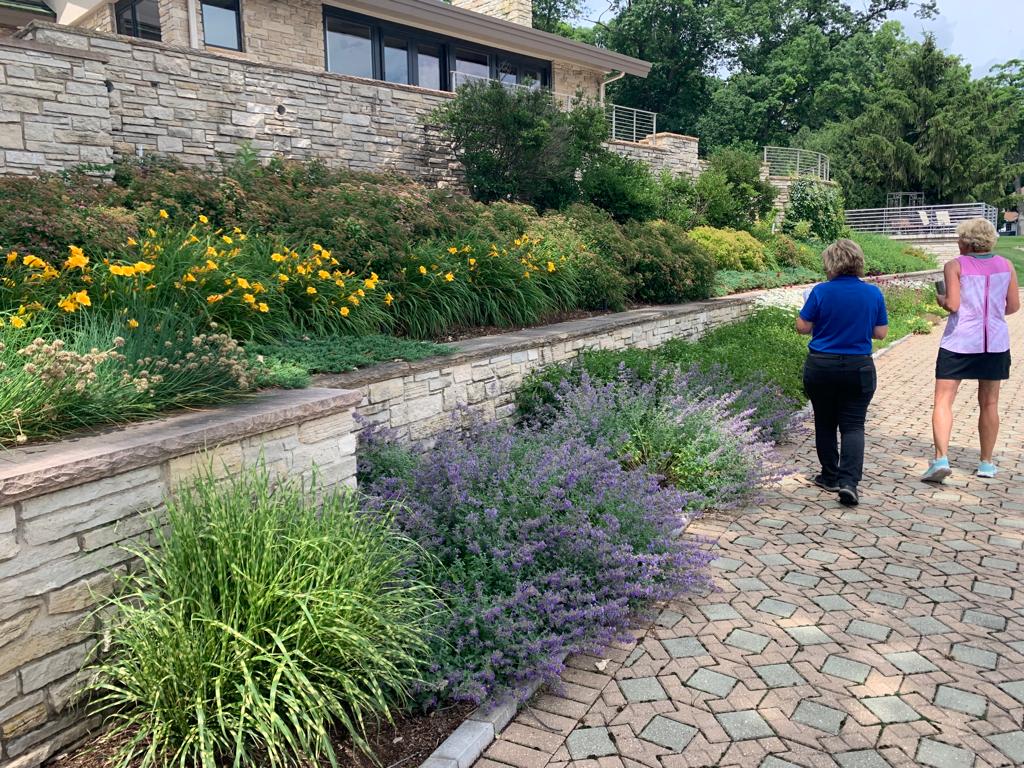 The last phase of the project is Review. In effect, the execution is complete. You are now ready to enjoy the fruits of your service or newly installed landscape and gardens. At the conclusion of the project, your Account Manager will walk through the project using the Job Close-Out Sheet to ensure everything that was promised had been completed. Your Account Manager will also share with you maintenance options.
Contact Landmark Today for 2023 Landscape Projects
Every project or service is unique. We have crafted this process to ensure that we give each of our clients individual attention and the best experience possible. Depending on the complexity of your project or service the length of this process can vary. For that reason, if you have thoughts of 2023 landscape projects the sooner you contact us the faster we can make your garden and landscape dream a reality.
Landmark Landscapes of Sheboygan Falls, WI is a full-service landscape company. Based out of Sheboygan County, we are centrally located and uniquely positioned to service the areas of Sheboygan, Elkhart Lake, Fond Du Lac County, Green Lake County, Ozaukee County, Manitowoc County, and Door County. We can manage your property with our Total Property Care system, and design and build projects large and small. Contact us today at 920-467-6442 to learn how we can care for you.