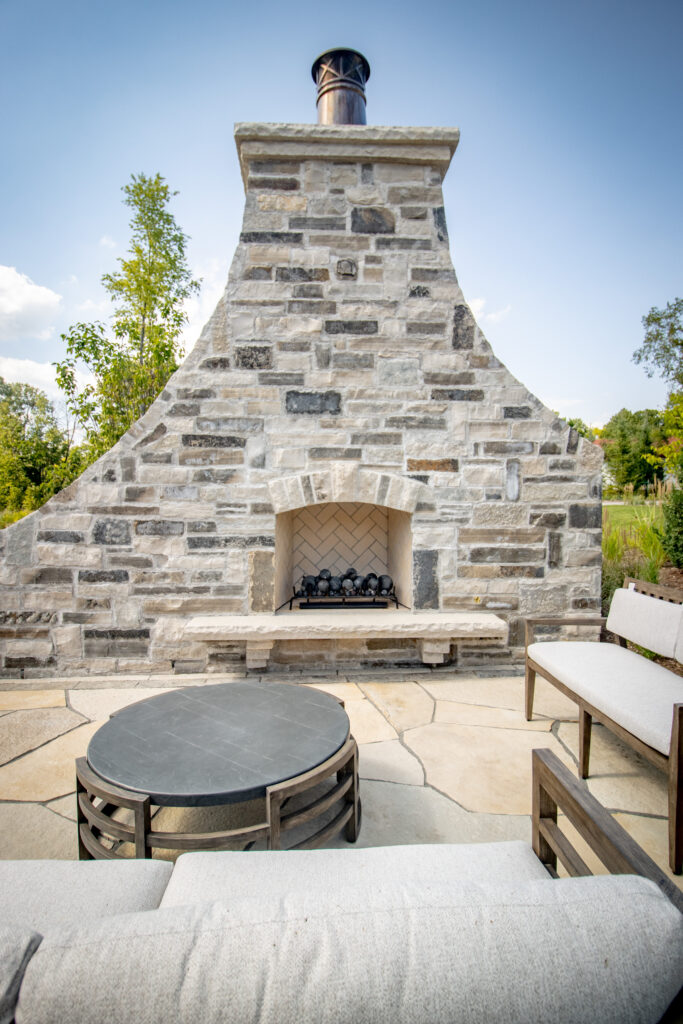 In recent years, the concept of outdoor living has transcended beyond simple gardening and landscaping. Today, homeowners are reimagining their outdoor spaces as extensions of their homes, creating inviting havens for relaxation, connection, and entertainment. With the growing popularity of outdoor entertaining, landscape design trends have evolved to accommodate these desires, transforming yards into stylish and functional spaces. Let's explore some of the top landscape trends that are shaping the way we entertain outside.
1. Seamless Indoor-Outdoor Transitions:
The line between indoor and outdoor spaces is becoming increasingly blurred as homeowners seek a harmonious connection between the two. This trend involves designing outdoor spaces that flow seamlessly from the interior, often achieved through the use of consistent flooring materials, open-concept layouts, and large sliding doors. Whether it's a spacious patio or a cozy courtyard, these seamless transitions create a sense of unity that invites guests to move effortlessly between spaces.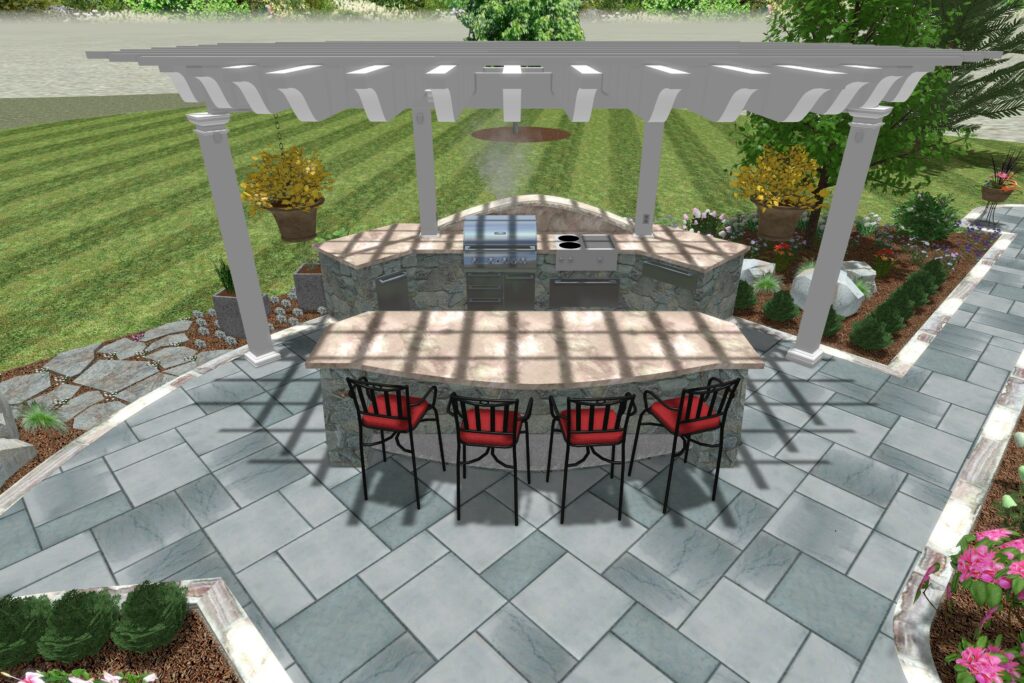 2. Multi-Functional Outdoor Kitchens
Gone are the days of grilling in isolation. Outdoor kitchens have evolved into full-fledged culinary hubs, complete with appliances, countertops, and ample seating. Homeowners are embracing the joy of cooking and dining alfresco, allowing hosts to prepare meals while remaining engaged with their guests. From wood-fired pizza ovens to built-in barbecue grills, these versatile outdoor kitchens cater to a wide range of tastes and preferences.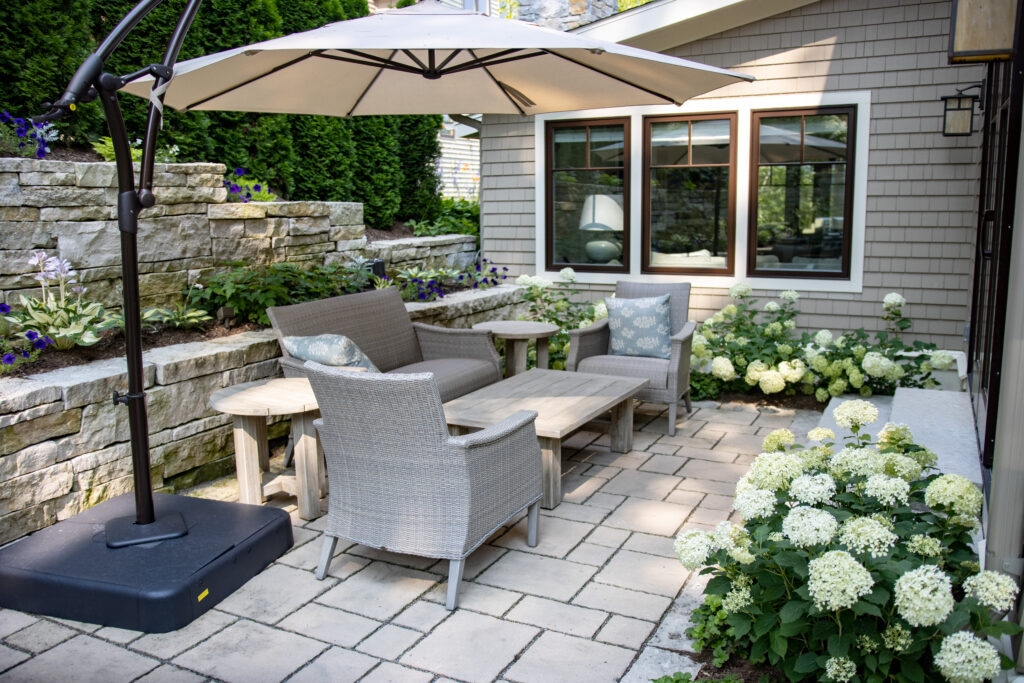 3. Comfortable Lounge Areas
Outdoor entertaining is all about creating a comfortable and welcoming atmosphere. To achieve this, homeowners are investing in plush outdoor furniture, cozy fire pits, and weather-resistant textiles. These lounge areas encourage guests to linger, fostering meaningful conversations and relaxation under the open sky.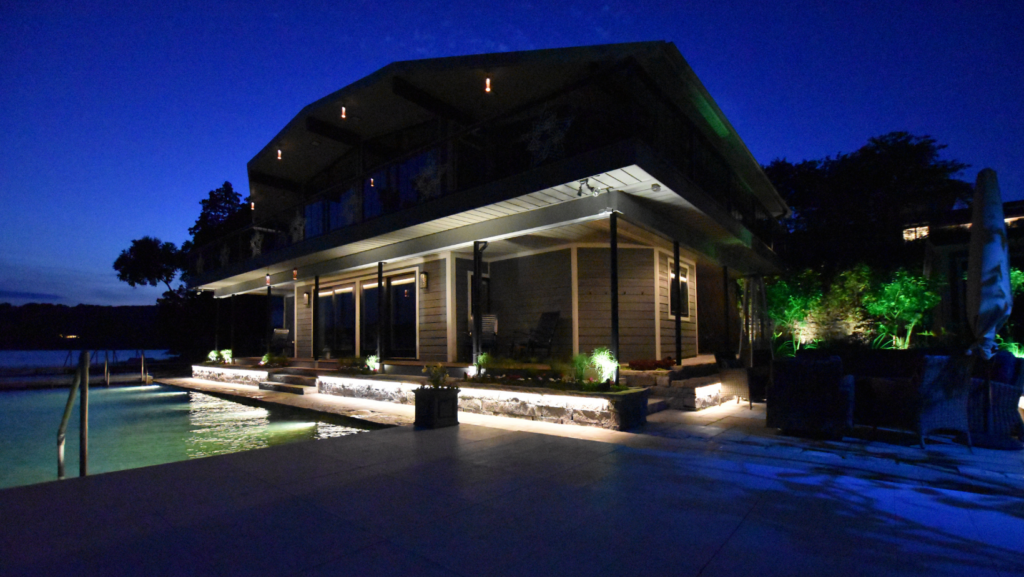 4. Thoughtful Lighting
Proper lighting is a key element in extending the usability of outdoor spaces into the evening hours. Homeowners are getting creative with lighting solutions, using string lights, lanterns, and even LED technology to illuminate pathways, seating areas, and architectural features. The right lighting not only adds ambiance but also enhances safety and security.
5. Natural Elements and Landscaping
Incorporating natural elements into outdoor entertaining spaces is a trend that continues to gain traction. From water features like fountains and ponds to carefully selected native plants, these elements bring a touch of serenity and beauty to outdoor settings. Landscaping also plays a pivotal role in defining the overall aesthetic of the space, creating a backdrop that complements the architecture and style of the home.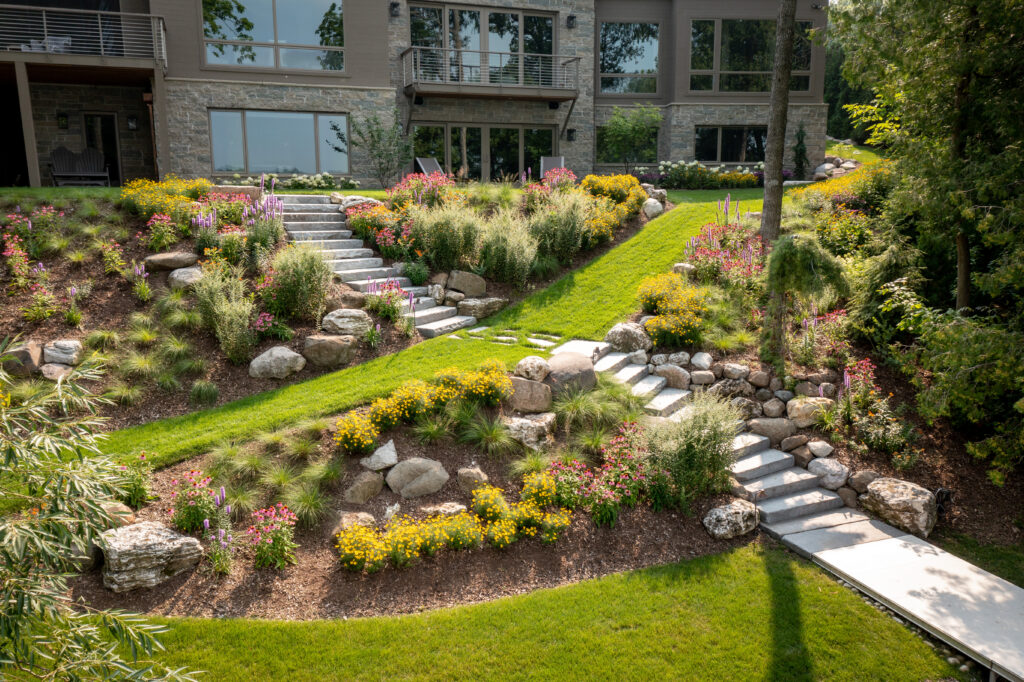 As the desire for connection and outdoor enjoyment continues to grow, landscape design trends are evolving to meet the demands of modern homeowners. By embracing these trends and incorporating them into your outdoor space, you can create a haven that seamlessly combines the comforts of home with the beauty of nature. So, whether you're hosting a summer barbecue, a cozy fall gathering, or a winter bonfire, your outdoor oasis will be ready to welcome guests and create lasting memories.
Contact Us
Landmark Landscapes of Sheboygan Falls, WI is a full-service landscape company. Based out of Sheboygan County, with a satellite office in Green Lake, Wisconsin.  We are centrally located and uniquely positioned to service the areas of Sheboygan, Elkhart Lake, Fond Du Lac County, Green Lake County, Ozaukee County, Manitowoc County, and Door County. We can manage your property with our Total Property Care system, and design and build projects large and small. Contact us today at 920-467-6442 to learn how we can care for you.